Book Review – Dancing with Raven and Bear: A Book of Earth Medicine and Animal Magic by Sonja Grace
Book

R

eview
Dancing with Raven and Bear: A Book of Earth Medicine and Animal Magic
by Sonja Grace
144 Pages
Drawing on both her Native American (Hopi) heritage and her Norwegian upbringing, Sonja Grace presents 18 original wisdom stories about Earth Medicine and animal magic. In them she's woven ancient teachings and everyday practical applications such as grounding, mending a broken heart and dream interpretation.
Each chapter is a tale, followed by an explanation of the magic and medicine of Raven, Bear and Earth. Ancient teachings are interwoven with descriptions of such practices as smudging and energizing water for healing.
Grace shows parallels between Norse mythology and Native American traditions as she explores the symbolism of animals and themes such as being responsible for our actions, and the tension between light and dark. Her drawings illustrate each story.
While they play many rolls in other tales, in hers, Raven is a messenger and teacher while Bear is a healer who grounds energy.
There are stories about dreams, carrying burdens that belong to others and parents who want their daughter to enjoy her childhood. Stories – ranging from one to six pages – are meant to guide readers to take care of their physical, mental, emotional and spiritual selves.
"Just like my ancestors I too am a storyteller. … Much of my healing ability comes from the many indigenous stories that I embody. Earth Medicine connects us to the truth," Grace writes in the introduction, describing Earth Medicine as "medicine for the soul."
In the conclusion she writes, "In my stories, people are animals and animals are people." Individuals have animals associated with each chakra, which Grace calls totems that "are the magic which is in each of us." Seeing a totem animal "can be uplifting and life affirming," she wrote, adding, "I have long believed that animals are the healers of this planet."
About the Book's Author Sonja Grace
Sonja Grace is a mystic and healer who brings about stability, clarity, and guidance for her international clientele. Through her energy medicine, etheric clearing, structural and cellular healing work, Grace helps clients transform their energy, chakras, auric field and physical body. Among her talents is the ability to channel and communicate with the Divine. She sees and receives messages from loved ones who have crossed over and offers a venue for healing in this world as well as the spirit world. Grace offers meditation retreats, workshops and training. She lives in Portland, Oregon with her husband. You can find more information about her on her website sonjagrace.com.
***
About the Author:
Lynn Woike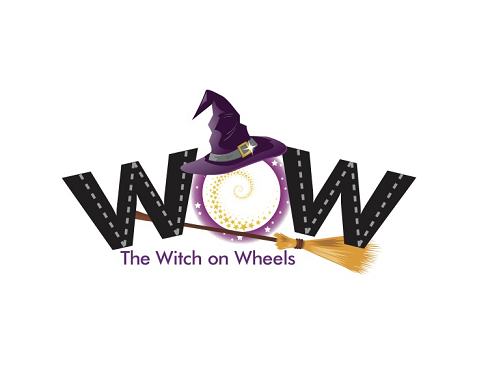 All my life I have known magic was real. As a child, I played with the fae, established relationships with trees and "just knew things." In my maiden years I discovered witchcraft and dabbled in the black-candles-and-cemeteries-at-midnight-on-a-fullmoon magick just enough to realize I did not understand its power. I went on to explore many practices including Zen, astrology, color therapy, native traditions, tarot, herbs, candle magic, gems, and, as I moved into my mother years, Buddhism, the Kabbalah and Reiki. The first man I dated after my divorce was a witch who reintroduced me to the Craft, this time by way of the Goddess. For 11 years I was in a coven, but with retirement, I have returned to an eclectic solitary practice. When accepting the mantle of crone, I pledged to serve and teach. This is what I do from my skoolie – a 30-year-old school bus converted into a tiny house on wheels that I am driving around the country, following 72-degree weather, emerging myself into nature, and sharing magic with those I meet. Find me at thewitchonwheels.com, Facebook and Instagram.