Creating Sacred Space
The Experience of Sacred Space makes possible the "founding of the world":
where the sacred Manifests itself in space, the real unveils itself,
and the world comes into existence
… Mircea Eliade …
What is Sacred Space?
Read and re-read the quote above. Take it into your space of meditation. Analyze, dissect and observe it from all angles, perspectives and meaning. Try to feel the weight and breath of its meaning and allow the words to gently wash over you. Digest it and then simply sit with the feeling of satiety its inner essence provides. And, once you have done these things, redo them, one by one. Therein you will find the wholeness and gnosis of meaning that is contained within the sacred space you have so intensely and with such devotion created around those words.
This month we explore the creation of Altars….
Sacred Altars For Small Spaces and More
" As above ~ So below"
The microcosm within the macrocosm
Years ago I taught a workshop on creating smaller altars to fit into small spaces or for those who wished to have a more discreet set-up. These are some visuals and ideas to get you thinking out of the box-and yes, there is even a shoebox altar.
Window Sill Spaces:
A windowsill or ledge can easily be transformed into an altar space. Use a cloth runner and add whatever you wish to complete the setting..
Consecration of Tools-Windowsill
Devotional-Windowsill
Beltane-Windowsill
Shoe Box Altars (The Shoebox is Underneath!):
Shoe boxes or other small boxes are a wonderful tool for creating a portable and stowable altar. Be sure to get small items and then use the box itself as the altar table, particularly if you are outside or don't have a suitable flat surface. These can even be set up "tail gate" style if you are taking your altar on the road to a park etc… These are also very discrett, in that everything is stored away from sight when needed and they are small enough not to cause attention if need be.
Shoebox Simple Altar
Bookshelf Altars:
Books shelves are wonderful little tuck away places to set-up a permanent or instant altar as needed. They also serve very well as quarter décor holders if you are limited on space.
Honoring Het-Heru-Bookshelf Altar
Other Simple Altar Ideas:
These altars are all small, portable and beautiful. Essentially, anything can become an altar, and depending on what you place on it, none are the wiser.
Lunar Offering 1
Lunar Offering 2
BOS Dedication Altar
Chakra Altar
Altar at the Faery Gate
Meditation Altar 1
Meditation Altar 2
View more altar ideas in the Photos section of Coven of the Mystic Path, ASW on FB
https://www.facebook.com/mystic.path.coven/ click on PHOTOS
Next Month:
Alternate Methods of Creating Sacred Space and Pentagram Practice 101
***
About the Author: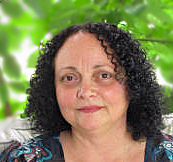 Robin Fennelly is a Third Degree Initiate within The Assembly of the Sacred Wheel Tradition and serves as High Priestess of Coven of the Mystic Path, the 12th Coven within the Assembly of the Sacred Wheel Tradition. She teaches and facilitates classes for the Pagan Experience Study Group that serves as foundation for membership within Coven of the Mystic Path.  
Her spiritual journey is strongly rooted in both Eastern philosophy and the Western Magickal systems from which she has formed a core foundation that is diverse in knowledge and rich in spiritual practice.  A life-long learner, her practice has evolved from the classical and philosophical teachings of books, practical experience and enrichment of this knowledge base by attending workshops of various spiritual traditions presented by master teachers.
Robin formally came to the Wiccan path in 1994. Following practice as a solitary for 2 years, she dedicated to Oak and Willow Coven of The Assembly of the Sacred Wheel Tradition in November of 1996. She received her 1st, 2nd and finally 3rd degrees within the Assembly Tradition and has served as High Priestess of Oak and Willow since Samhain of 2001.

As a teacher of esoteric and magickal studies she has used Energetic Anatomy, Tarot, Astrology, Hermetic Qabala, Eastern Philosophy, and Numerology as the foundations of her diverse selection of workshops and writings for more than 25 years. Exploration of varied energetic protocol has been the focus of her work for some time now and the information gained through direct experience informs all of her magickal and spiritual work.
Robin's writings have been featured online, and in print Internationally.  She has authored several books incorporating her unique style of writing making use of poetry, prose and pathworking to enhance the concepts presented.  She has taught extensively throughout the Pagan community, including Sacred Space Conference, Spring Magick, Between the Worlds Interfaith Conference and Free Spirit Gathering Festival this Summer. Her most recent project is hosting an online blogging community entitled The Pagan Experience.
Robin is the owner of Holistic Embrace providing services for mind, body and spirit such as Tarot readings, Astrology reports, Spiritual Guidance and other related offerings.  She lives in Eastern Pennsylvania and her life is blessed by a 40+- year marriage, five children and the opportunity to work in the field of public education.
Robin's Books
The Inner Chamber, Vol. 1 It's Written in the Stars-Astrology
The Inner Chamber, Vol. 2 Poetry of the Spheres-Qabalah
The Inner Chamber, Vol. 3 Awakening the Paths-Qabalah
The Light of SELF: Consciousness, Spiritual Practice and Learning to Breathe
Magickal Verse: A Collection of Poetry and Prose
A Year of Gaia: The Eternal Cord
The Elemental Year: Aligning the Elements of SELF
Temple of the Sun and Moon: Luminous Devotions
Sleeping with the Goddess: Nights of Devotion
A Weekly Reflection: Musings for the Year
The Magickal Pen: A Collection of Esoteric Writings
The Enchanted Gate: Musings on the Magick of the Natural World
For more info: http://www.robinfennelly.com/books.html
Robin's Website: www.robinfennelly.com
Coven of the Mystic Path, ASW: www.covenofthemysticpath.org