The Magickal Earth
"Gratitude and Transformation" was the theme of The Magickal Earth's box sent to customers for November 22 to December 21.
"The company is undergoing its own transformation," said Janet Barto, who travels the country "in search of all things Magickal such as stones, rocks, minerals, and handcrafted items." It just opened its first shop called the Magickal Earth Boutique in Enumclaw, Washington. In addition to work by local artists are items from around the world. "We are offering many amazing classes such as Chakra Healing with Crystals, yoga every Wednesday night, tarot readers every weekend … plus more."
Another recent change was introducing a new astrologer.
The box arrived in a mailing envelope. Everything inside it was packed in Kraft crinkles-cut fill, wrapped in orange tissue paper and held together with a sticker.
Opening it up, the first thing you see is a description of the contents.
Beneath that was an envelope containing a booklet of astrological information for the Sagittarius season including associations, a moon calendar and the planetary influences as they change throughout that sign by Jennifer Hryciw of Painted Goddess. Expanding gratitude and transformative power both come from Sagittarius and items in the box were chosen to reflect them. Also included in the envelope was a horoscope for my sign – Pisces – during the Sagittarius season.
Beneath the astrology was a tarot card drawn specifically for me. At first I thought, "Yeah, right." But the seven of cups and its art really did reflect something I was dealing with when I received the box.
Under that was a collection of wonderful objects.

Among them were a river rock imprinted with the word "Gratitude" to serve as a reminder to find at least one thing to be grateful for each day. There is also a candle handmade by The Magickal Earth scented with cinnamon and apple, and topped with polished chips of tiger's eye, a piece of cinnamon and some golden sparkles. Among its many associations, tiger's eye is said to be a stone of physical manifestation and clarity, and fiery cinnamon speeds up any spell, both fitting well with the theme.
Two stones were chosen for this box. The first is Michigan native copper in its pure, raw form. Information included with it explains, "Copper is known to be the tier of goodness and the bringer of good luck. It can attract money, prosperity, and abundance." Copper also absorbs negative energies.
Pineapple calcite can help an individual become more optimistic, connect to his or her personal power helping to achieve anything, and assist in the transformation. "With its sparking golden light, it illuminates your path to hep you to sort out feelings and to relate fear of change," Barto stated in the information that came with it.
This sachet contains frankincense, myrrh and pine. Its scent is meant to reduce stress and tension heading into the busy holiday season.
The dragon's blood incense stick and the stick of sacred palo santo. They are included to smudge the contents of the box, yourself and your home, cleaning out the old to make way for the new.
Saving the biggest for last, this this a hand carved olive wood bowl. It's the Wood of Peace and a symbol of the Tree of Life. "The wood represents insight and inspiration to help you along your path of transformation. We also choose this wood as a symbol of our gratitude to each to you. It is a perfect place to put your most important treasures," the card stated.
The Magickal Earth has a number of monthly subscription boxes. This one was the Premium one containing crystals, astrology, tarot and more for $49.99. I liked that the items all fit a theme based on astrological influences, making for a coordinated collection that would cost more if purchased individually. I can't think of anyone who wouldn't be grateful for this and the transformations it could help bring about.
The Magickal Earth also offers an Essential Box made up of crystals, astrology and tarot for $29.99. The Basic Box contains an assortment of crystals for $14.99. All offer discounts for a three-month subscription. There is also a Bath Box. Boxes picked up at the new store are discounted as well.
To purchase one of their wonderful Boxes or visit Their Shop go to:
You can also find them on:
***
About the Author:
Lynn Woike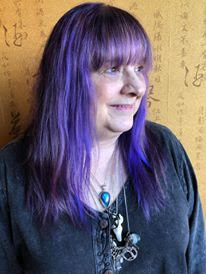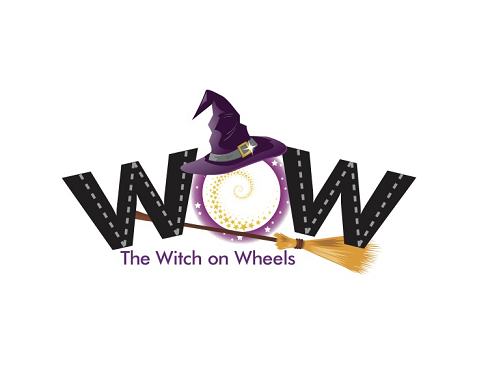 All my life I have known magic was real. As a child, I played with the fae, established relationships with trees and "just knew things." In my maiden years I discovered witchcraft and dabbled in the black-candles-and-cemeteries-at-midnight-on-a-fullmoon magick just enough to realize I did not understand its power. I went on to explore many practices including Zen, astrology, color therapy, native traditions, tarot, herbs, candle magic, gems, and, as I moved into my mother years, Buddhism, the Kabbalah and Reiki. The first man I dated after my divorce was a witch who reintroduced me to the Craft, this time by way of the Goddess. For 11 years I was in a coven, but with retirement, I have returned to an eclectic solitary practice. When accepting the mantle of crone, I pledged to serve and teach. This is what I do from my skoolie – a 30-year-old school bus converted into a tiny house on wheels that I am driving around the country, following 72-degree weather, emerging myself into nature, and sharing magic with those I meet. Find me at thewitchonwheels.com, Facebook and Instagram.