Book Review – Babytrology: The Astrological Guide to Your Little Star by Judi Vitale
Book

R

eview
Babytrology
The Astrological Guide to Your Little Star
b

y Judi Vitale
224

Pages
With "Babytrology: The Astrological Guide to Your Little Star," parents can learn about their baby's personality and passions before it's even born. Using the due date to determine the sun sign is all that's needed to unlock a vast amount of information, from ruling planet to favorite colors.
For each sign, Judi Vitale provides general characteristics, how they manifest for boys and girls, talents and affinities, style, challenges, and favorite things including foods, books, games and songs.
Parents can read up on the learning style for that sign, the best way to calm as well as to stimulate their child, and the environment in which they will flourish. Then Vitale looks at a parent's sun sign and offers two paragraphs of tips on raising a child based on the relationship between the two signs. For instance, she writes of a Leo raising a Gemini: "You are usually pretty firm about your rules, and you can plan on your Gemini trying to outwit you in order to find ways around them."
I am a Pisces who raised an Aries son and a Scorpio daughter. In reading those chapters, some, but by no means most, of the information rang true. My son did need "a large amount of physical activity, adequate attention, and most of all, your patience." He is also fearless and had "a very big fascination with violence, and even gore." It was good to read that "[t]he most important thing you can teach your Aries is to be more sensitive," because I did that.
I think it's true that my daughter "can be strong and … are actually very sensitive and will be crushed at the slightest sign you are displeased." Reading her emotions was difficult because she kept them deep inside, trust being an issue. She is still happy having a place to go that is all hers. And I did agree that, "Scorpio girls may seem to be very quiet and shy, but they really aren't. In fact, they have more courage and tenacity than you can probably imagine."
Favorite things listed for each in the book did not apply, but that could be because not all the movies, books and songs were around thirty-five years ago.
This book would make a wonderful baby shower gift, giving parents cosmic insights in getting to know and prepare to raise their child. While the sun sign is a strong influence, its location, along with all the other planets and their positions are needed to give an accurate astrological reading, but this guide is a good place to start.
Judi Vitale is a writer, speaker, and empowerment coach. Her horoscopes have been published by Marie Claire, Redbook, Seventeen.com, and Tarot.com. She is certified as an astrologer by NCGR Professional Astrologers' Alliance. After thirty years in New York City, she now resides near Pittsburgh, PA.

Babystrology: The Astrological Guide to Your Little Star on Amazon
***
About the Author:
Lynn Woike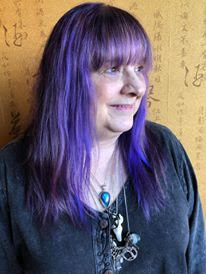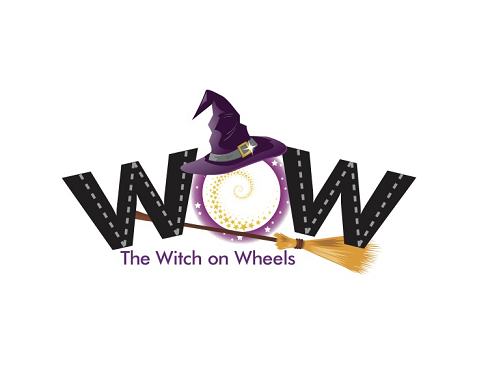 All my life I have known magic was real. As a child, I played with the fae, established relationships with trees and "just knew things." In my maiden years I discovered witchcraft and dabbled in the black-candles-and-cemeteries-at-midnight-on-a-fullmoon magick just enough to realize I did not understand its power. I went on to explore many practices including Zen, astrology, color therapy, native traditions, tarot, herbs, candle magic, gems, and, as I moved into my mother years, Buddhism, the Kabbalah and Reiki. The first man I dated after my divorce was a witch who reintroduced me to the Craft, this time by way of the Goddess. For 11 years I was in a coven, but with retirement, I have returned to an eclectic solitary practice. When accepting the mantle of crone, I pledged to serve and teach. This is what I do from my skoolie – a 30-year-old school bus converted into a tiny house on wheels that I am driving around the country, following 72-degree weather, emerging myself into nature, and sharing magic with those I meet. Find me at thewitchonwheels.com, Facebook and Instagram.