Uncategorized
Thriftcrafting: Witching on a Budget
Dollar Store Delights
Merry Meet.
Magical stores are few and far between, but dollar stores are everywhere and they have a wealth of items for altars, rituals and sabbats. With Beltane in mind, I snapped these photos as examples of items you can find for $1.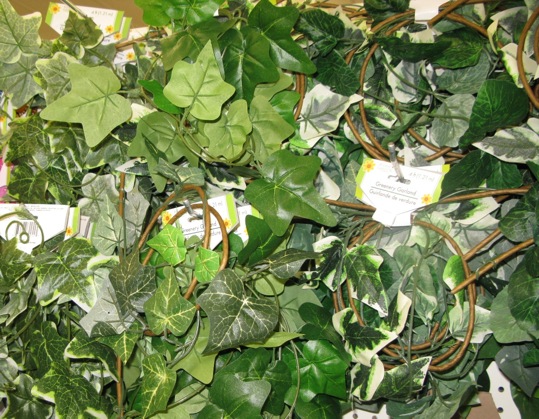 The world beings to turn green and bloom at Beltane, and you can find flowers and ivy at the dollar store.

They can be stuck into the florist foam to make a wreath that goes on the door or around the base of a candle. The ivy and the flowers can also be woven into grapevine wreaths (hot glue will keep the decorations in place). This wreath just happens to also be the perfect size for a crown of flowers.

The Maypole is a symbol of Beltane, decorated with colorful ribbons woven in the dance. Ribbons can also be tied to branches stuck in a vase on your altar or woven into a crown of flowers. Wrap them around your broom or a candle. Pin them in your hair.

This could be a stretch, but Green Man (the God of vegetation and plant life) is a major character of Beltane, and the Brain Dead Zombies are green and they are men. They also glow in the dark. The Maiden Goddess could be represented by the pink Moon Fairies, or the pink Moon Fairies can be a reminder that Beltane is sacred to the fae in some cultures. Leave them as they are, or grow them with water.

For cakes and ale, check out the little bottles of sparking grape juice and the mini Moon Pies.
Keep in mind that if you see something at the dollar store today, it could be gone tomorrow.
What's your best dollar store find?
Merry part. And merry meet again.