Uncategorized
Book Review – The Modern Witchcraft Guide to the Wheel of the Year: From Samhain to Yule, Your Guide to the Wiccan Holidays by Judy Ann Nock
"The Modern Witchcraft Guide to the Wheel of the Year: From Samhain to Yule, Your Guide to the Wiccan Holidays"
by Judy Ann Nock
Publisher: Adams Media
Date: 2017
Pages: 238
Available at Barnes & Noble, Target and elsewhere in hardcover, NOOK Book, Kindle, etc.
This book from the Modern Witchcraft series is essentially a reprint of Judy Ann Nock's "The Provenance Press Guide to the Wiccan Year: A Year Round Guide to Spells, Rituals, and Holiday Celebrations," published in 2007. There is a new introduction and minor word changes, but then, the wheel of the year and the night sky have changed little from ancient times, and the book does provides quality information.
Each chapter focuses on a season that corresponds to a pagan holiday. Nock provides an introduction, an explanation of the sabbat, a description of the night sky for that period, the astrological influences and mythological references.
Searching for inspiration for an Imbolc ritual, that is the chapter I read most throughly. Noting that in arcane astrology, Imbolc fell under the sign of Aquarius, she connects the returning light of the sun and Brighid's fire aspect, and the image of the water bearer with Brighid's sacred wells.
There are spells, rituals, crafts and other suggestions for celebrating each season. For Imbolc is a meditation delving into the healing waters of Brighid's sacred well, which is symbolic of the depths of the womb from which we all come. There is an eclectic initiatory rite suitable for a coven, and a scrying ritual that can be done as a solitary. The crafts are Brighid's cross, Brighid's eye (also known as God's eye) and the bride's bed.
The book begins with Samhain and moves through Mabon, providing a guide to celebrate every turn of the wheel. Reading it, it's easy to see how the 360 degrees of a circle overlay easily on a 365-day calendar. While the majority of the book focuses on solar influences, there is a chapter on the estates with a lunar calendar, astrology and meditations with the moon goddess. The appendix has correspondences and a glossary of terms.
This book would be helpful to anyone wanting to learn about the Wheel of the Year, and serves as a reference to return to again and again.
Click Image For Amazon Information
Nock is a Wiccan high priestess and founder of a goddess spirituality group. She lives in New York City and has a degree in creative writing and theater. Another book by her will be coming out this year, "The Modern Witchcraft Book of Natural Magick: Your Guide to Crafting Charms, Rituals, and Spells from the Natural World." She also wrote "A Witch's Grimoire: Create Your Own Book of Shadows."
Click Images For Amazon Information

***
About the Author: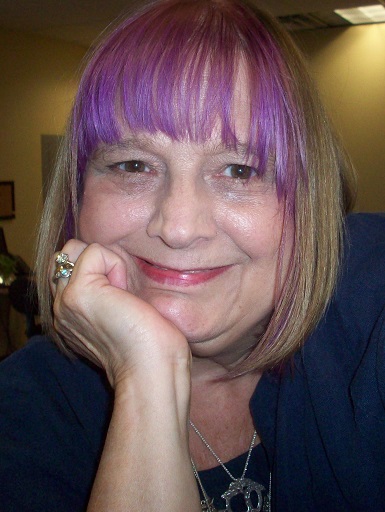 Lynn Woike was 50 – divorced and living on her own for the first time – before she consciously began practicing as a self taught solitary witch. She draws on an eclectic mix of old ways she has studied – from her Sicilian and Germanic heritage to Zen and astrology, the fae, Buddhism, Celtic, the Kabbalah, Norse and Native American – pulling from each as she is guided. She practices yoga, reads Tarot and uses Reiki. From the time she was little, she has loved stories, making her job as the editor of two monthly newspapers seem less than the work it is because of the stories she gets to tell. She lives with her large white cat, Pyewacket, in central Connecticut. You can follow her boards on Pinterest, and write to her at woikelynn at gmail dot com.