Uncategorized
SpellCrafting: Spells & Rituals
Egg Spells
Merry meet.
Eggs are one of Ostara's most prevalent associations. Like all seeds, it contains the promise of a new life. It is a potent symbol of fertility because it contains the power to become something: a chicken, a turtle, a bird, a fish. Eggs are a symbol of abundance, prosperity and the rebirth of nature. In some traditions, the entire universe is portrayed as an egg. That makes them very magickal.
At Ostara, the Wheel of the Year is perfectly balanced. Day and night are of equal length. Masculine and feminine, inner and outer, dark and light are also balanced as the world begins to come alive. Imbolc's whispered hopes become Ostara's actions. At this moment, the light defeats the dark. The power is expansive and exuberant.
To harness Ostara energy in a spell, let an egg be the seed that will bring forth your desires. Inscribe it with symbols, pictures or words for abundance, joy, healing, strength, security, laughter or whatever you can imagine and feel yourself possessing. Consider dying the egg in a corresponding color, such as green for abundance, fertility, or eco-magic; and red for will, strength, passion or purification. Yellow corresponds with laughter, thought, travel, communication, happiness, freedom and beginnings; while blue can be used for healing, compassion, love and dreams.
As you decorate the egg, infuse it with the feeling of already having these qualities, of having reached the goal or of having had the wishes come true. Clear your mind and hold the egg as you continue to add your energy to it with breath, song, dance or words, focusing on your desires and their place in your life.
Then, on Ostara night, bury it, perhaps in a garden, as an offering to Mother Earth, and know that as it transforms and feeds the earth, it feeds and transforms what you wish to manifest.
You can also use an egg as a spell bottle of sorts.
First, make holes at both ends of the egg and blow the contents into a small container to be used for recipes. Rinse out the empty shell and let it dry.
Write your spell on a piece of paper small enough that you can roll it up and slip it into the hole at one end of the egg. You might want to include symbols, anoint it with an oil related to your desires and perhaps include corresponding botanicals before rolling it up.
Once it is inside, seal the holes by dripping melted candle wax on them.
Place the egg at the base of a special tree and ask it to guard your workings, adding its strength to yours.
If you have other spells involving eggs, please share on our Facebook page so that we all might benefit from your experience.
Merry part. And merry meet again.
***
About the Author: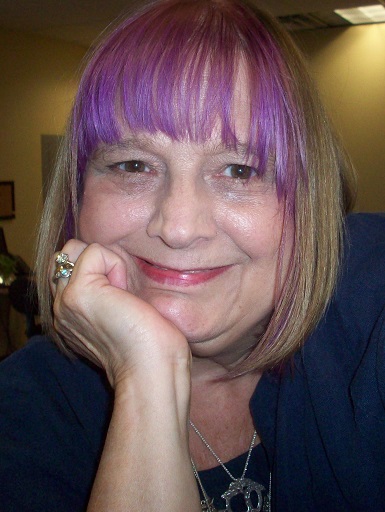 Lynn Woike was 50 – divorced and living on her own for the first time – before she consciously began practicing as a self taught solitary witch. She draws on an eclectic mix of old ways she has studied – from her Sicilian and Germanic heritage to Zen and astrology, the fae, Buddhism, Celtic, the Kabbalah, Norse and Native American – pulling from each as she is guided. She practices yoga, reads Tarot and uses Reiki. From the time she was little, she has loved stories, making her job as the editor of two monthly newspapers seem less than the work it is because of the stories she gets to tell. She lives with her large white cat, Pyewacket, in central Connecticut. You can follow her boards on Pinterest, and write to her at woikelynn at gmail dot com.