Uncategorized
Interview with Jason Miller: Author & Strategic Sorcerer, About His Latest Book that offers Keys for Better Spellcrafting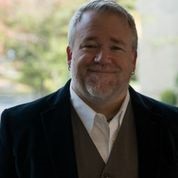 There are a few cows Jason Miller does not consider sacred, including the reverence for the do-it-yourself approach and the notion that magick should only be used in emergencies.
A sorcerer from New Jersey who practices and teaches magick professionally, his latest book, "The Elements of Spellcrafting: 21 Keys to Successful Sorcery," is a magickal manual to go deeper and get more out of witchcraft.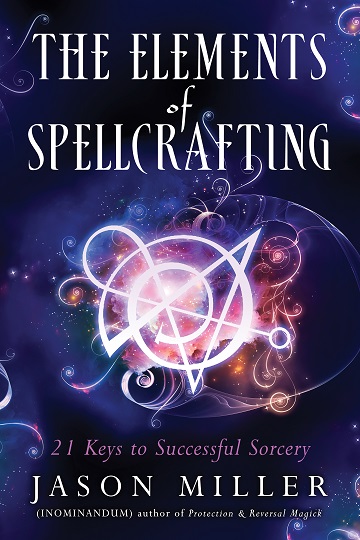 Miller was given the name Inominandum, which means "he who cannot be named" by a spirit in the 27th Athyr.
"It fits my attitude towards magic," he wrote in his strategicsorcery.blogspot.com, "the moment you and your work can be completely described by an 'ism' or a label like 'Buddhist' or 'Chaos' or 'Hermetic' you are setting yourself up for a huge obstacle to hurtle later in your practice. As Krishnamurti wisely said, 'Truth is a pathless land,' and the last thing that must be given up before crossing to the other side of the abyss is the very boat that took you across.'"
His interest in the occult was sparked by an incident on the playground when he was 5.
"I don't know what happened beforehand. Maybe I was hit in the head, maybe not, maybe it was just a weird mental shift for no reason, but I looked down at the ground and I remember looking at the sand … and then looking up, but instead of looking up and seeing the playground and everything else, I looked up and all of reality was at my feet. It was as if the world became a two-dimensional painting and I looked away from it. I've had this sense ever after that reality was this show and there was stuff going on behind the curtain."
The memory of that never faded.
"In some ways, that moment of looking away felt more real then reality feels. And so I was always left with this nagging little piece of my brain that told me that what we see as firm and concrete is not as firm and concrete as you think, and that there are things going on behind the scenes."
That led Miller to explore magic and mysticism in his teen years.
"I asked my parents to start taking me to church and started exploring magic as it related to Christianity, and the grimoires, and so on, and then I found paganism."
He took up the practice of both high magick and hoodoo rootworking while still a teenager, learning how ceremonial and folk magick can work together and compliment each other. When he discovered spellwork and spirits, and was able to do invocations with some success, he knew it he wanted to devote his life to it. And he has.
He traveled to New Orleans to study Hoodoo, Europe to study witchcraft and ceremonial magick, and Nepal to study tantra. Miller is an initiated Tantrika in the Nyingma and Bon lineages of Tibet, an ordained Gnostic Bishop, and a member of the Chthonic Ouranian Temple and the Sangreal Sodality.
"What I found in Nepal was a practice that embraced both the very complex ceremonial magic and pretty simple hedge magic and folk magic, and blended them seamlessly together. I also found a practice that was rooted in mysticism and direct experience, rather than blind belief. … It forever changed my view of how magic works, of what was important," he said in an interview last month.
Many of the ideas about magick that have become sacred cows he has found not to be true.
"I deal with a lot of these in my book Elements of Spellcrafting," Miller said. "I have a whole chapter in the book called 'DYI is Over Rated.'
"You see people a lot saying things like, 'Any spell that you write yourself is going to be more powerful than something you learned' or 'Any tool that you make yourself is going to be more powerful than something you purchase. Any oil that you make yourself – whatever it is, there is this do-it-yourself ethos in Western magic, in paganism, especially."
While it serves its purpose, taken to the extreme it can cut you off, he said.
"It's one thing to say that developing the skills and training necessary to be able to innovate is the best way to do things. That I think is correct. But this idea that right from the start, anything that your brain farts out is going to be better than anything that people have spent enormous time recording, and in some cases hiding at great personal cost, it undercuts the idea that witchcraft is a craft. A craft is something that you learn, that you practice, that you study, that you gain first competency in and then mastery in, and that you stand on the shoulders of giants. You learn what came first and also you recognize the fact that you can't master everything in life."
Miller described himself saying, "I am a witch in the sense that I do magic that is rooted in folk magic sometimes. I do magic that is rooted in intuition. I do magic that is rooted in the nocturnal and in the feminine at times. But I'm not only a witch. I'm also a magician. I call myself a sorcerer. We straddle both of those worlds."
"No one has the full picture" and no one "knows all the great secrets of magic or the universe or mysticism. … I personally think that we don't even have the capacity to hold that information yet as human beings."
There are master crafters who specialize in their respective fields, making such things as athames, oils, drums and candles.
"It depends what you want," he said.
"You can take a weekend course to make an athame. There's something to be learned from the doing, there's an alchemy to it that is important," but I it will not be the same as one made by a master.
"I know how to make my own oils but I don't find them more powerful than oil from Wolf and Goat, just because I made it. There's a certain reverence for the do it yourself that cuts people off from taking advantage of and also appreciating people that master a craft."
Different situations call for different things and there is a place for doing things yourself, but "that holding it up as this incredible power in and of itself is false," Miller said.
Another sacred cow he shuns is that magic should be done in emergencies only, after everything else has failed.
"You don't hear this as much anymore, but when I was coming up, this was a big thing. … You would hear also, 'People that go for magic for selfish reasons, it'll blow up on them,' and none of this, none of this is true. None of this is true. First of all, if you're doing magic only when urgencies happen, there are two problems. One, you're already in the emergency, so by definition, you are managing destruction, your plane is crashing, you're just trying to decide if you can land in the Hudson or crash into a building. It's too late to save the business, just figure out how to minimize the damage. And here's one of the great dangers of magic, too. We can prolong things that are better off ending. …
"Problem two is because magic is a craft. Witchcraft, as far as spells go, it is a craft. Sorcery is a craft. You have to be good at it in order to make full use of it. … That's why emergency magic is bad. If that's the only time you're using magic, something already went wrong."
Spells used in emergencies tend to have a higher frequency of success, likely because of the energy, approach, zeal and ardor put into the spell, but not because you are more deserving at that time.
Miller dismisses the idea of selfishness.
"There is this idea that if you ask for money, the spirits will be angry with you, the gods will be angry with you. They don't care. Money is not a bad thing. It's not unspiritual," he said, urging, "Go for what you think you don't deserve. … In this book, I talk about blowing that out of the water entirely, just blasting against the idea that you deserve or don't deserve anything.
"There is this idea that if you don't deserve something, then your spell work might not grab it as well, but it has nothing to do with whether you deserve it or not, it had to do with what you feel you might deserve."
Olympians who get the bronze medal didn't start out shooting for the bronze, he said, urging, "Go for the gold of whatever it is you want."
Go big.
He noted that "a shocking amount of people" with whom he's spoken "want to do money magic, they want to improve their financial lives – but not too much" because that would take them out of their comfort zone.
"Let go of the idea of need. Let go of the idea of yes or no, black or white."
If a spell did not work, it's not because the caster is not deserving, but rather they're "shooting for something that unenchantable, they're not approaching it from different angles, or there's a technical failure like they're not using a clear link to get what they want to occur or influence the people they want to influence."
The idea that intention is all that matters is another of the sacred cows Miller dismisses.
Everything matters is the fourth of the 21 keys he offers in "The Elements of Spellcrafting." The fifth is that not everything is necessary.
Equating spellcrafting to cooking, he said. "I like to make gumbo in my new Instant Pot. Gumbo has a ton of ingredients. The first few times I made it, I followed the recipe that I was given exactly and the third or fourth time I made it, I didn't have any frozen okra and I had to put a little more celery in and I was also having someone over who doesn't eat pork, so I left out the andouille sausage and doubled down on the shrimp and the chicken. Did I still make gumbo? Yes, of course I made gumbo, but it was different than the gumbo that I had made previously.
"Now let's say I decided that making a roux is a pain in the butt, you have to sit there, stirring this mixture of butter and flour for 10 or 15 minutes until it becomes the color of peanut butter. If you let it go for even two seconds, the crap will burn. Let's just say I decide not to do a roux. I'm just going to cook it like a soup. Am I still making gumbo? No, because the essential ingredient that makes it creole cooking with that thickening agent of the roux is gone. I have not made gumbo, and that's okay. Soup is good, too. Yes, we can take things out of their original context, but we no longer should call it that same thing. We can replace some ingredients and say this is that thing but with this particular spin, and maybe it will make it better. Maybe you will add an element that really amps it up, or maybe not."
Back to spells, Miller described a time he found himself without a red candle to summon a particular spirit. Instead, he used a red glass lantern and a white tea light candle.
"It actually kicked things up a notch because while the wax wasn't red, there was a glow, so it changed it a little bit because it wasn't burning off that red as an offering, but giving red light for the spirit to manifest it. The dynamics of the ritual changed, but it was still successful.
"So those are the things that people have to remember: everything matters but not everything is necessary. People really need to get out of this yes or no, either I have to do it by the book or just anything goes dichotomy and start looking in the middle of the spectrum."
Highly eclectic practitioners may know that what they did works, but do not necessarily know how well it worked, or if it could have been done faster or with less discomfort. It's important to stop asking if it worked and evaluating how it worked.
"Now we're starting to think like spellcrafters and sorcerers," Miller said.
Cartoons featuring sorcerer and a demon – drawn by Mathew Brownlee, an occultist and tattoo artist, while sitting with Miller in a bar in Philadelphia – introduces each chapter. The one paired with sane eclecticism has the sorcerer holding up a phurba, a Tibetan three-sided dagger, saying, "By this holy phurba of Odin! I call thee Jeeezusss!' The demon has a hand in front of his eyes and says, "That's not how any of this works."
Some people, Miller said, will "grab a phurba at a new age shop and they'll say, 'This is my wonderful athame' and that's not at all what it's used for in Tibet. It's a dagger, a nail. And then sometimes I'll give a talk and talk about phurba practice and some of my experiences and people will say, 'Yes, I do phurba practice, too,' and what happens is that they bought a phurba somewhere and they dance around their living room with it and basically use it in either ceremonial magic or witchcraft and they don't know anything at all about it from the Tibetan perspective. So this is where eclecticism sort of goes off the rails. It's fine, just … stop confusing it with the original thing."
When something is taken out of context, different terminology is appropriate.
"This is where I believe in eclecticism – I believe that eclecticism is the gift of the sage – that multiculturalism, the openness and some access to so many different avenues of knowledge and practice – but we have to approach that gift with sincerity and respect and some amount of intelligence and awareness."
By providing 21 keys to successful sorcery, from 'Know What Magic Actually Does' to 'Maintain Sovereignty,' Miller hopes readers will optimize the magic they do.
"Let's start turning our attention to deepening our experiences and doing things that change our lives and really matter in the long run," he said, concluding the interview.
"The Elements of Spellcrafting" details 21 keys best practices grouped into three sections: principals and strategies for how best to apply magic before you begin, methods and tactics that will ensure a positive outcome, and how to take spells to the next level.
Miller is the author of "Protection and Reversal Magick: A Witch's Defense Manual," "The Sorcerer's Secrets: Strategies in Practical Magic," "Financial Sorcery: Magical Strategies to Create Real and Lasting Wealth," and "Sex, Sorcery, and Spirit: The Secrets of Erotic Magic." He teaches and blogs about strategic sorcery.
Learn more at http://www.inominandum.com/home.html.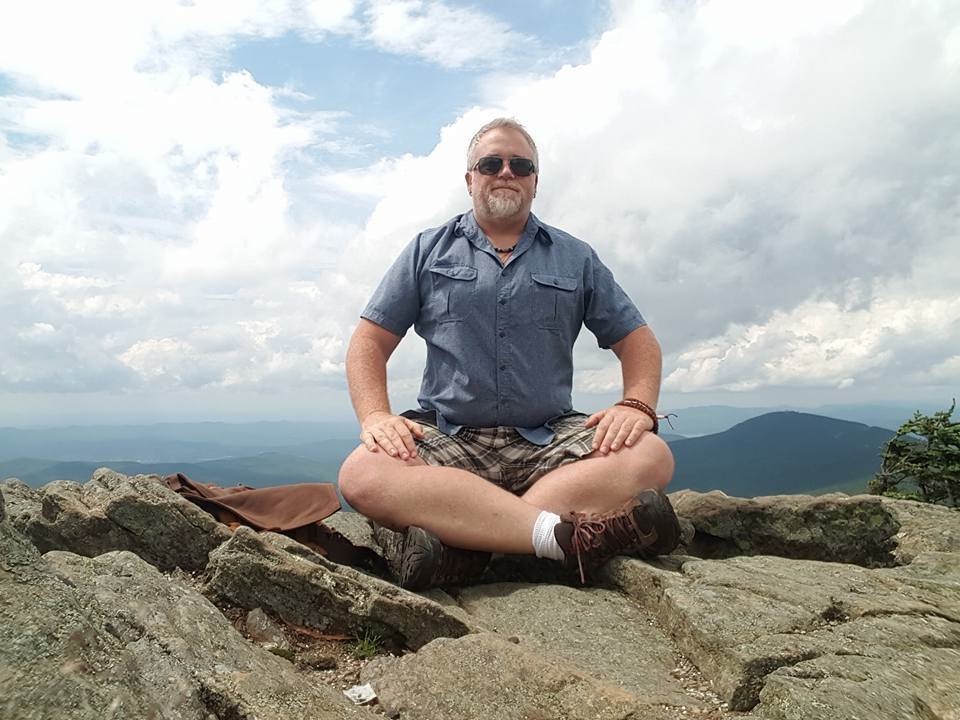 Click Image for Amazon Information
***
About the Author:
Lynn Woike was 50 – divorced and living on her own for the first time – before she consciously began practicing as a self taught solitary witch. She draws on an eclectic mix of old ways she has studied – from her Sicilian and Germanic heritage to Zen and astrology, the fae, Buddhism, Celtic, the Kabbalah, Norse and Native American – pulling from each as she is guided. She practices yoga, reads Tarot and uses Reiki. From the time she was little, she has loved stories, making her job as the editor of two monthly newspapers seem less than the work it is because of the stories she gets to tell. She lives with her large white cat, Pyewacket, in central Connecticut. You can follow her boards on Pinterest, and write to her at woikelynn at gmail dot com.