Meet the Gods: Bes
Merry meet.
Bes was an Egyptian god who brought comfort and protection to mothers and children. The somewhat comical, somewhat sinister-looking bearded dwarf looks human but is often also portrayed as part animal – generally a lion with a mane and tail, or with wings. He has a plump body, bow legs, prominent genitals and is sticking out his tongue. He is always shown facing forwards, unlike most Egyptian Gods who are shown in profile. On occasion, Bes is wearing a plumed headdress or a crown, and carrying a rattle, drum, tambourine or knife.
Also known as Bisu and Aha, he was a deity and a demonic fighter. A god of war, "he was also a patron of childbirth and the home, and was associated with sexuality, humour, music and dancing," according to ancientegyptonline.co.uk. "Although he began as a protector of the pharaoh, he became very popular with every day Egyptian people because he protected women and children above all others. He had no temples and there were no priests ordained in his name. However, he was one of the most popular gods of ancient Egypt and was often depicted on household items such as furniture, mirrors and cosmetics containers and applicators as well as magical wands and knives."
Apparently, he got the name Aha, meaning fighter, because he could kill lions, bears and snakes with his hands. Although labeled a demon, there he was not considered evil, but rather, drove evil spirits away.
Laboring mothers would call on Bes for help. It is said he would stay on after birth to protect and entertain the child, and that when a baby smiled for no apparent reason, it was because Bes was making funny faces for them.
Using dance and music, he would also chase away bad spirits during sex and sleep. That's why he could be found carved into the legs of beds – to protect people during the night when they were most vulnerable.
Egyptians would put a statue of him near the door to protect their home from evil spirits wanting to cause harm. He appeared on the walls of temples and homes, and was on thousands of amulets and charms, protecting people from the dangers of everyday life such as menacing animals and food going bad.
Bes is the first subject to be identified in early Egyptian tattoos, according to "Tattoo: Symbol and Meanings," by Jack Watkins.
"Performers often had tattoos of Bes because of his association with dancing and music. It is also thought that sacred prostitutes may have had a tattoo of Bes placed near their pubic area in order to prevent venereal diseases, but it is also possible that the tattoos related to fertility," Watkins wrote.
Bes' wife, Beset, was the female version of himself. Images of them naked were painted on walls.
Merry part. And merry meet again
***
About the Author: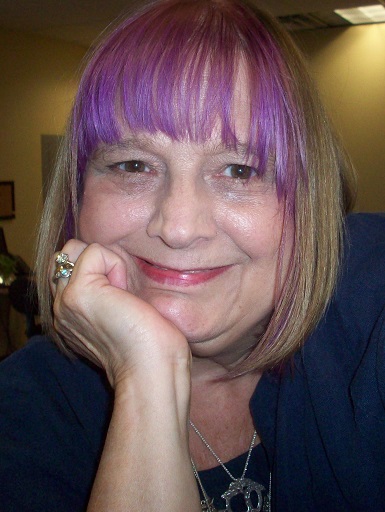 Lynn Woike was 50 – divorced and living on her own for the first time – before she consciously began practicing as a self taught solitary witch. She draws on an eclectic mix of old ways she has studied – from her Sicilian and Germanic heritage to Zen and astrology, the fae, Buddhism, Celtic, the Kabbalah, Norse and Native American – pulling from each as she is guided. She practices yoga, reads Tarot and uses Reiki. From the time she was little, she has loved stories, making her job as the editor of two monthly newspapers seem less than the work it is because of the stories she gets to tell. She lives with her large white cat, Pyewacket, in central Connecticut. You can follow her boards on Pinterest, and write to her at woikelynn at gmail dot com.