Excerpt From Winter Solstice Short Story…
Winter Fires: A Solstice Story in Two Parts
Part One
Lily pulled on her warmest coat and snow boots, ready for an adventure outside. Snow had been falling for several hours and she loved the quiet that descended when the ground was blanketed in fluffy white snow. Even the coziness and warmth of her cottage could not entice her to stay inside and miss the chance of walking at sunset through the woods that bordered her home.
She wrapped a wool scarf snugly around her neck and pulled on the winter cap that she had just finished knitting and had been hoping for a chance to wear it sooner rather than later.  Impatient to leave, she tugged at her mittens and took one quick glance at the dimly lit room and spun back around to push the wooden door open. 
A swoosh of crisp cold air greeted her and she quickly stepped onto the porch and securely closed the door behind so as not to let out any of the heat. She knew that she would appreciate this warmth later after her snowy adventure and the image of herself sitting beside the fireplace with a hot cup of cocoa flashed through her mind.  No time to waste on day dreaming, though. The snow and the woods were waiting!
Lily pulled the edge of her scarf up slightly to cover her mouth and took a deep breath as she walked down the four steps of the porch and into the freshly fallen snow. She loved this twilight time of dusk, especially when it was snowing. The light reflected just so on the pristine whiteness of the snow creating a luminescent glow. She was accustomed to walking in the woods and knew all of the paths with her eyes closed if need be. So, the magickal glow of snow-light was an added bonus in creating exactly the atmosphere she craved. Read more here…
http://witchesandpagans.com/sagewoman-blogs/womb-of-light/winter-fires-a-solstice-story-in-two-parts.html
**
About the Author: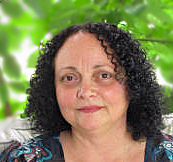 Robin Fennelly is a Third Degree Initiate within The Assembly of the Sacred Wheel Tradition and serves as High Priestess of Coven of the Mystic Path, the 12th Coven within the Assembly of the Sacred Wheel Tradition. She teaches and facilitates classes for the Pagan Experience Study Group that serves as foundation for membership within Coven of the Mystic Path.  
Her spiritual journey is strongly rooted in both Eastern philosophy and the Western Magickal systems from which she has formed a core foundation that is diverse in knowledge and rich in spiritual practice.  A life-long learner, her practice has evolved from the classical and philosophical teachings of books, practical experience and enrichment of this knowledge base by attending workshops of various spiritual traditions presented by master teachers.
Robin formally came to the Wiccan path in 1994. Following practice as a solitary for 2 years, she dedicated to Oak and Willow Coven of The Assembly of the Sacred Wheel Tradition in November of 1996. She received her 1st, 2nd and finally 3rd degrees within the Assembly Tradition and has served as High Priestess of Oak and Willow since Samhain of 2001.
As a teacher of esoteric and magickal studies she has used Energetic Anatomy, Tarot, Astrology, Hermetic Qabala, Eastern Philosophy, and Numerology as the foundations of her diverse selection of workshops and writings for more than 25 years. Exploration of varied energetic protocol has been the focus of her work for some time now and the information gained through direct experience informs all of her magickal and spiritual work.
Robin's writings have been featured online, and in print Internationally.  She has authored several books incorporating her unique style of writing making use of poetry, prose and pathworking to enhance the concepts presented.  She has taught extensively throughout the Pagan community, including Sacred Space Conference, Spring Magick, Between the Worlds Interfaith Conference and Free Spirit Gathering Festival this Summer. Her most recent project is hosting an online blogging community entitled The Pagan Experience.
Robin is the owner of Holistic Embrace providing services for mind, body and spirit such as Tarot readings, Astrology reports, Spiritual Guidance and other related offerings.  She lives in Eastern Pennsylvania and her life is blessed by a 40+- year marriage, five children and the opportunity to work in the field of public education.
Robin's Books
The Inner Chamber, Vol. 1 It's Written in the Stars-Astrology
The Inner Chamber, Vol. 2 Poetry of the Spheres-Qabalah
The Inner Chamber, Vol. 3 Awakening the Paths-Qabalah
The Light of SELF: Consciousness, Spiritual Practice and Learning to Breathe
Magickal Verse: A Collection of Poetry and Prose
A Year of Gaia: The Eternal Cord
The Elemental Year: Aligning the Elements of SELF
Temple of the Sun and Moon: Luminous Devotions
Sleeping with the Goddess: Nights of Devotion
A Weekly Reflection: Musings for the Year
The Magickal Pen: A Collection of Esoteric Writings
The Enchanted Gate: Musings on the Magick of the Natural World
For more info: http://www.robinfennelly.com/books.html
Robin's Website: www.robinfennelly.com
Coven of the Mystic Path, ASW: www.covenofthemysticpath.org