_________________________________________________________________________
Cover art: Isabel the Moon Witch Doll with Barn Owl Miniature by Francesca Rizzato of LaVolpeCimina Needle felted animals and magic creatures.
Isabel the Moon Witch is a needle felted witch spirit doll, with a barn owl companion. This miniature witch and her barn owl have been carefully handcrafted from wool, and is one of a kind. She is 9.5 cm tall and can stand alone.Not suitable to be placed outdoor though. Isabel is connected to Moon Magic, and will bring positive moon influences to your life! She is for purchase directly at LaVolpeCimina. Francesca Rizzato is a full time (self-taught) artist born in Tuscany (Italy), now living in a little mountain town near Rome. Since a child, she had a passion for art, a passion that has never lost and grown up with her until today – now, like something she couldn't live without, because it's the most easy and beautiful way to express herself, painting dreams and fantasies without limits. She feels connected to nature in a very special way and this is reflected in her artworks, where animals are usually the protagonists, inspired and influenced by ancient myths and tales of folklore.
_________________________________________________________________________
Happy New Year to all Our Readers.  May this Year be Your Best Yet!  We would like to Start it with a Bang for you!  How about a Great Issue of PaganPagesOrg Featuring…
This Month we Review "The Good Witch's Daily SpellBook" and our Lynn Woike thinks it's a good way to Begin a Year and a Day of Witching.  Read to find out more.  
Read Our Review on "Mudras – Yoga in Your Hands".  Mudras are a great way to heal both physically and emotionally.
Did you Know that Petrified Wood is a Crystal?  Well Let our Shiron Eddy Teach you all about it in Crystal Connections!
Ever Been Curious about your Dreams?  Well Kala Ambrose has a New Book, "The Awakened Dreamer" on How to Remember & Interpret Your Dreams and Dawn Borries let's you in on this New Read.
We Got Mail!!  In Worth the Witch this month we review a new monthly subscription box by The BOHO Box.  You will not want to miss this box filled with tasteful and elegant surprises!  
_________________________________________________________________________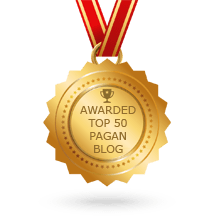 Right here is when we would like to take some time to thank all of our readers for Blessing us with their Love and Readership for all these Years.  Thank you for coming by and reading us every month.  We Love you All So Very Much!!
_________________________________________________________________________