Jennifer Wright December, 2017
____________________________________________________________________________________________
Cover art: Witch's Christmas Kitchen by Victoria Thorpe of Victoria Thorpe art.
Hello, my name is Victoria Thorpe & I'm a fantasy artist from the UK! I am inspired by magic, myths, history & I love to add gothic & alternative themes into my work. I work mainly with watercolours & acrylic paints. I love to experiment with my techniques & never follow the rules! 
For Yule/Christmas this year I created "Witches Christmas Kitchen" inspired by the origins of Christmas using traditions of hanging up stockings ,holly & pine branches along the fireplace. The original painting also features a silver coloured pentagram on the cauldron which shimmers in the light. 
I wanted to capture a traditional & cozy atmosphere forgetting all the commercialism that comes with today's Christmas & taking you back to a much simpler time. 
Greeting Cards of this design are available in my shop & you can find me on Facebook & Instagram as @VictoriaThorpe if you would like to keep up with my artwork!
____________________________________________________________________________________________
Merry Yule to all our Readers!  May your holiday be Joyous and Bright!  

And may we help it along with some good reading material…
"The Enchanted Tarot " has sold more than 250,000 copies since its release.  On it's 25th anniversary, artist Amy Zerner and author Monte Farber talk with PaganPagesOrg about the project that defined their lives.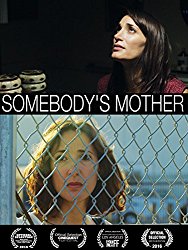 Celebrating the Old Ways in New Times takes on a touching topic this month; the loss of a child.  The column features a movie review of "Somebody's Mother".  An interview with one of the films creators, Gabriela Tollman.  Stories shared by Pagan sister's of their loss and journeys.  Information on Yule & Mother's Night…and a Working to do to Honor Mother Goddesses, Living Mothers, Mother Ancestors, and Mothers who have lost.
A Wonderful Book Review of My Name is Isis The Egyptian Goddess by Susan Morgaine and Illustrated by Arna Baartz.  This is a new children's book out now by

Girl God Publication.

   Described by our reviewer as a "…beautiful book for children"  and "…one that becomes a family heirloom."  A definite must read.  
This month we introduce a new addition to PaganPagesOrg:
Going Shamanic Radio
. 
You can find the station segments under the articles section on the right hand side.  There will be a new broadcast each month Hosted by
Jennifer Engracio
.  This month's topic?  What is Shamanism.
This month,
Worth the Witch
dives into 4 Amazing and Different Boxes sent to us by Forevrgoddess Boutique just in time for the Holiday Season to give you the scoop on some nice Yule gifts and deals.  
____________________________________________________________________________________________
Right about now is when we would like to thank all of our readers for Blessing us.  You like us, you really like us!!  And we love you!!
____________________________________________________________________________________________