WitchCrafting: Crafts for Witches
Easy DIY Floating Candles
Merry meet.
I like using floating candles on my altar because I know the water will prevent a fire – and because they emit an enchanting light.
Yes, you can buy them, but crafting them is easy using a variety of objects: walnut shells, many seashells, bottle caps, a mini muffin pans, vintage tart tins.
The easiest way to make them is to melt tea lights by placing them on an electric coffee cup warmer. Once the wax is liquid, move the wick from the tea light to the middle of the mold, and carefully pour the melted wax into the walnut shell, clam shell, etc. Extra wicks will be helpful if the objects are small.
To customize the candles, make them with intention. As the wax begins to cool, essential oils, botanicals and crystal chips that match that intention can be dropped into the wax. Color can also be added. Because heat compromises the integrity of essential oils, add them as late as possible.
Let the candles sit until completely cooled. If they are difficult to remove from the molds, try putting them in the freezer for five to ten minutes. You can then carve symbols, names, etc., into the candle.
If you don't have any molds, don't worry – tea lights also can become floating candles. Remove one from its holder, turn it over and drip wax from another candle over the metal wick holder to seal it in and make the bottom somewhat dome shaped. They can then be carved, anointed and energized for your purpose.
Should you choose to finish with a blessing, you might consider:
Within you I've put my desire
The magic I'll release with fire
Listen to the words I speak
Clear a path to all I seek
As these ingredients work for me
So mote this intention come to be
Place the candles in a bowl, pond, bathtub, or other container of water. It's best if its sides are vertical or flare outward rather than curving in, so that if a candle floats to the edge of the bowl, there are no edges above the flame that will get hot.
After you have used them, what remains can be buried, burnt or offered to a body of water.
Merry part. And merry meet again.
***
About the Author:
Lynn Woike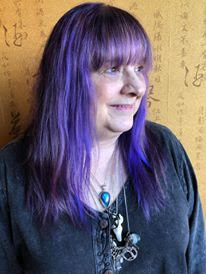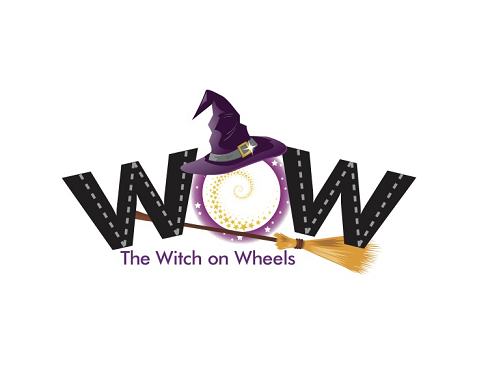 All my life I have known magic was real. As a child, I played with the fae, established relationships with trees and "just knew things." In my maiden years I discovered witchcraft and dabbled in the black-candles-and-cemeteries-at-midnight-on-a-fullmoon magick just enough to realize I did not understand its power. I went on to explore many practices including Zen, astrology, color therapy, native traditions, tarot, herbs, candle magic, gems, and, as I moved into my mother years, Buddhism, the Kabbalah and Reiki. The first man I dated after my divorce was a witch who reintroduced me to the Craft, this time by way of the Goddess. For 11 years I was in a coven, but with retirement, I have returned to an eclectic solitary practice. When accepting the mantle of crone, I pledged to serve and teach. This is what I do from my skoolie – a 30-year-old school bus converted into a tiny house on wheels that I am driving around the country, following 72-degree weather, emerging myself into nature, and sharing magic with those I meet. Find me at thewitchonwheels.com, Facebook and Instagram.