3 Pagans and a Cat Podcast Monthly Feature
Three Paths, One Journey, No Cat
In this highly informative & entertaining podcast, three family members embroiled in wildly divergent traditions gather in one room to discuss, debate, and flat-out argue about their magical, mythical, and mundane lives, all for our education and pleasure.
While Waiting to Hear This Month's Casts, Why Not Catch Up on Last Month's…
Episode 109: Celestial Bodies, The Moon – Car, Gwyn, and Ode discuss the science, symbolism, and magic of our planet's only moon.
Episode 110: Celestial Bodies, The Sun – Car. Gwyn, and Ode discuss the sun as an astronomical object and as a deity, how it can be used in magic, and the Sun (and bonus Star) in tarot.
Episode 111: Weddings and Handfastings – Car, Gwyn, and Ode talk about how people get hitched and, as usual, debunk some nonsense in passing.
Episode 112: Shadow's Sundries I – Gwyn and Ode (without Car, who was sidelined by a migraine) interview Amanda, owner of Wonderful Body Co. and Mother Multiverse, creator of Vector! Attack of the Metapirates.
On Another Note…
You Can Join the Cast for Their Other Weekly Live Activities:
Sunday's at 4pm est Zoom Meeting
Monday Mornings at 8am est Meditation on Facebook Live
Wednesday Night Book Club 7pm est Zoom Meeting
Where Else to Find 3 Pagans and a Cat…
Their Website: http://www.3pagansandacat.com
Their Blog: https://www.patheos.com/blogs/3pagansandacat/
Their Twitter: https://twitter.com/3_Pagans
Their Facebook: https://www.facebook.com/3PaaC
Their YouTube: https://www.youtube.com/channel/UCJ0GJacu9SUzuumXJNNUZwQ
Remember …
You can always support your favorite podcasts with a donation. Every bit helps to keep them going.
If You Haven't Noticed…
This is the only podcast that we at PaganPagesOrg currently support and speak of. We believe in its quality, content, & hosts. We hope you enjoy it and learn from it as much as we do. Please support those that you believe in.
***
About the Author: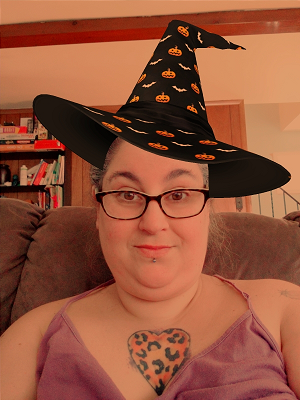 Jennifer Wright is a witch on a path of change that is always winding. She founded PaganPagesOrg in the hopes of giving Pagans a platform to share and learn without judgment.
She loves to create in her spare time and you can find her Creations, Jewelry, & Magickal Witch Bottles at: www.facebook.com/TwistedWitchesShoppe/
When not creating she can be found strolling around FB, Twitter, & Instagram looking for an interesting conversation.