Tips and Techniques for Effective Zoom Events
COVID-19 and new protocols for safety has resulted in canceled festivals, rituals and workshops leaving many within our community feeling isolated and yearning for interactions with others. Fortunately, we live in a technologically booming age and since creativity is a staple of pagans, these two together can form a winning partnership…..
Choosing Your Virtual Platform
When choosing a virtual platform, there are a few questions you may want to ask yourself before jumping right in. The answers will allow you to pinpoint more accurately the platform (s) that may serve you best and be the best financial investment.
What type of event are you planning?
How many people will be joining the event?
If you only have 10 people or less participating, a free account generally will suffice. 10+ can get challenging technically depending on the time of day, devices everyone is using, individual internet connections or other things that may slow or freeze screens and distort audio. There are ways to help lessen this, which I'll discuss in other posts. This is where a subscription-based platform may serve you better.
How long will the event be?
Some services only offer Free accounts if they are confirmed to less than an hour.
How frequently will you be meeting?
If you are regularly scheduling events, having a registered acct. such as ZOOM or Google Meets may serve you better. You can set-up recurring meeting links so you don't have to create new ones for every time for those meetings that have a routine time and schedule.
What are the Tech capabilities of those participating?
Choosing a user-friendly platform will go a long way in having to teach your participants the basics and/or nuances. Plan on there being at least one tech challenged person among your participants and plan out how to talk them through the process.
Best Virtual Meeting Platforms
Source: TechFunnel
The platforms listed below offer the best bang for your buck (especially those that are free), are the easiest to set-up and provide a good and as reliable a technical experience as is possible. I upgraded my "free" subscription to ZOOM because of the length of time and number of people attending events. But, for a long while prior to that and for small social gatherings, the free account worked quite well. We often use Facetime for our family chats with those who have iPhones and use Facebook or Skype video for everyone since they all have FB and Skype accounts. Many work places use the Google Meets/Hangouts and they seem to work quite well. I'm not a fan of Google tools so tend not to use that feature. If you are only looking for an audio conference call FreeConference Call works well and has a clear audio stream.
Zoom meeting – Audio/Video ** You can upgrade to longer and larger meetings at monthly/annual pricing
Not only can businesses hold virtual meetings on this platform, but they can also conduct training seminars, webinars, etc. During Zoom meetings, users can simultaneously share messages and documents with each other through Zoom's chat tool. A basic plan with a Zoom meeting is free to use for unlimited time and offers unlimited meetings with a 40-minute time limit for each.
Facetime – Audio/Video – Free
This well-known platform is not just used for connecting with friends and family but can be used for business purposes as well. Although Facetime is only compatible with Apple devices, features include group chats that can hold up to 32 participants, tools to let you know who is currently speaking, and the ability to choose who you want to see on the screen. This service is free to use.
Skype – Audio/Video – Free
An easy to use app that allows you to connect with a single person or a group of people. It is a well-known platform that many meeting participants most likely already have personal accounts for service use. Skype app comes with no long-distance costs but is prone to audio and visual display problems, buffering delays, and calls being dropped.
Google Hangouts – Free – Audio/Video
A no-cost platform that offers tools to make phone calls, use instant messaging that connects with up to 10 people, and video conferencing. If you use Google, which is practically everyone, this platform is already installed into Google tools like Gmail. Another cool feature of Google Hangouts is that video calls can be streamed in real-time on YouTube.
Google Meet – Audio/Video – Fee Based
This updated and improved version of Google Hangout is streamlined into the G suite office productivity service. Google Meet provides the user with an assigned dial number so that virtual meetings can stay private within the team, a clear access line with no dropped calls, and compatibility with both Apple and Android devices. This service offers 3 plans: G suite Basic ($6 per month), G suite business ($12 per month), and G suite enterprise ($25 per month).
FreeConferenceCall – Audio Only – Free
As stated in its name, this service is completely free.  FreeConferenceCall offers tools for collaborating and calls with group members for desktop sharing, drawing, and messages for public and private use. Not only is it free but it is simple to use as well.
Join.Me – Audio/Video – Free
The cost of using this virtual meeting platform is $0.00. Join.Me has tools that allow users to change URL links to their liking and the ability to choose whatever background they want for the display that is shown during virtual meetings. It also syncs with other work tools like Outlook, Office 365, and Google Calendar.
Setting Up Your Event
Planning/Advert and More
***
About the Author: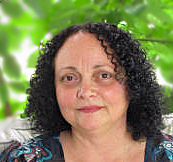 Robin Fennelly is an Elder within The Assembly of the Sacred Wheel Tradition and serves as High Priestess of Coven of the Mystic Path, the 12th Coven within the Assembly of the Sacred Wheel Tradition. She teaches and facilitates classes for the Pagan Experience Study Group that serves as foundation for membership within Coven of the Mystic Path.  
Her spiritual journey is strongly rooted in both Eastern philosophy and the Western Magickal systems from which she has formed a core foundation that is diverse in knowledge and rich in spiritual practice.  A life-long learner, her practice has evolved from the classical and philosophical teachings of books, practical experience and enrichment of this knowledge base by attending workshops of various spiritual traditions presented by master teachers.
Robin formally came to the Wiccan path in 1994. Following a practice as a solitary for 2 years, she dedicated to Oak and Willow Coven of The Assembly of the Sacred Wheel Tradition in November of 1996. She received her 1st, 2nd, 3rd and 4th (Elder) degrees within the Assembly Tradition and has served as High Priestess of two ASW covens since Samhain of 2001 and the Winter Solstice of 2015.

As a teacher of esoteric and magickal studies she uses Energetic Anatomy, Tarot, Astrology, Hermetic Qabala, Eastern Philosophy, and Numerology as the foundations of her diverse selection of workshops and writings for more than 25 years. Exploration of varied energetic protocol has been the focus of her work for some time now and the information gained through direct experience informs all of her magickal and spiritual work.
Robin's writings have been featured online, and in print Internationally.  She has authored several books incorporating her unique style of writing making use of poetry, prose and pathworking to enhance the concepts presented.  She has taught extensively throughout the Pagan community, including Sacred Space Conference, Spring Magick, Between the Worlds Interfaith Conference and Free Spirit Gathering Festival. Her most recent projects include a channel on youtube: A Journey to the Inner Chamber. She also shares audio pathworkings and ritual on her bandcamp site: Teachings on the Path with Robin.
Robin is the owner of Holistic Embrace providing services for mind, body and spirit such as Tarot readings, Astrology reports, Spiritual Guidance and other related offerings.  She lives in Eastern Pennsylvania and her life is blessed by a 40+- year marriage, five children and the opportunity to work in the field of public education.
Robin's Website: www.robinfennelly.com
Coven of the Mystic Path, ASW: www.covenofthemysticpath.org
Her books can be found on Amazon or purchased directly through her website:
For more info: http://www.robinfennelly.com/books.html
The Inner Chamber, Vol. 1 It's Written in the Stars-Astrology
The Inner Chamber, Vol. 2 Poetry of the Spheres-Qabalah
The Inner Chamber, Vol. 3 Awakening the Paths-Qabalah
The Light of SELF: Consciousness, Spiritual Practice and Learning to Breathe
Magickal Verse: A Collection of Poetry and Prose
A Year of Gaia: The Eternal Cord
The Elemental Year: Aligning the Elements of SELF
Temple of the Sun and Moon: Luminous Devotions
Sleeping with the Goddess: Nights of Devotion
A Weekly Reflection: Musings for the Year
The Magickal Pen: A Collection of Esoteric Writings
The Enchanted Gate: Musings on the Magick of the Natural World
The Temple of the Sun: An Astrological Solar Year
Writings in the Shadow: An Exploration of the Shadow Nature