Book Review – Crystal Grids Handbook: Use the Power of the Stones for Healing and Manifestation by Judy Hall
Book

R

eview
Crystal Grids Handbook
Use the Power of the Stones
for Healing and Manifestation
by

Judy Hall
Fair Winds Press
176

Pages
Combine the phenomenal power of crystals with sacred geometry on a grid and you have a three-dimensional energy field that can manifest anything. Judy Hall's "Crystal Grids Handbook: Use the Power of the Stones for Healing and Manifestation" guides readers to harness that energy for everything from attraction and anchoring, to protection and prosperity.
Grids, she explains, are the language of creation. They are found in nature: the perfect spiral of the sunflower, honeycomb cells, snowflakes. Readers learn how to select the best crystals for a particular grid or purpose as well as how to correctly set up, activate, and dismantle a grid.
Each basic shape has a specific meaning and purpose. For instance, Hall attributes creation, rebirth, and out-of-body journeying to the pyramid; and consolidation, stability, strength, and protection to a square. Combining these simple shapes creates ever increasing complex grids to create, heal, and manifest goals and intentions.
Grids can be placed around your body, in your home or workplace, in nature, or on top of a photograph or map. The location needs to be appropriate for the intention and the period it is to remain in place.
Crystals are listed by intention in one section, and at the back of the book are a glossary of terms and pictures of more than forty crystals, along with useful resources.
This handbook is a condensed version of "The Ultimate Guide to Crystal Grids," providing a quick reference with the fundamentals for creating effective grids. Dozens – both beginner and advanced – are provided with instructions, photos and illustrations in this five-inch by eight-inch volume.
Hall urges readers to experiment and trust their intuition when choosing an appealing grid and crystals, making adaptions to suit their needs. Directions for pendulum dowsing are given to assist in making choices.
I learned that while the external shape of a crystal does not affect its properties, it will determine where and how energy moves through the grid. I also learned crystals need not be perfect, and that "points that are chipped or crystals that appear misshapen may work extra hard…"
This book is a comprehensive introduction to amplifying the energies of crystals. All you need is a handful of stones to get started.
About author Judy Hall
Judy Hall is a mind-body-spirit author with more than 45 books to her credit including "Crystal Bible (Volumes 1, 2, and 3)" and the "Crystal Wisdom Healing Oracle." Her books have been translated into nineteen languages. A trained healer and counselor, she has been psychic her entire life and has experience in many systems of divination and natural healing methods. Her B.Ed is in Religious Studies, her M.A. in Cultural Astronomy and Astrology. Hall's expertise includes past life readings and regressions, soul healing, astrology, divination, and crystal lore. She lives in Dorset, England.
Crystal Grids Handbook: Use the Power of the Stones for Healing and Manifestation on Amazon
***
About the Author:
Lynn Woike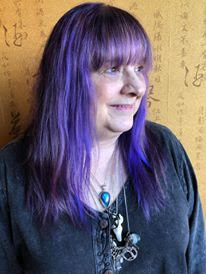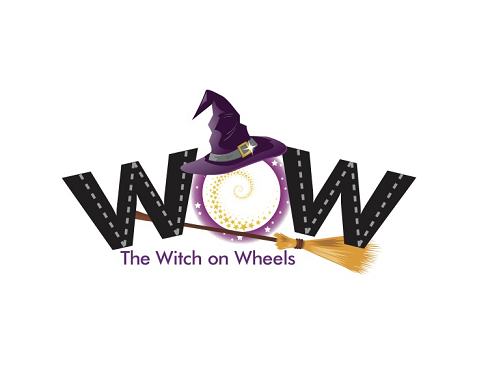 All my life I have known magic was real. As a child, I played with the fae, established relationships with trees and "just knew things." In my maiden years I discovered witchcraft and dabbled in the black-candles-and-cemeteries-at-midnight-on-a-fullmoon magick just enough to realize I did not understand its power. I went on to explore many practices including Zen, astrology, color therapy, native traditions, tarot, herbs, candle magic, gems, and, as I moved into my mother years, Buddhism, the Kabbalah and Reiki. The first man I dated after my divorce was a witch who reintroduced me to the Craft, this time by way of the Goddess. For 11 years I was in a coven, but with retirement, I have returned to an eclectic solitary practice. When accepting the mantle of crone, I pledged to serve and teach. This is what I do from my skoolie – a 30-year-old school bus converted into a tiny house on wheels that I am driving around the country, following 72-degree weather, emerging myself into nature, and sharing magic with those I meet. Find me at thewitchonwheels.com, Facebook and Instagram.