Review & Interview With Professor McGillicuddy's Flammable Notions & Sundries
Matthew Breslin first made incense for himself and his pagan friends to use at a Beltane ritual a few years ago. It was so well received, he began formulating a blend of it for every sabbat. It became a side hobby.
Until Covid hit.
"I got a whole lot of downtime," the IT systems programmer said of multi-tasking while working from home. He was able to test blends, incorporate, and get the name trademarked.
Speaking of the name, Matthew said he was looking for one that would make it easier to eventually market to a not just pagans, but a wider market. After trying to come up with a short, snappy name, "I got exasperated and blurt out 'Professor McGillicuddy's Flammable Notions and Sundries' and as soon as it was out of my mouth, I knew that was it. The turn-of-the-century snake oil salesman, the carnival barker, the guy who sells potions and cures like Professor Marvel in 'The Wizard of Oz' – that's the image that sprang to mind."
He now sells three dozen incense blends and three dozen incense-infused tea light candles for the sabbats, moons, seasons and astrological signs. You can find them on Etsy https://www.etsy.com/shop/ProfMcGs?ref=search_shop_redirect and follow him on Facebook https://www.facebook.com/profmcgs.
Loose incense comes in amounts from one-eighth ounce to a full ounce. Prices range from $3.59 to $22.49. It takes only a pinch on a lit charcoal disk to get a good deal of smoke with multiple layers of scent.
"Loose incense gives you much more control over how much smoke you want," Matthew said.
I sampled the full moon, new moon, and winter blends. All smelled wonderful, though winter – a blend of pine-cones, mistletoe, bay leaves, oak wood, cedar wood, holly leaves, pine oil, and cedar oil – was my favorite. I also got a red rose infused soy tea light scented with rose oil and dried petals. I am fussy about rose candles and this one was better than most.
For the resins, herbs and essential oils that go into the products, sources local to his home just outside of LA are used whenever possible. For instance, pine-cones were collected and dried, and numerous people in the area donated bags of rosemary when he posed a request. While some of the raw ingredients are reduced to powder by mechanical means, the blending of small batches is all done by hand using a mortar and pestle. "It was a radical shift, going from digital to analog, and a therapeutic one," he said.
"We're a small start-up," Matthew said, crediting its success to Kristen Robertson (Twitter: @H_Wolf_Design) for her diligence and attention to detail.
"We're looking to grow and expand. We're always looking for new things, and switching out old products. We want to start being more socially responsible, so each month, 10 percent of sales are donated to a nonprofit."
While postage is expensive and can't be helped (unless the smaller packets of incense could be mailed in a standard size envelope), the quality of the incense make the price reasonable. I have a hard time, however, paying the Southern California price of $5.99 for a single scented tea light, or even four for the sale price of $17.99. The scent was "real rose" but I have gotten similarly scented rose candles for less than the price of four tea lights.
You Can Reach McGillicuddy's Flammable Notions & Sundries at the following links:
Etsy: https://www.etsy.com/shop/ProfMcGs
Facebook: https://www.facebook.com/profmcgs
***
About the Author:
Lynn Woike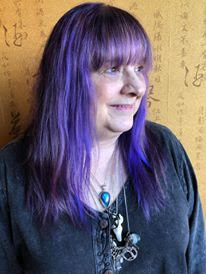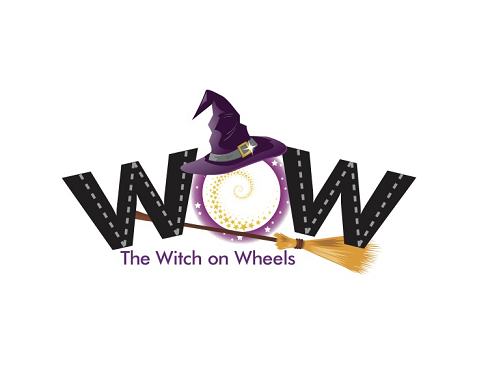 All my life I have known magic was real. As a child, I played with the fae, established relationships with trees and "just knew things." In my maiden years I discovered witchcraft and dabbled in the black-candles-and-cemeteries-at-midnight-on-a-fullmoon magick just enough to realize I did not understand its power. I went on to explore many practices including Zen, astrology, color therapy, native traditions, tarot, herbs, candle magic, gems, and, as I moved into my mother years, Buddhism, the Kabbalah and Reiki. The first man I dated after my divorce was a witch who reintroduced me to the Craft, this time by way of the Goddess. For 11 years I was in a coven, but with retirement, I have returned to an eclectic solitary practice. When accepting the mantle of crone, I pledged to serve and teach. This is what I do from my skoolie – a 30-year-old school bus converted into a tiny house on wheels that I am driving around the country, following 72-degree weather, emerging myself into nature, and sharing magic with those I meet. Find me at thewitchonwheels.com, Facebook and Instagram