Metaphysical Monthly Mystery Box: Crystal Healing and Balance
Legion of Lightworkers' first Metaphysical Monthly Mystery Box box featured Crystal Healing and Balance. It arrived carefully packed inside a shipping box. The items I retrieved were numerous and delightful.
They were selected by Joanne Crawford who works full-time in the metaphysical realm while continuing her spiritual training. She is also a Reiki practitioner certified in crystal healing.
"I found through suffering the loss of two children and experiencing two divorces that life can feel as if you're stuck in quicksand while the world goes on around you. Through using different tools and practices – that I'm now ready to share – I began to rebuild my life and heal myself from within. It's my hope that with these boxes people can begin to take steps into the discovery of their own self-healing," Joanne said of the boxes available through Cratejoy.
The mala beads grabbed my attention first. They are a tool to count chants or mantras. Starting with the largest bead, called the Buddha Bead, you repeat your phrase for each of the one hundred and eight beads. Buddhist tradition calls for using the same chant for a minimum of twenty-one days. Suggestions for chants and other ways to use the beads are presented on the sheet accompanying the box.
I love wooden boxes of any size, so the small one with a celestial design was the next item I reached for. It contained two amethyst stones that work with the crown chakra and calm thoughts. Useful when stressed, it may also assist with happiness, soothing fear, dreaming, addiction, love, and more. Known as the "stone of peace," placing it under your pillow at night can help with insomnia and nightmares.
The white organza bag covered with silver stars held a healing bath kit. Inside were enough salts for two baths, two lavender colored candles, and a candle holder. A card gives instructions for a spell to assist in healing ailments and prevention of physical, mental or spiritual illness. The kit can also be used as a foot soak.
An oval iron smudge pot on three legs comes with a bundle of sage and palo santo that can be burned together or individually. Both are powerful energy cleansers. A tiny sprig of lavender is tucked into the bundle. Three incense sticks are able to fit in the small insert that sits at the bottom of the pot.
The biggest surprise was the Reiki-infused chakra pendulum necklace inside the box. Made of red jasper, carnelian, citrine, green aventurine, blue lace agate, sodalite, amethyst, and clear quartz, it will balance, align, and heal chakras when worn. It can also be used as a pendulum. Looking a bit like a colorful set of rosary beads, it's already around my neck. I intend to program it for healing both by wearing and when consulting the pendulum on health issues. To cleanse it, a sodalite stick is included in the kit.
Considering necklace retails for more than the cost of the box, the Legion of Lightworkers' First Metaphysical Monthly Mystery Subscription Box is definitely Worth the Witch!
This box sells for $42. For more information, CLICK HERE.
***
About the Author:
Lynn Woike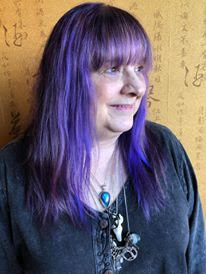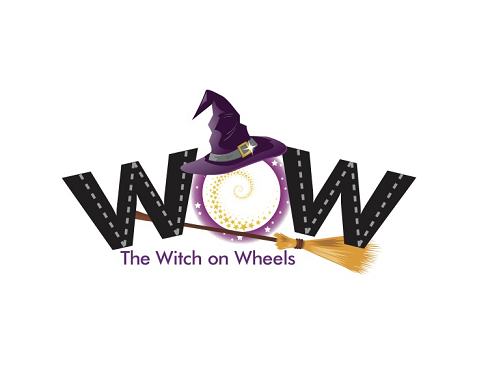 All my life I have known magic was real. As a child, I played with the fae, established relationships with trees and "just knew things." In my maiden years I discovered witchcraft and dabbled in the black-candles-and-cemeteries-at-midnight-on-a-fullmoon magick just enough to realize I did not understand its power. I went on to explore many practices including Zen, astrology, color therapy, native traditions, tarot, herbs, candle magic, gems, and, as I moved into my mother years, Buddhism, the Kabbalah and Reiki. The first man I dated after my divorce was a witch who reintroduced me to the Craft, this time by way of the Goddess. For 11 years I was in a coven, but with retirement, I have returned to an eclectic solitary practice. When accepting the mantle of crone, I pledged to serve and teach. This is what I do from my skoolie – a 30-year-old school bus converted into a tiny house on wheels that I am driving around the country, following 72-degree weather, emerging myself into nature, and sharing magic with those I meet. Find me at thewitchonwheels.com, Facebook and Instagram.