Bit O'Magick Boxes

: Luna-Magick
Inside a very unassuming box are flaps enhanced with hand-drawn messages. Behind them was an assortment of herbs and a timely ritual – in this case, the full moon.
They were selected by Mike Sexton who puts a bit of magick in every box. Hailing from Germany, for more than 20 years he has blended many different paths including ancient Egyptian, Celtic, and Norse to form his own practice. He sticks to his German roots.
His business began with art and moved to graphic design. His Wiccan business began with a plushy owl poppet infused with magick. Soon he was doing custom work. Followers on his multiple pagan Facebook groups prodded him to write, resulting in two books: "On Your Wiccan Way" for beginners and "On Your Magickal Way" for more advanced practitioners.
Offering what other pagan subscription boxes didn't Mike said was his reason for making Bit O'Magick Boxes. As the artwork on the box illustrated, personal touches replace commercialism, and goods replace flash, keeping down the price. He customizes boxes by inquiring if subscribers have allergies or dislike a particular scent. There is a choice of rituals, and birthdays are noted with an additional gift.
The box I got in December had plastic baggies of various sizes filed with herbs and stones, each labeled with a homemade label attached with double-sided tape. The large photo above shows the contents of the box and a bit of the information found on the accompanying material.
The original ritual recognized the year's accomplishments, the intentions that were never carried out, and planning for the coming year "so you use your talents for things you truly care about and accomplish all you want to." Another sheet gave directions for making a Yule log from a toilet paper tube.
While monthly boxes typically contain herbs and crystals corresponding to the ritual or that month's moons or deity, the items in this box were not required for the ritual and did not seem to have a central theme. The three herbs, however, deserve space on a pagan's shelf, and were already on mine. Not so with the two stones that I look forward to working with. And who would say no to another sage bundle? The ritual – with its evaluations and planning – is appropriate for this time of year.
Worth the Witch?
The box cost $34. I estimate the contents of the bags to be $15. If you add shipping and handling, and the value of the ritual, I didn't feel you get your money's worth.
Mike explained that he does not buy his supplies wholesale and many have increased in price at least in part because of the pandemic, plus the amount of time he spends "researching the items I place in each box is quite substantial and has to be figured into the prices."
Bit O'Magick has a selection from which to choose. The Wicca boxes (large, $42; small, $29) are shipped out the first week of the month. The Luna-Magick boxes ($34) ship out about 10 days before that month's full moon. Pampered self-care witchy boxes ($21-$55) ship out around the 12th of the month. The crystal packages ($8-$63) ship out around 15-20th of the Month. The children's witch boxes ($29) are shipped out around the 7th of the month. 
Visit Cratejoy to find Bit O'Magick.
***
About the Author:
Lynn Woike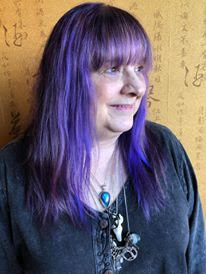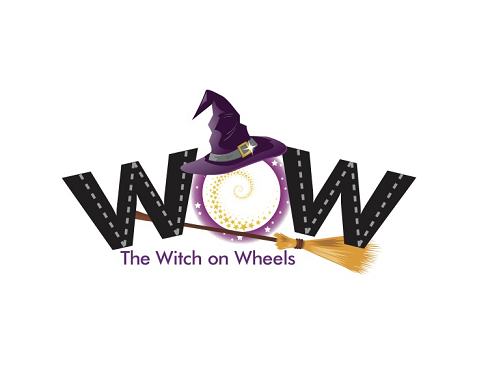 All my life I have known magic was real. As a child, I played with the fae, established relationships with trees and "just knew things." In my maiden years I discovered witchcraft and dabbled in the black-candles-and-cemeteries-at-midnight-on-a-fullmoon magick just enough to realize I did not understand its power. I went on to explore many practices including Zen, astrology, color therapy, native traditions, tarot, herbs, candle magic, gems, and, as I moved into my mother years, Buddhism, the Kabbalah and Reiki. The first man I dated after my divorce was a witch who reintroduced me to the Craft, this time by way of the Goddess. For 11 years I was in a coven, but with retirement, I have returned to an eclectic solitary practice. When accepting the mantle of crone, I pledged to serve and teach. This is what I do from my skoolie – a 30-year-old school bus converted into a tiny house on wheels that I am driving around the country, following 72-degree weather, emerging myself into nature, and sharing magic with those I meet. Find me at thewitchonwheels.com, Facebook and Instagram.