Book Review – The Goddess Book: A Celebration of Witches, Queens, Healers, and Crones by Nancy Blair (Author) and Thalia Took (Illustrator)
Book

R

eview
The Goddess Book
A Celebration of Witches,
Queens, Healers, and Crones
by

Nancy Blair (Author)
and Thalia Took (Illustrator)
Publisher: Hampton Roads Publishing
240 Pages
Publication Date: 4/08/2021
This collection of fifty-two goddesses draws from many cultures and includes queens, witches, heroines, healers, courageous daughters, and cranky crones. They are grouped by the season their energies are most potent. Each is formatted across four pages: one with a brief description of the goddess, a full-page illustration, suggestions and meditations for getting in touch with Her, and an affirmation.
The goddess-inspired meditations celebrate the divine feminine and challenge readers to create simple, meaningful, heart-nourishing rituals. As the wheel of the year turns, you can turn to a new goddess each week, incorporating Her and Her wisdom as you create the life you desire.
Short and concise, readers will find nothing intimidating about working with unfamiliar deities such as Ungnyeo and Amaterasu, or celebrating the more well-known ones including Isis and Freya. Thalia Took's bold, colorful illustrations capture their essence.
A perfect bedside book, readers will find compassion, courage, strength, and joy as they are guided to recognize the goddess within themselves.
About Author Nancy Blair and Illustrator Thalia Took:
Nancy Blair is an artist and published author. She received a BFA from Alfred University in New York and an MFA from Rutgers University, Mason Gross School of the Arts in New Jersey. Her work has been commissioned by the Museum of Fine Arts, Boston, and others. The notable spiritual teachers with whom she's worked include Jean Houston, Margot Adler, Joan Halifax, Vicki Noble, Starhawk, Susun Weed, and Merlin Stone. She is the author of "Amulets of the Goddess: Oracle of Ancient Wisdom."
Thalia Took is a visionary artist who specializes in representations of goddesses. Her life's goal is to paint every one. Her work can be found on her site.

The Goddess Book: A Celebration of Witches, Queens, Healers, and Crones on Amazon
***
About the Author:
Lynn Woike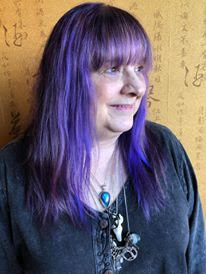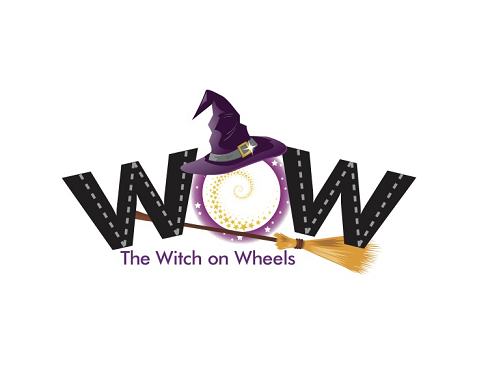 All my life I have known magic was real. As a child, I played with the fae, established relationships with trees and "just knew things." In my maiden years I discovered witchcraft and dabbled in the black-candles-and-cemeteries-at-midnight-on-a-fullmoon magick just enough to realize I did not understand its power. I went on to explore many practices including Zen, astrology, color therapy, native traditions, tarot, herbs, candle magic, gems, and, as I moved into my mother years, Buddhism, the Kabbalah and Reiki. The first man I dated after my divorce was a witch who reintroduced me to the Craft, this time by way of the Goddess. For 11 years I was in a coven, but with retirement, I have returned to an eclectic solitary practice. When accepting the mantle of crone, I pledged to serve and teach. This is what I do from my skoolie – a 30-year-old school bus converted into a tiny house on wheels that I am driving around the country, following 72-degree weather, emerging myself into nature, and sharing magic with those I meet. Find me at thewitchonwheels.com, Facebook and Instagram.