Book Review – How to Lead a Badass Business From Your Heart: The Permission You've Been Waiting for to Birth Your Vision and Spread Your Glitter in the World by Makenzie Marzluff
Book Review
How to Lead a Badass Business From Your Heart
The Permission You've Been Waiting for to Birth
Your Vision and Spread Your Glitter in the World
by

Makenzie Marzluff
Publisher: Changemaker Books
224 Pages
P

ublication Date: November 1, 2020
Makenzie Marzluff's advice to play big and let your heart lead you is a blueprint for not only building a badass business, but for making any vision a reality.
"How to Lead a Badass Business from the Heart" encourages dreamers, visionaries, and light-workers to heal the planet through their creations.
Approaching business from a spiritual perspective requires breaking from the old paradigm, avoiding decisions made from a place of fear, and not forcing anything – just letting it unfold naturally day by day. Readers are assured they don't need a masters degree in business, they just need to master following their intuition.
Chapters cover such topics as abundance, conscious capital-raising, staying calm, hiring, marketing, sales, and legal issues. Some chapters end with questions she is frequently asked and their answers.
The book primarily focusing on the difficult startup phase "where you are thrown into the trenches. Where you are taught what true surrender means. Where you are confronted with every ounce of self-doubt, lack mentality, and ancestral wounding that keeps you from living your true vision and soul's calling," Makenzie states.
In two years, she went from living in a van and starting companies with her credit cards to running a multi-million dollar business – all by following to her intuition.
She shares spiritual experiences and insights from beginning such entities as a vegan, gluten-free dessert company and a not-for-profit organization that sources native strains of cacao from Peru and makes a ceremonial-grade cacao product while protecting the endangered strains native to Peru and Guatemala.
It doesn't so much matter what you do, but how you go about doing it. When approached with delight, calm, and gratitude, guided by spirit, you can fulfill your unique purpose for this lifetime. And when you follow your higher calling, prosperity follows.
"There is so much abundance available to us that we can literally all win. There are endless amounts of customers, creativity, bliss, joy, celebration, delight and resources," Makenzie states.
"You chose to be of service in such a powerful way in this lifetime, and therefore you can trust that everything is always working out for you and your entity."
This book found me retired and recovering from surgery, unsure of my priorities and where I wanted to channel my energies. Words, sentences and whole passages are highlighting in nearly every chapter – sometimes affirming steps I have already taken, sometimes reminding me to breathe and surrender. Other passages inspire me to dream bigger, deal with anxiety, get out of my own way, and consider ways to market what I have to offer.
Spiritual entrepreneurs can forget everything taught in traditional business school. This book will explain how to create a successful heart-centered enterprise … because you deserve it … and the world needs it.
Makenzie Marzluff is the founder of DELIGHTED BY Desserts (home of the original DESSERT HUMMUS!) and co-founder of both KAKAO Ceremonial Drinking Chocolate and REQUESTBAR. She merges spirituality with grounded leadership and is interested in leaving a legacy of love on this planet for future generations. Makenzie lives in Maui, with her beloved, Michael, and cat, Mo. To learn more about Makenzie and Michael and their businesses, visit www.makenziemarzluff.com.
How to Lead a Badass Business From Your Heart: The Permission You've Been Waiting For To Birth Your Vision And Spread Your Glitter In The World on Amazon
***
About the Author:
Lynn Woike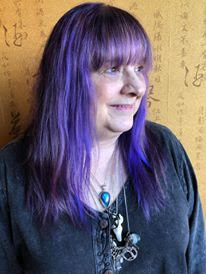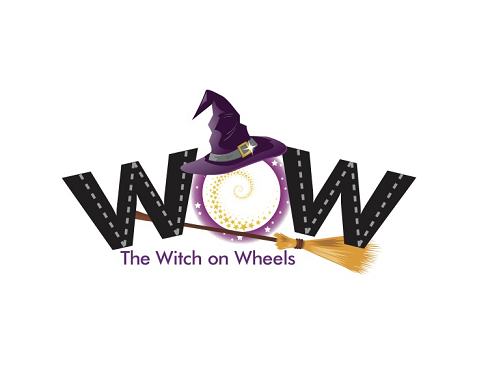 All my life I have known magic was real. As a child, I played with the fae, established relationships with trees and "just knew things." In my maiden years I discovered witchcraft and dabbled in the black-candles-and-cemeteries-at-midnight-on-a-fullmoon magick just enough to realize I did not understand its power. I went on to explore many practices including Zen, astrology, color therapy, native traditions, tarot, herbs, candle magic, gems, and, as I moved into my mother years, Buddhism, the Kabbalah and Reiki. The first man I dated after my divorce was a witch who reintroduced me to the Craft, this time by way of the Goddess. For 11 years I was in a coven, but with retirement, I have returned to an eclectic solitary practice. When accepting the mantle of crone, I pledged to serve and teach. This is what I do from my skoolie – a 30-year-old school bus converted into a tiny house on wheels that I am driving around the country, following 72-degree weather, emerging myself into nature, and sharing magic with those I meet. Find me at thewitchonwheels.com, Facebook and Instagram.