WitchCrafting: Crafts for Witches
Witch

Craft

ing: Crafts

for Witches – Knitting with Intention
Merry meet.
Knitting, crocheting, weaving, sewing – and any other craft or action – can be made magickal with intention. Additions are nice, but optional.
My soul sister, Debby Bailey, modified this $3 gnome pattern (This site has some neat crochet gnomes) to knit witches for friends on the path. She also makes them to sell and takes special orders. Each one is made with joy because of her desire to spread it.
"I've always enjoyed using my hands and my mind/spirit in conjunction: classical piano, massage therapy, knitting. The energy just flows."
These four are made to resemble their new owners: a crone with long gray hair, a "wicked" witch, a gay witch, and a wizard.
While embellishments have included brooms, flowers, and scarves, they could also be embellished with pentacles, gemstone beads, and other finds. Adding corresponding magickal herbs, essential oils, and crystals would also magnify the power of the intention.
Merry part. And merry meet again.
***
About the Author:
Lynn Woike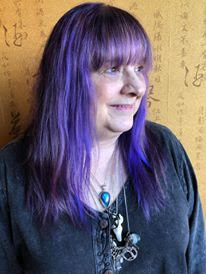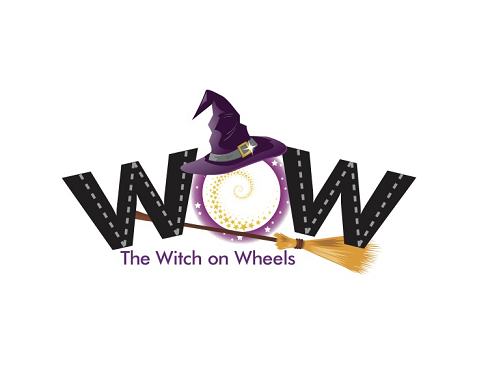 All my life I have known magic was real. As a child, I played with the fae, established relationships with trees and "just knew things." In my maiden years I discovered witchcraft and dabbled in the black-candles-and-cemeteries-at-midnight-on-a-fullmoon magick just enough to realize I did not understand its power. I went on to explore many practices including Zen, astrology, color therapy, native traditions, tarot, herbs, candle magic, gems, and, as I moved into my mother years, Buddhism, the Kabbalah and Reiki. The first man I dated after my divorce was a witch who reintroduced me to the Craft, this time by way of the Goddess. For 11 years I was in a coven, but with retirement, I have returned to an eclectic solitary practice. When accepting the mantle of crone, I pledged to serve and teach. This is what I do from my skoolie – a 30-year-old school bus converted into a tiny house on wheels that I am driving around the country, following 72-degree weather, emerging myself into nature, and sharing magic with those I meet. Find me at thewitchonwheels.com, Facebook and Instagram.