Book Review – Hello, Goodbye: 75 Rituals for Times of Loss, Celebration, and Change by Day Schildkret
Book Review
Hello, Goodbye
75 Rituals for Times of Loss,
Celebration, and Change
by Day Schildkret
Publisher: Simon & Schuster
208 Pages
Publication Date: March 1, 2022
Events shape our lives, stirring up emotions, bringing transitions, and forcing changes. These moments — a birth, health crisis, marriage, job transfer, the loss of a pet, leaving for college — tend to get lost amid routinely busy days with their unending demands.
Day Schildkret, artist and author behind the Morning Altars movement, believes we need ritual to observe, sanctify, and make sense of these transitions. Being mindful of them, being willing to honor these times with purpose and meaning, provides a sense of stability and reminds us there is always something we can do, say, make, or thank to acknowledge these life events.
Drawing from his Jewish heritage, wisdom, experiences, and hundreds interviews, Schildkret offers instructions for seventy-five rituals to mark thirty-six of life's thresholds. Often introduced with a story or other information, the second part offers a customizable ritual, ending with a list of questions for introspection.
"Hello, Goodbye" offers ways to stop and mark each of these moments special and sacred. There are morning and evening rituals, seasonal rituals, rituals for times of crisis and for stages of life, and rituals that are celebrations and expressions of grief. They can be done by anyone, alone or with others, for they are not religious or difficult, and they can be modified as needed.
For instance, a ritual for a miscarriage calls for gathering together objects that symbolize what was loved and lost from the pregnancy, and burying the bundle; a divorce ritual acts to "undo" the ancient Celtic hand-fasting by unbinding the couple — both before witnesses. After receiving a diagnosis, one ritual suggests spreading a blanket outside, lying down, looking up at the sky and repeating affirmations while another works with three bouquets of roses to draw out the anger and grief.
From morning to night, from spring to winter, and from birth to death, there are rituals that will help denote events that are not routine.
I highly recommend this book. It will help elevate the moments society tends to ignore, giving them meaning and significance, and urging readers to slow down, process what has happened, and tend to its memory. Big or small, an ending or a beginning, we are more grounded when we remember to remember.
Day Schildkret describes himself as "a queer, Jewish cis man." In addition to speaking from his experience, he held hour-long conversations with two hundred people willing to share a moment in their life that forever changed them. He is the author of "Morning Altars: A 7-Step Practice to Nourish Your Spirit through Nature, Art and Ritual."
Hello, Goodbye: 75 Rituals for Times of Loss, Celebration, and Change on Amazon
**
About the Author:
Lynn Woike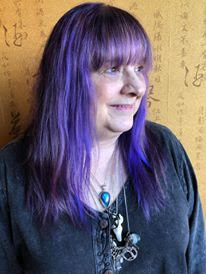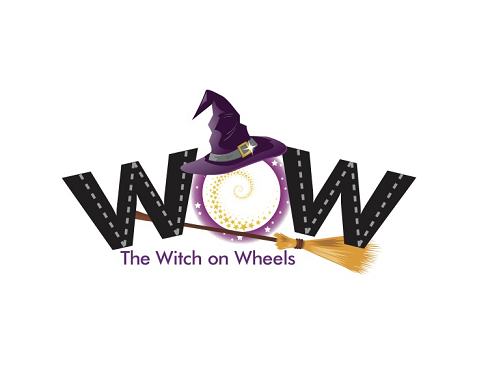 All my life I have known magic was real. As a child, I played with the fae, established relationships with trees and "just knew things." In my maiden years I discovered witchcraft and dabbled in the black-candles-and-cemeteries-at-midnight-on-a-fullmoon magick just enough to realize I did not understand its power. I went on to explore many practices including Zen, astrology, color therapy, native traditions, tarot, herbs, candle magic, gems, and, as I moved into my mother years, Buddhism, the Kabbalah and Reiki. The first man I dated after my divorce was a witch who reintroduced me to the Craft, this time by way of the Goddess. For 11 years I was in a coven, but with retirement, I have returned to an eclectic solitary practice. When accepting the mantle of crone, I pledged to serve and teach. This is what I do from my skoolie – a 30-year-old school bus converted into a tiny house on wheels that I am driving around the country, following 72-degree weather, emerging myself into nature, and sharing magic with those I meet. Find me at thewitchonwheels.com, Facebook and Instagram.