Book Review – The Way of Abundance and Joy: The Shamanic Teachings of don Alberto Taxo by Shirley Blancke
Book Review
The Way of Abundance and Joy: The Shamanic Teachings of don Alberto Taxo
by Shirley Blancke
Publisher: Destiny Books
Publication Date: February 15, 2022
272 pages
Sharing ancient Andean shamanic wisdom and practices with people in the United States for more than 20 years, don Alberto Taxo explains, "So those who have the qualities of the power of the Eagle need to develop a bit more the power of the Condor: perception, intuition, feeling, flowing. And those who have developed Condor power a lot and lack the Eagle power need to cultivate qualities of logic."
Recognized as a master yachak (a shaman of the elements), don Alberto is a celebrated spiritual elder, shaman, and healer of the pre-Inca Atik people from the Andes Mountains in Ecuador. He gave permission for "The Way of Abundance and Joy" to be written about his teachings, that he may bring the Condor's gifts to more people in the lands of the Eagle.
Part one of the book describes his upbringing in a family of yachaks, his initiation, and role of shaman for his community. Part two contains his teachings, including forming habits to connect with the elements, learning plant healing, life lessons drawn from nature, and resolving conflict. He offers simple rituals such as preparing and eating food with conscious minds and grateful hearts, giving an offering to the waterfall, and feeling the power of air by paying attention to our breath. Simple, not complicated, ostentatious or sophisticated, but ordinary actions turned ceremonial, forming a relationship with nature that can have magical effects.
Walking around armed and brave is not what it takes to be a true warrior; it takes knowing your greatest weapon is love.
The third section of "The Way" is a collection of reflections and essays from don Alberto's students and others who have worked with him, showing how he influenced their lives and awakened them to living the Abundant Life — the way the indigenous of the Andes live. The practice requires being aware of your surroundings, living in the moment, and knowing you are connected to what surrounds you.
I practice some of the simple approaches mentioned — connecting the elements, making eating a sacred act, and walking barefoot, to name a few — and can assure you they do bring joy and abundance. I always have difficulty reading books using terms in a foreign language, even though they are defined, so I found myself skimming sometimes, but it was worth the read because it reinforced the importance of connecting to everything, and opened my mind to new ways of thinking. One example was to not judge or shun those we think of as negative people, for they are part of the recycling of energy; they provide a cleansing function for others and purifying things by attracting the negative energy.
About the author:
Shirley Blancke is an archaeologist and anthropologist, who for 40 years has been reconstructing the 10,000-year-old Native history of Concord, Massachusetts, where she resides. She has learned traditional sacred dance from Hawaiian kahunas, and hosted ceremonies for an Oglala Lakota medicine man. She studied shamanic traditions with Hank Wesselman for 10 years and has worked with Ecuadorian yachak don Alberto Taxo for seven years.
The Way of Abundance & Joy: The Shamanic Teachings of don Alberto Taxo on Amazon
**
About the Author:
Lynn Woike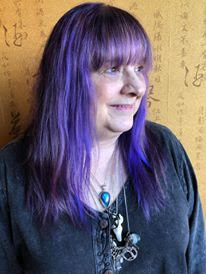 thewitchonwheels.com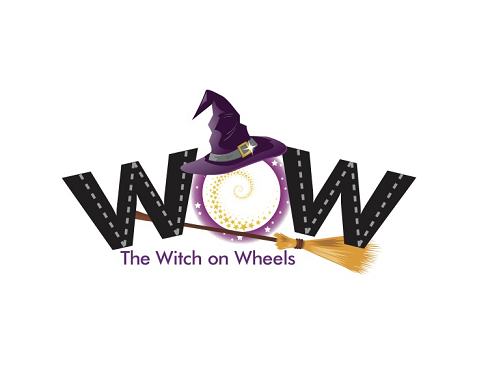 All my life I have known magic was real. As a child, I played with the fae, established relationships with trees and "just knew things." In my maiden years I discovered witchcraft and dabbled in the black-candles-and-cemeteries-at-midnight-on-a-fullmoon magick just enough to realize I did not understand its power. I went on to explore many practices including Zen, astrology, color therapy, native traditions, tarot, herbs, candle magic, gems, and, as I moved into my mother years, Buddhism, the Kabbalah and Reiki. The first man I dated after my divorce was a witch who reintroduced me to the Craft, this time by way of the Goddess. For 11 years I was in a coven, but with retirement, I have returned to an eclectic solitary practice. When accepting the mantle of crone, I pledged to serve and teach. This is what I do from my skoolie – a 30-year-old school bus converted into a tiny house on wheels that I am driving around the country, following 72-degree weather, emerging myself into nature, and sharing magic with those I meet. Find me at thewitchonwheels.com, Facebook and Instagram.