WitchCrafting: Crafts for Witches
Magickal Eye Pillow
Merry meet.
I have used eye pillows filled with rice, sand, microbeads, beans, or flaxseeds for decades. Its gentle pressure signals the brain to relax, while also blocking out sleep-disturbing light. They have been found to ease stress and anxiety, promote better sleep, and provide relief from tension headaches and migraines. It wasn't until recently I thought to make it magickal. When a corner of my favorite eye pillow opened, I took it as a sign I didn't have to start from scratch and use the fabric I had cut out and put somewhere months earlier.
Pouring out the contents, I washed the cover. Then I did some research and gathered up a number of herbs, small crystals, and essential oils that assist with sleep. I added everything on the lists below I had on hand to the eye pillowcase, along with the rice, and stitched up again.
To make one for yourself, these are items you can use to encourage relaxation, calmness, and sleep.
Gems: amethyst, blue lace agate, hematite, lepidolite, smoky quartz, rose quartz
Botanicals: catnip, chamomile, lavender, mugwort, spearmint or peppermint, rosemary, thyme, valerian, vervain
The essential oils I used were lavender and rosemary.
The best colors for sleep are considered to be blue, green, and purple. Luckily, my eye pillow is a purple and blue print.
If eye pillows are not for you, you can still get help for sleep by putting ingredients in a mojo bag to place under your pillow.
Merry part. And merry meet again.
**
About the Author:
Lynn Woike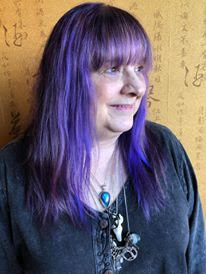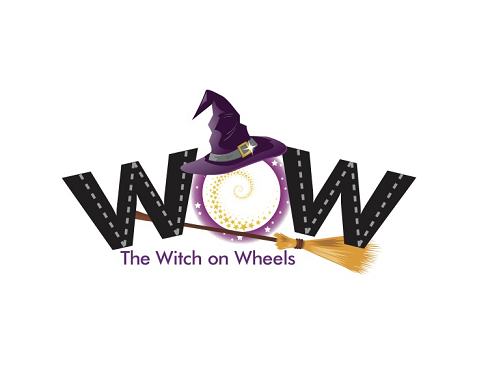 All my life I have known magic was real. As a child, I played with the fae, established relationships with trees and "just knew things." In my maiden years I discovered witchcraft and dabbled in the black-candles-and-cemeteries-at-midnight-on-a-fullmoon magick just enough to realize I did not understand its power. I went on to explore many practices including Zen, astrology, color therapy, native traditions, tarot, herbs, candle magic, gems, and, as I moved into my mother years, Buddhism, the Kabbalah and Reiki. The first man I dated after my divorce was a witch who reintroduced me to the Craft, this time by way of the Goddess. For 11 years I was in a coven, but with retirement, I have returned to an eclectic solitary practice. When accepting the mantle of crone, I pledged to serve and teach. This is what I do from my skoolie – a 30-year-old school bus converted into a tiny house on wheels that I am driving around the country, following 72-degree weather, emerging myself into nature, and sharing magic with those I meet. Find me at thewitchonwheels.com, Facebook and Instagram.