Book Review – The Witchy Homestead: Spells Rituals and Remedies for Creating Magic at Home by Nikki Van De Car
Book Review
The Witchy Homestead
Spells Rituals and Remedies
for Creating Magic at Home
by Nikki Van De Car
Publisher: Running Press Adult
144 Pages
Publication Date: August 17, 2021
I'm always on the lookout for books focused on everyday magic that makes home and family life easier and, perhaps, that little bit more wonderful. This one is so eye-catching with its promise of spells, rituals, and remedies for creating magic at home. Yes please!
The book is handily split into three sections: Enchanting Your Food, Enchanting Your Health, and Enchanting Your Home. I love the idea of enchantment as an everyday practice to weave into all aspects of life. Each of these parts is further split into segments, for example, Enchanting Your Health covers body, facial, and hair care; dealing with colds; pain relief and sleep. The last point there is of particular interest to me as I have suffered with varying levels of insomnia my whole life.
The intro talks about our current state of disconnection from the Earth, but how witchcraft is about creating and living that connection; something I think we can all relate to. I should mention at this point that this book has some absolutely glorious illustrations by Zoe Ingram. Bold colours, flourishing plants, plus sections of everyday life illustrated simply but with such magic and gusto. Absolutely delightful.
Enchanting Your Food starts with Growing Your Own – an important part of my own practice. Even when my executive function is at its lowest ebb, I have herbs such as rosemary or lovage and fruits like blackberries close to hand. Nikki writes about organic gardening, soil quality, and even one of my favourite topics: composting. I was also delighted to see a boundary spell included which is something I do myself but without the crystals the writer recommends. I don't personally advocate for the use of loads of crystals in any practice, as the impact on the Earth of mining them can be dire – plus there are a ton of labour issues. However, there are ways to ethically source your crystals and don't get me wrong, I do love them! So, I'm not anti-crystal per se… just please be wary when buying crystals that your method of connecting to the Earth isn't indirectly helping to destroy it.
In this section there is also plenty of useful information about herbs, fruit, and veg; wild crafting; even elemental meditation.
The Health section is a wonderful combination of recipes, crystal associations and meanings, and the use of the garden as a natural or complementary medicine cabinet. Enchanting Your Home, the final section, captures my heart immediately with its concept of bringing the outside inside. I love my indoor plants and I'm absolutely on board with them being an integral part of a magical house.
My Recommendation
All in all, this is a wonderful book, packed with information that flows well making it so easy to read cover to cover, but also excellent to dip into as needed. For example, I flicked straight to the "Sleep" section and was immediately fascinated by the 2am tincture – something I'll definitely be having a go at for myself. The whole volume is beautifully presented and accessible to anyone, regardless of their particular path. It's a brilliant primer for anybody new to magic or witchcraft, but a wonderful reminder for even the most experience witch that there are so many genuinely simple yet oh so effective ways to bring magic into the Homestead day, after day.
---
Nikki Van De Car describes herself as a "woman in search of magic". She finds this in knitting and spinning, walking in the woods, laughing with her loved ones or dancing in the rain. She loves the idea of being able to return to old ways, such as working with our hands in different ways, and finding joy, peace and comfort in our own creativity and intuition. Nikki is on Instagram and updates can be found on her website.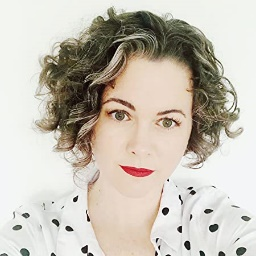 Zoe Ingram is a prolific illustrator with a number of books out including guides to painting. Zoë takes inspiration from places she visits and where she has lived, but also from everyday things, nature, and cake!
The Witchy Homestead on Amazon
**
About the Author:
Mabh Savage is a Pagan author, poet and musician, as well as a freelance journalist and content creator. She's a nature-based witch, obsessed with Irish and British Paganism and Folklore, plus she's a massive plant nerd. She's also a long-time Hekate devotee and a newbie Lokean. She works extensively with the UK Pagan Federation, including editing their bi-annual children's magazine. Mabh is a passionate environmentalist and an advocate for inclusiveness and positive social transformation.
Mabh is the author of A Modern Celt: Seeking the Ancestors,  Pagan Portals – Celtic Witchcraft: Modern Witchcraft Meets Celtic Ways, and most recently, Practically Pagan: An Alternative Guide to Planet Friendly Living. Search "Mabh Savage" on Spotify and @Mabherick on all socials.