Book Review – Rituals for Life: A Guide to Creating Meaningful Rituals Inspired by Nature by Isla Macleod
Book

R

eview
Rituals for Life:
A Guide to Creating Meaningful
Rituals Inspired by Nature
by Isla Macleod
Publisher: Laurence King Publishing
192 pages
Release Date

: November 29, 2022
I strongly believe in the power of rituals, which play an important role in my spiritual practice, so I was excited to review Isla Macleod's book, "Rituals for Life: A guide to creating meaningful rituals inspired by nature." It makes a wonderful manual for beginners because it goes into depth explaining the their purpose and potential, their gifts, essential components, how to prepare for them, and instructions for creating twenty rituals plus suggestions for variations. With its many ideas, the book is also fitting for seasoned practitioners.
"In this book, ritual refers to intentional, symbolic actions that create balance and connection – within ourselves, with the Earth community, the powerful rhythms of the Cosmos and the invisible dimensions of spirit," Macleod writes. Rituals include such common celebrations and ceremonies as birthdays, weddings, graduations, seasonal festivals, sporting events, and funerals; and not-so-common rites to restore health and balance, working with ancestors who have crossed over, and honoring the spirit of place.
In the second of the book's three parts are steps to prepare for a ritual, and how to perform them with intention, creativity, gratitude, and kindness – all inspired by the Wheel of the Year, moon phases, life transitions, and the elements: earth, air, fire, and water.
Readers are offered encouragement and inspiration, and provided with information and a framework to plug it into – for both solitary and group rituals. I appreciated that honoring times of transition with ritual was presented as a way to assimilate changes, and that indigenous wisdom was included.
I especially like how the guide is arranged by seasons, connecting to the natural energies impacting our lives throughout the year. Macleod lists each season's characteristics, colors, botanical allies, power animals, and symbols, which I found to be a helpful refresher. Along with a narrative that elaborates on the essence of each season, ways to attune to its energies, and simple daily rituals, Macleod presents detailed instructions for five longer rituals. For instance, spring is ripe with new beginnings and rituals include blessing a new home and empowering a woman through a significant transition. Gratitude and grieving loss are autumn rituals. Rituals in that chapter include cutting ties when a relationship ends and nourishing your roots by feeding your ancestors.
Throughout the book are illustrations by Luisa Rivera that add beauty and richness.
Reading this book has validated for me the importance of honoring times of transition. It has given me a dose of wonder, and shown me again and again the sacredness of what can easily be overlooked. I highly recommend "Rituals for Life" to those seeking to live more intentionally and in harmony with nature, as well as those desiring more awareness, meaning, and connection in daily life.
Two pages at the end list recommended books, services, and sources for tools and music for readers to expand their resources.
As of our January 19 deadline, all the eight people who rated the book on Amazon gave it a five out of five.
About the Author:
Isla Macleod is a ritual designer with over a decade of practical experience, drawing inspiration from nature and indigenous traditions. As a trained shamanic healer and celebrant, she is particularly interested in crafting,
herbalism, music, and ecology. She has supported people in transition with ceremony, and holds a variety of crafting workshops, seasonal celebrations, online courses, pilgrimages, and retreats. She lives in the vales of Somerset in south west England with her son, Wren. Connect with her at islamacleod.com or www.instagram.com/islajmacleod/
Rituals for Life: A Guide to Creating Meaningful Rituals Inspired by Nature on Amazon
**
About the Author:
Lynn Woike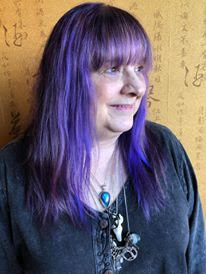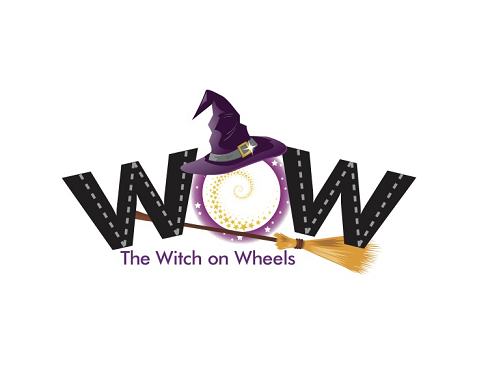 All my life I have known magic was real. As a child, I played with the fae, established relationships with trees and "just knew things." In my maiden years I discovered witchcraft and dabbled in the black-candles-and-cemeteries-at-midnight-on-a-fullmoon magick just enough to realize I did not understand its power. I went on to explore many practices including Zen, astrology, color therapy, native traditions, tarot, herbs, candle magic, gems, and, as I moved into my mother years, Buddhism, the Kabbalah and Reiki. The first man I dated after my divorce was a witch who reintroduced me to the Craft, this time by way of the Goddess. For 11 years I was in a coven, but with retirement, I have returned to an eclectic solitary practice. When accepting the mantle of crone, I pledged to serve and teach. This is what I do from my skoolie – a 30-year-old school bus converted into a tiny house on wheels that I am driving around the country, following 72-degree weather, emerging myself into nature, and sharing magic with those I meet. Find me at thewitchonwheels.com, Facebook and Instagram.