Jennifer Wright January, 2016
       Welcome!!
_______________________________________________________________
In This Issue…
We have a great surprise for our readers!!!  Columnist  and Author of Finding the Pagan Way Patrick W Kavanagh is offering our readers only his new book FREE for this month Only!
You can read a review of the book, find a link to purchase the book, and find the coupon code to purchase it for FREE for the month of January in Finding Your Own Way: Book Review & Free Book Offer.
We have a great Interview with George Nicholas of Cernunnos Rising.
Learn All about Isis in Our Goddess Column She who is All – The Goddess of Ten Thousand Names.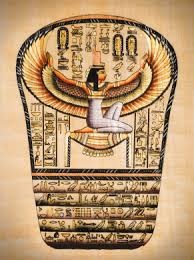 And ever wonder what Stones would be especially helpful for Men?  Well have a peek in Stones Corner this month and read up on some good Healing Crystals for Men.
_______________________________________________________________