Uncategorized
Book Review – The Tradition of Household Spirits: Ancestral Lore and Practices by Claude Lecouteux, translated by Jon E. Graham
Book Review
"The Tradition of Household Spirits: Ancestral Lore and Practices"
by Claude Lecouteux, translated by Jon E. Graham
Published by Inner Traditions
English translation copyright 2013
Pages: 228
"A house is much more than a building. It is a microcosm, a living being with both a body and a soul. It speaks, even if its language is only creaking and cracking noises for the profane," Claude Lecouteux writes in the introduction to "The Tradition of Household Spirits: Ancestral Lore and Practices."
"It speaks, even if its language is only creaking and cracking noises for the profane. Its wailings are evidence of an attack by hostile forces. … The house establishes a bond between itself and its inhabitants," he states.
Uncared for, a house will die.
Expressions in our lexicon echo the importance of this bond: to have a roof over one's head, to take someone out to the woodshed, to be on the threshold of life, to throw something out the window, and if you can't stand the heat, get out of the kitchen.
Many old customs have been mistakenly thought of as superstitions, but Lecouteux traces them back to their origins.
"[F]olk beliefs have extraordinary longevity and barely evolve as long as social and material conditions do not change," he wrote.
For instance, the place a house was built was carefully considered. It took into account the place spirits and signs of good fortune such as where a coin was found, the place animals lay down, or the site where inhabitants had previously lived and had good fortune. Roadsides were typically preferred. The borders of fields were avoided. So were crossroads, sites where a house had burned down, former cemeteries, places where animals had had been killed, anywhere someone had committed suicide or a spot with an unmovable stone, Lecouteux tells us.
In various cultures, permission was required from the earth spirits before a house could be built, salt was used to bless the spot before construction, and work ended if, while placing the first beam, an ax generated a spark.
Everything from the houses's orientation, and the placement of doors and windows to the materials used and the sacrifices made were important to people. When and how they moved in was also dictated by a series of beliefs.
"Every element of a building possesses magic and religious meaning," Lecouteux states at the start of chapter two.
The walls, the gutters, the roof and the corners were all associated with various traditions. There were rites and blessings, customs and ceremonies and taboos connected with every aspect of a home.
(Among the photos in the book is this German house having a timber frame with a man pattern and a cross.)
Entering a home is done by crossing a threshold, which can be considered a rite of passage. What must not leave by the door, but rather passed out a window were also closely followed – all so as not to anger the spirits and bring about misfortune.
Lecouteux describes them all, across time and territories. He shares the stories, prayers, charms, offerings and practices to domestic deities people used to assure happiness and prosperity, and makes the "sad observation" that "house spirits have vanished and with them the souls of our houses have fled, never to return."
(Fairy loaves and fossilized sea urchins were traditionally kept on the kitchen windowsill of English homes to ensure magically that there will never be a shortage of bread.)
The French medieval scholar specializes in Europe during the Middle Ages, covering many esoteric subjects in his more than 15 books. He researches using source texts in the several languages he knows. That way, he explained in an interview in 2016 with Ben & Sol, he can correct assumptions others may have made with extrapolating information.
77 sayings and beliefs are listed in the appendix – including "The spirits are granted the space between the doors, they should therefore never be slammed" and "When a person dies, the windows of a house should be opened so that the soul can leave" – along with footnotes and a bibliography.
He went on to write "Demons and Spirits of the Land: Ancestral Lore and Practices."
Click Images for Amazon Information
***
About the Author: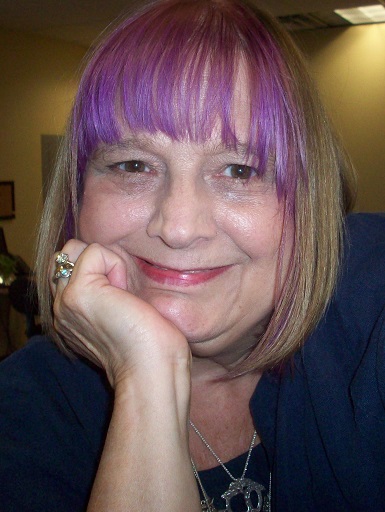 Lynn Woike was 50 – divorced and living on her own for the first time – before she consciously began practicing as a self taught solitary witch. She draws on an eclectic mix of old ways she has studied – from her Sicilian and Germanic heritage to Zen and astrology, the fae, Buddhism, Celtic, the Kabbalah, Norse and Native American – pulling from each as she is guided. She practices yoga, reads Tarot and uses Reiki. From the time she was little, she has loved stories, making her job as the editor of two monthly newspapers seem less than the work it is because of the stories she gets to tell. She lives with her large white cat, Pyewacket, in central Connecticut. You can follow her boards on Pinterest, and write to her at woikelynn at gmail dot com.