Uncategorized
SpellCrafting: Spells & Rituals
Dandelions
Merry meet.
I think the very first spell I ever did involved a dandelion. I can see myself as a young child, picking dandelions with the dried puffy seed ball, making a wish, and blowing them onto the wind. I would watch as they danced on the wind like whimsical little fairies.
Someone later told me if I got all the seeds off with one breath, my wish would come true.
Magic doesn't need to be any more complicated than that. Just as simple as tossing a coin into a wishing well and the first star spell, "Starlight, star bright / First star I see tonight / I wish I may, I wish I might / Have this wish I wish tonight."
As I got older, I came to know how much adults with lawns hated the intense yellow flowers atop long stems, swaying in the breeze, and didn't appreciate my spreading the seeds to make even more weeds. But I saw something special about them as they opened and closed with the light. I saw little suns looking up to the big sun in the sky, later equating it to male God energy. Then, when the plant went to seed, I saw it as the silvery full moon, or feminine energy which I later equated to feminine energy I came to call Goddess. The dandelion illustrated how both male and female vibrations coexist.
As I got older, my wishes turned into dreams, and the abundance seeds floating off meant an abundance of chances that my desires would take root. I also, without really thinking about what I was doing, would blow on them to release what I no longer wanted, giving it back to nature to absorb and transform. It was like blowing a kiss goodbye to something.
Now I see dandelions as containing the elements: the seeds are air, the flowers are the sun, the liquid in the stems as water, and both the green leaves and the moon I associate with north and the earth. Eat them (flowers, leaves, roots) and you will literally be taking the plant's magic into yourself.
This is the perfect time of year to be doing dandelion spells. Where I live, they have burst into full bloom this past week. They're a powerful little plant; their name means "lion's tooth," thanks to their yellow "mane" and their jagged "tooth" shaped leaves.
Look for that first seed head and let it carry your wishes, landing and planting, growing and prospering in the coming summer months.
If you wish, add a chant:
"Dandelion, carry my wishes for me / Grant all that I wish for, so mote it be"
One spell I saw called for picking four seed heads, speaking your wish out loud to each of the four directions and then blowing a dandelion head in each direction, assuring they reach to the whole universe around you. Their proliferation helps in spreading possibilities and success.
You could also blow on the seeds to send a message to someone or someplace.
If you'd like, aim to blow all the seeds off an individual dandelion in one breath as an extra bit of good fortune.
Offering other ways they can be used in magic, Mackenzie Sage Wright wrote in "Lessons in Magical herbalism: Dandelion" for Exemplore April 4, 2018, "Dandelion tea is said to aid psychic visions and astral projection. The steam of the tea can be used to conjure spirits."
Merry part. And merry meet again.
***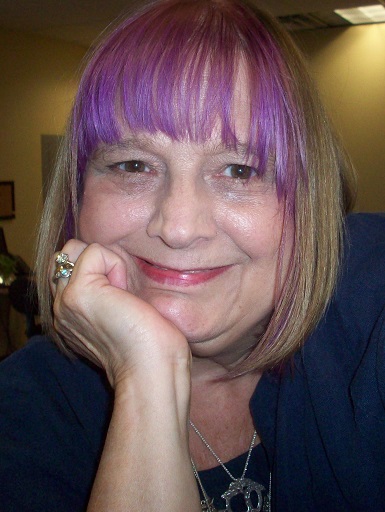 About the Author:
Lynn Woike was 50 – divorced and living on her own for the first time – before she consciously began practicing as a self taught solitary witch. She draws on an eclectic mix of old ways she has studied – from her Sicilian and Germanic heritage to Zen and astrology, the fae, Buddhism, Celtic, the Kabbalah, Norse and Native American – pulling from each as she is guided. She practices yoga, reads Tarot and uses Reiki. From the time she was little, she has loved stories, making her job as the editor of two monthly newspapers seem less than the work it is because of the stories she gets to tell. She lives with her large white cat, Pyewacket, in central Connecticut. You can follow her boards on Pinterest, and write to her at woikelynn at gmail dot com.