Happy New Year!!!
In This Issue, We'd Like to Help You Plan Out Your New Year With Helpful Features. Check Out Our Review of Coloring Book of Shadows Planner for A Magickal 2019 by Ami Cesari.
Wreathing the Wheel Teaches Tarot Journaling for the New Year.
We Review Two New Beautiful Calendars.
And Why Not Start the Year Off Right With a New Column – Book of Shadows: As the Wheel Turns. To Help on Planning Your BOS!
_________________________________________________________________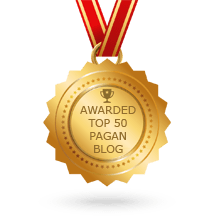 _________________________________________________________________
Facebook, Twitter, Pinterest, Google+ Community, Instagram, & YouTube
It takes as much energy to wish as to plan. -Eleanor Roosevelt