Uncategorized
Book Review – The Modern Witchcraft Spell Book: Your Complete Guide to Crafting and Casting Spells by Skye Alexander
Book Review
The Modern Witchcraft Spell Book
Your Complete Guide to Crafting and Casting Spells
by Skye Alexander
Published by Adams Media
Pages: 301
This first part of this book covers the basics needed to prepare a novice for working the spells in the second part. Skye Alexander starts out by explaining that a spell "is something you do with clarity, intent, and awareness to generate a result. A spell consists of a set of thoughts and symbolic actions performed in the physical world to initiate change on a higher level. Once a change takes place at that higher level, it filters down and materializes here on earth."
"Spellcasting," she writes, "is a method; it's a secular activity with no dogma attached to it. … and everyone possesses magical ability." Spells are done by people across many cultures and religions. They can be as simple as making a wish before blowing out candles on a birthday cake or saying a prayer to casting a spell that requires time to formulate, research, write and execute.
Readers of The Modern Witchcraft Spell Book: Your Complete Guide to Crafting and Casting Spells will be introduced to 13 steps for successful spellwork, techniques to hone the ability to sense energy, helpful tools, astrological magic and creating sacred space. Sections also cover the power of words; working with spirits, deities and other beings; and tapping into energy by aligning with nature and the universe using gemstones and botanicals.
Part II contains spells for the three most requested intentions – love, money and protection – in addition to spells for healing, self-improvement and success. There are spells to do with others and spells for the sabbats – more than 125 in all – involving incantations, potions and charms. For each, Alexander gives a short intro, a list of tools and ingredients, the best time to perform the spell, and understandable directions.
A spell to release sadness involves flying a kite and one for success entails making a talisman with three rune symbols painted in gold on three gemstones corresponding with an objective and keeping them in a gold pouch wrapped with a red ribbon with intentions knotted in.
Practitioners of all levels will find the correspondence charts useful for incorporating the magic of astrology, and ingredients for various intentions.
The book does a good job of introducing the subject. It concludes with eight pages dedicated to "Taking the Next Step." Alexander stresses practice, gives steps for creating spells from scratch and encourages readers to craft ingredients.
"Knowledge is power, as the saying goes. The more knowledge you have, the more powerful you'll become as a spellworker," she writes.
About the author Skye Alexander :
Skye Alexander is the award-winning author of more than thirty fiction and nonfiction books, including Your Goddess Year,The Only Tarot Book You'll Ever Need, The Modern Guide to Witchcraft, The Modern Witchcraft Spell Book, The Modern Witchcraft Grimoire, The Modern Witchcraft Book of Tarot, and The Modern Witchcraft Book of Love Spells. Her stories have been published in anthologies internationally, and her work has been translated into more than a dozen languages. She is also an artist, writing teacher, feng shui practitioner, astrologer, and tarot reader. She divides her time between Texas and Massachusetts.
The book gets a 4.7 out of 5 by 59 customer reviews on Amazon.
The Modern Witchcraft Spell Book: Your Complete Guide to Crafting and Casting Spells on Amazon
***
About the Author: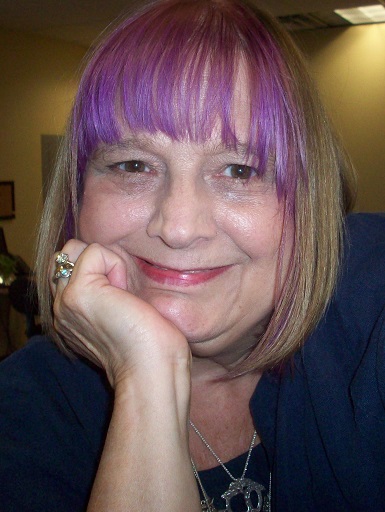 Lynn Woike was 50 – divorced and living on her own for the first time – before she consciously began practicing as a self taught solitary witch. She draws on an eclectic mix of old ways she has studied – from her Sicilian and Germanic heritage to Zen and astrology, the fae, Buddhism, Celtic, the Kabbalah, Norse and Native American – pulling from each as she is guided. She practices yoga, reads Tarot and uses Reiki. From the time she was little, she has loved stories, making her job as the editor of two monthly newspapers seem less than the work it is because of the stories she gets to tell. She lives with her large white cat, Pyewacket, in central Connecticut. You can follow her boards on Pinterest, and write to her at woikelynn at gmail dot com.