Book Review – Zentangle Dingbatz: Patterns & Projects for Dynamic Tangled Ornaments & Decorations by Brian Crimmins
Book

R

eview
Zentangle Dingbatz
Patterns & Projects for Dynamic Tangled Ornaments & Decorations
by Brian Crimmins
160 Pages
In the world of typography, dingbats are ornamentation or decorations whose use dates back centuries. They can be seen framing a title, separating chapters and decorating broadsides.
Dingbatz are dingbats made by incorporating the fundamentals of Zentangle. They nearly always have a frame, although the design can extend beyond it, and they are typically made with familiar shapes. Small and varied, they are easy to do and can fit just about anywhere, adding flair to hand lettering, scrapbook or journaling projects, and other crafts.
For readers unfamiliar with Zentangle, Brian Crimmins provides some basic instructions, making it easy to then move on to Dingbatz. Few supplies are needed to get started. He gives some background, explains how to construct them using classic Zentangle skills and then how to build upon that basic structure to create unique designs.
Frames are an integral facet of most Dingbatz designs, so a section is devoted to ways to ground the design and frame the small pieces of art. Along with what you do want in a Dingbatz, Crimmins provides examples of designs you would not want and explains way. He also includes a directory of 48 featured tangles.
The pages contain a multitude of ideas to inspire both a novice and a teacher – from designs to projects including gift tags, envelopes and weathergrams, a '60s movement, particularly in the Northwest, that had calligraphers crafting banners to hang in natural spaces. Although it is not called a workbook, many pages have space for practicing and experimenting, however there are many designs included that do not show the necessary steps to replicate them.
According to many articles, Zentangle – a process of creating structured designs by drawing various patterns – is a form of art therapy that enhances relaxation and focus.The international hit has applications ranging from education to motivational training. It can be thought of as a ritual and can incorporate symbols and patterns that are cultural as well as spiritual. I can see using Dingbatz in my Book of Shadows.
About the Author
Brian Crimmins is an artist, writer and Certified ZentangleTeacher. He discovered Zentangle in 2014 through a class offered at a local art store after graduating from the University of Central Florida with a Master of Fine Arts degree in Creative Writing. He became a CZT in 2016 and has taught at venues from cafes to conferences. He is also a life coach, and avid theatergoer and a world traveler.
***
About the Author:
Lynn Woike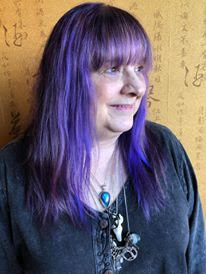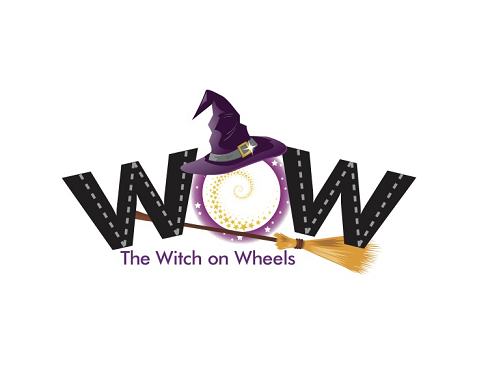 All my life I have known magic was real. As a child, I played with the fae, established relationships with trees and "just knew things." In my maiden years I discovered witchcraft and dabbled in the black-candles-and-cemeteries-at-midnight-on-a-fullmoon magick just enough to realize I did not understand its power. I went on to explore many practices including Zen, astrology, color therapy, native traditions, tarot, herbs, candle magic, gems, and, as I moved into my mother years, Buddhism, the Kabbalah and Reiki. The first man I dated after my divorce was a witch who reintroduced me to the Craft, this time by way of the Goddess. For 11 years I was in a coven, but with retirement, I have returned to an eclectic solitary practice. When accepting the mantle of crone, I pledged to serve and teach. This is what I do from my skoolie – a 30-year-old school bus converted into a tiny house on wheels that I am driving around the country, following 72-degree weather, emerging myself into nature, and sharing magic with those I meet. Find me at thewitchonwheels.com, Facebook and Instagram.