Book and Deck Review – Womanrunes by Shekhinah Mountainwater and Molly and Mark Remer
Book and Deck Review
Womanrunes
by Shekhinah Mountainwater and Molly and Mark Remer
Publisher: Brigid's Grove
Publication Date: August 2018 [2nd Edition]
208 pages
Shekhinah Mountainwater was a foremother of Goddess spirituality, working as a priestess with women's circles from the 1970s until her death in 2007. On Summer Solstice in 1987, in "a state of enchantment," she created a system of forty-one female-identified symbols for divination and personal growth, and in 1991, introducing them in her book "Ariadne's Thread."
In 2012, Molly Remer stumbled upon Womanrunes and fell in love. She began sharing them in her groups, using them in a variety of projects. When many women wished for more detailed explanations, Molly worked with each rune alone in a sacred place in the woods. The first interpretation guidebook was published in 2014. After four more years of daily work with these runes and gaining more information, a revised second edition was published. It contains expanded means of interpreting, using, and exploring the powerful, magical symbols.
Traditional runes rarely called to me, even though when I used them I found them to be accurate. The simple, clean, pagan-themed line drawings in this deck of cards (in a protective plastic box) spoke to me. Sometimes just the symbol and key words on the cards were enough. Other times when I read the two- to four-page interpretations, a sentence or two jumped off the page — often something I wasn't yet conscious of until that moment. For being so basic, their messages were rich — a welcome surprise. I very much liked that I understood much of of the pictorial language: cauldrons, tree, pentacle, broom, spiral, egg, sun…
The book covers how to interpret Womanrunes and offers twenty-three different layouts. Drawing one card daily, or when guidance is needed, is probably the most common way to use the cards. What was new to me were the other ways Womanrunes could be used. (To be fair, I am sure traditional runes could, too, but it was never mentioned in the book I got almost twenty years ago.) I was excited to learn I could draw a rune on my wrist with liquid eyeliner to offer mindfulness all day. Using the runes as an alphabet writing system, creating a new rune by combining several, and creating spells with them were also new concepts to me. I will be keeping this deck and the book close at hand.
Anyone in touch with the divine feminine is bound to find these cards a helpful tool as a personal oracle offering spiritual insight, understanding, and guidance as well as calls to action and discovery. I found them to be amazing, intuitive, mystical, and inspirational. The Womanrunes Book & Deck is available here. There is also a free instruction class on Womanrunes from Brigid's Grove that is useful.
About the Author:
Molly Remer is a priestess, teacher, writer, and artist who lives with her husband, Mark, and their children in Missouri. She holds master's degrees in clinical social work and goddess studies, and a doctorate of ministry degree in goddess spirituality. Molly and her husband co-create Story Goddesses and other original goddess art, ceremony kits, and goddess guides at Brigid's Grove where you can find her blog, other books, and many wonderful offerings.
Womanrunes Interpretation Guide on Amazon (Deck Available on Etsy)
**
About the Author:
Lynn Woike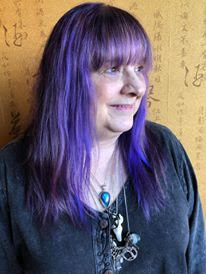 thewitchonwheels.com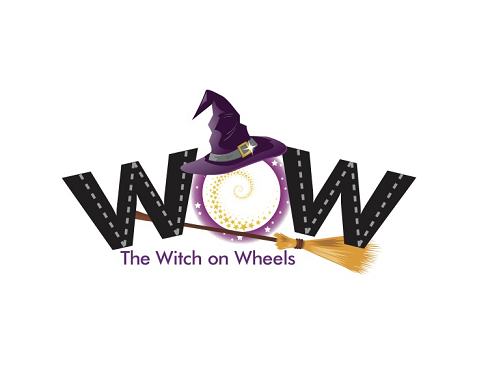 All my life I have known magic was real. As a child, I played with the fae, established relationships with trees and "just knew things." In my maiden years I discovered witchcraft and dabbled in the black-candles-and-cemeteries-at-midnight-on-a-fullmoon magick just enough to realize I did not understand its power. I went on to explore many practices including Zen, astrology, color therapy, native traditions, tarot, herbs, candle magic, gems, and, as I moved into my mother years, Buddhism, the Kabbalah and Reiki. The first man I dated after my divorce was a witch who reintroduced me to the Craft, this time by way of the Goddess. For 11 years I was in a coven, but with retirement, I have returned to an eclectic solitary practice. When accepting the mantle of crone, I pledged to serve and teach. This is what I do from my skoolie – a 30-year-old school bus converted into a tiny house on wheels that I am driving around the country, following 72-degree weather, emerging myself into nature, and sharing magic with those I meet. Find me at thewitchonwheels.com, Facebook and Instagram.