Book Review – In Focus Reiki: Your Personal Guide by Des Hynes
Book

R

eview
In Focus Reiki
Your Personal Guide
b

y Des Hynes
144

Pages
Usui Holy Fire Reiki Master Des Hynes defines Reiki as "a Japanese technique for stress reduction and relaxation that also promotes healing through using the energy of a higher, divine, guided life force." The practice is named after the healing energy involved. Hynes learned about its benefits watching as his wife received Reiki treatments while getting chemotherapy
The book provides an introduction to this noninvasive healing modality, explaining it can reduce stress, depression, anxiety and physical pain, by removing blockages and balancing the body's energy centers.
Reiki (Rei meaning higher power and Ki meaning life force or energy) was founded by Japanese Buddhist monk Mikao Usui in the early twentieth century and is at the center of a variety of holistic healing practices. The belief is the body has the natural ability to heal. Hynes looks at some ways to aid that process, stressing a mind-body-soul connection.
"Most books on Reiki focus on the healing, but I believe that knowing the cause of the illness is just as important as the cure," he writes at the beginning of Chapter 1. For that reason, some material in the book is not specifically about Reiki – for example, a description of shamanic healing.
In addition to the history of Reiki, this book discusses common causes of illnesses – primarily stress and anger – and covers the four levels of training, attunements, symbols, guides, and hand positions for self healing and for healing others. Each of the five Reiki principles and the seven chakras are also explained, along with crystals and aura clearing .
Illustrations, and boxes with tips, personal stories and exercises are sprinkled on the pages. The use of many of them, it seemed, was just to take up space; the same goes for the leading that separates lines of type. Attached to the inside back cover is an envelope holding seven large cards with meditations including one for each of the five Reiki principles.
I am a Reiki master, and my instruction did not cover the topic of using Reiki to heal the past or the future – something presented in this book that I found interesting. In addition to the two manuals I had during my training, I only have one other Reiki book. Reviewing this one provided a few reminders and tips for tweaking my practice. However, I consider it an overview, giving background on Reiki and explaining what to expect if choosing to practice it.

***
About the Author:
Lynn Woike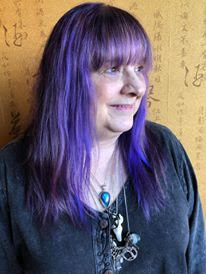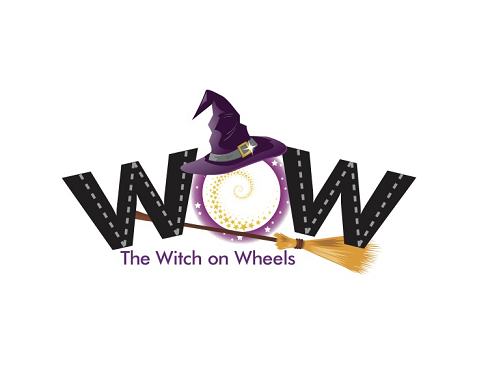 All my life I have known magic was real. As a child, I played with the fae, established relationships with trees and "just knew things." In my maiden years I discovered witchcraft and dabbled in the black-candles-and-cemeteries-at-midnight-on-a-fullmoon magick just enough to realize I did not understand its power. I went on to explore many practices including Zen, astrology, color therapy, native traditions, tarot, herbs, candle magic, gems, and, as I moved into my mother years, Buddhism, the Kabbalah and Reiki. The first man I dated after my divorce was a witch who reintroduced me to the Craft, this time by way of the Goddess. For 11 years I was in a coven, but with retirement, I have returned to an eclectic solitary practice. When accepting the mantle of crone, I pledged to serve and teach. This is what I do from my skoolie – a 30-year-old school bus converted into a tiny house on wheels that I am driving around the country, following 72-degree weather, emerging myself into nature, and sharing magic with those I meet. Find me at thewitchonwheels.com, Facebook and Instagram.