Book Review – Spellbound: The Secret Grimoire of Lucy Cavendish by Lucy Cavendish
Book

R

eview




Spellbound
The Secret Grimoire of Lucy Cavendish




by Lucy Cavendish




208

Pages
"There is an immense natural power in the Universe … You have this natural power within you, and it is your birthright to learn how to work with it," Lucy Cavendish writes in her book, Spellbound: The Secret Grimoire of Lucy Cavendish.
Working spells connects you to that power that flows through everything, and Cavendish offers enough information to harness that power. She gleaned the contents of this book from her personal journals, offering a grimoire – her collection of rules and laws that apply to magic and the craft, rituals, spells, potions, meditations and magickal notes.
This book provides a solid introduction to understanding nature's powers and using them wisely. Beginning with laws and a history of spells, Cavendish presents a spell to connect to your magickal bloodline.
Chapter 3 continues with information to time the crafting and casting spells by the moon and the circle of the year. Building altars, magickal tools, casting a circle, calling the quarters and the art of magickal dressing are all covered. Working with deities is Chapter 8 while Chapter 9 covers creating sacred space for spellcasting.
Spells are treated matter-of-factually – without mystery – as an empowering path to greater abundance and joy.
Disagreeing with those who claim intent is everything, Cavendish writes, "Intent is vital. But it is not everything. … Without your commitment to gathering your ingredients, learning and studying, and casting, you only have the strong desire to do something. When your desire teams up with your commitment and your action, then you begin to create magick."
Seven days worth of daily meditations, magic and spells offers readers the opportunity to create a magickal life in a powerful week that has the potential to be life changing.
Spells for love, protection, success and abundance complete the book. A few I found interesting include a spell for letting go of grief and one for empaths to protect themselves. A glossary and a list of magickal ingredients round out the book.
I think anyone ready to take spell crafting seriously will find this a helpful guide.
About Author Lucy Cavendish
Lucy Cavendish is an eclectic solitary witch – drawing from a variety of belief systems and magickal traditions – who sometimes works with others. She created Witchcraft magazine, has published several books and has been a feature writer for Australian magazines.
"I work with the word 'witch' because its root meaning is to 'change or bend' and 'wisdom'. Thus I see witchcraft as being a path of change and manifestation, from natural sources, and in harmony with natural cycles, and with awareness of the Laws of the Universe – which, to me, are wisdom incarnate," she wrote.
For more information, visit lucycavendish.com.au.
***
About the Author:
Lynn Woike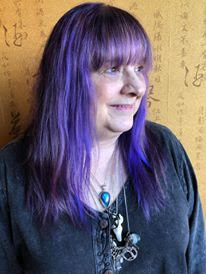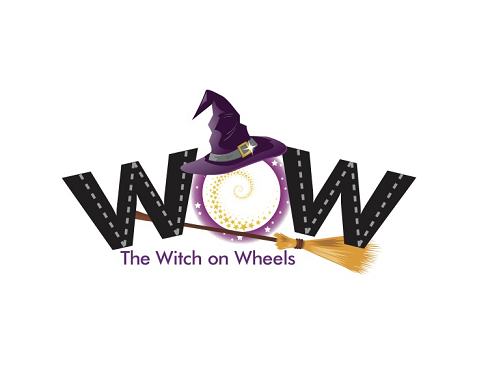 All my life I have known magic was real. As a child, I played with the fae, established relationships with trees and "just knew things." In my maiden years I discovered witchcraft and dabbled in the black-candles-and-cemeteries-at-midnight-on-a-fullmoon magick just enough to realize I did not understand its power. I went on to explore many practices including Zen, astrology, color therapy, native traditions, tarot, herbs, candle magic, gems, and, as I moved into my mother years, Buddhism, the Kabbalah and Reiki. The first man I dated after my divorce was a witch who reintroduced me to the Craft, this time by way of the Goddess. For 11 years I was in a coven, but with retirement, I have returned to an eclectic solitary practice. When accepting the mantle of crone, I pledged to serve and teach. This is what I do from my skoolie – a 30-year-old school bus converted into a tiny house on wheels that I am driving around the country, following 72-degree weather, emerging myself into nature, and sharing magic with those I meet. Find me at thewitchonwheels.com, Facebook and Instagram.