MagickalArts Second Edition
Creating Sacred Space
The Experience of Sacred Space makes possible the "founding of the world":
where the sacred Manifests itself in space, the real unveils itself,
and the world comes into existence
… Mircea Eliade …
What is Sacred Space?
Read and re-read the quote above. Take it into your space of meditation. Analyze, dissect and observe it from all angles, perspectives and meaning. Try to feel the weight and breath of its meaning and allow the words to gently wash over you. Digest it and then simply sit with the feeling of satiety its inner essence provides. And, once you have done these things, redo them, one by one. Therein you will find the wholeness and gnosis of meaning that is contained within the sacred space you have so intensely and with such devotion created around those words.
This month we explore….

Calling/Opening the Quarters: The Who and What
Last month I touched upon the art of calling the Quarters and a bit of the what/who we are anticipating to enter into our sacred space and assist with our working. I'd like to explore this a little more deeply.
In most cases the calling or opening of the Quarters (Gates) will be embedded as part of the casting of a circle (aka. creation of sacred space). If you read through a traditional ritual outline, the circle is scribed/cast and the opening of each of the quarters follows with a second pass around the circle.
In the style of the casting used within the tradition of which I am a part, the Assembly of the Sacred Wheel, the casting and calling of the quarters occurs as a single smooth pass in moving from one elemental quarter gate to the next and drawing the flame of the circles energy around the circle. This particular style becomes a way of interweaving the energy of the circle scribing and the energies of the quarters themselves into a seamlessly woven space. Each, a part of and an extension of the other.
Regardless of how you choose to erect your sacred space, the opening of the quarter gates (aka. calling the quarters) is something you will want to incorporate into whatever the intention of the working is; whether celebratory or magickal.
Some Ground Rules:
Always think through what you are going to use as the word magick for your calls;

Always have a clear expectation for what/who you hope to respond to your calling (aka. a request to be present);

Always be familiar with the energies of who/what you are inviting (aka. calling) into your working space;

Less is more, and

NEVER call energies into your circle just because it is popular, cool, something you read in a book, etc;

ALWAYS have awareness of the consequences and if unfamiliar with an energy, introduce it into your personal studies, first.
When I teach, I cannot stress often enough that it is your responsibility to know "why" something you are asked to do is done and to then formulate your own understanding of the why behind any action. Simply parroting back information given to you, or accepting the rationale that "it has always been done this way" does not give you the resilience and power to adapt and adopt what becomes you belief, your knowledge base and your unique way of weaving your magick. You should ask questions. You should challenge what you do not understand or what does not resonate with you. You should practice with what has been given and then accept, discard or modify. One of the beauties of this particular Path we walk is the freedom to become our best selves, and to define that in a way that is filled with actual wisdom, not simply finely recited knowledge.
I am stressing this for this particular action, that of calling the energies of the elemental quarters into your working space, because this is truly a time when you want to have clarity about what you are reaching out to and familiarity with how that energy feels and responds to your own. Think of it this way, if you were throwing a small and intimate party for those who were shy and easily felt vulnerability, you would not invite a motivational speaker whom you did not know to speak at this event. Without researching the approach and methods used, the intention you had to make your friends/guests feel comfortable and able to enjoy and open up in a safe setting, could be at risk and what was meant as a beautiful gesture, could easily spiral into anxiety and tension for all concerned.
This requires work on your part. Magick is very hard work and nothing replaces diving into it, wide-awake and open to what is possible. As part of your routine spiritual practice, incorporate connecting to the alchemical energies. Most often in a simple quarter calling, it is these energies that are invited to participate. If you are going to be using Deities, Archangels, Astrological energies or other than elemental, do your homework. Establish a relationship with those energies prior to calling them from all four quarters into a contained working space. The more you know of the various energetic beings and forms that are present, the more readily you can adapt your intentions to be supported by exactly what is needed.
Less is more! I would recommend that you stick to a single stream of thought and intention in calling in the dynamics of four cross currents of energetic dynamic. The pattern of a casting/calling is one of a Circle enclosing and surrounding a Square of Quarter drawn energy. The point of nexus is the center of the circle and all of the energies converge in creating a focal and anchored field in which the magick manifests.
With this thought in mind, make sure that each of the quarter energies you are calling are compatible with one another and that each of the single quarters the energies are from a singular stream of source. For example:
Do not call the energies of an alchemical element at one gate, a Deity at the next, an Archangel at the next and finish everything off with a Planetary correspondence. Similarly do not meld all of these components into one single gate as though you are going through a laundry list of everyone/thing because you want to cover all of your bases. Much will get lost in translation, because each has its own frequency and dynamic and some will simply not be compatible. Pick one stream for all four quarters and a continuous stream of understanding and intention at each of the quarters. As an additional note, if you decide to align a Deity to each of the quarters, please stay within the same pantheon. Diversity is a blessed thing, but in the case of magick, similar background is preferred amongst Deities.
There are lots of cool rituals, quarter calls, ideas for creation of sacred space and more available readily. Please exercise discernment in what you pull into your magickal toolbox. Please exercise caution in taking at face value the power and potency claimed to have been achieved by doing exactly this, saying exactly that, etc…. A bit of skepticism for what you have not personally tried on is not a bad thing. And, common sense goes a long way. I have first hand experience of being very new about the ways of magick; reciting an incantation (in archaic Latin and not translated) and the results of what scared me away from the craft for many years. I learned my lesson and ever since have made sure that I knew exactly what I was working with or did not use it.
However, if something does intrigue you and you feel drawn to explore more about that particular energy, do your research. Start out slowly and perhaps add the intention of knowing more about that energy to your daily meditation. As you begin to work with he nuances of its energy, identify the other aspects of its working dynamics. Are these compatible with a four-part form that can be used as a quarters calling to bring the sum of its parts into ritual space effectively?
This goes for those things you are familiar with. Especially, the traditional use of alchemical elements to align with the quarters. Tease out more of what you believe to be true of each of the elements. Be receptive to how they are reflections and contain the essence of one another within themselves.
We come full circle (no pun intended) back to the advice to thoroughly know why and what you are weaving your magick with…..
Next Month:
Ritual Writing and the Creation of Sacred Space
***
About the Author: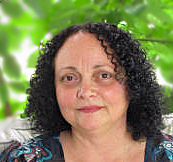 Robin Fennelly is a Third Degree Initiate within The Assembly of the Sacred Wheel Tradition and serves as High Priestess of Coven of the Mystic Path, the 12th Coven within the Assembly of the Sacred Wheel Tradition. She teaches and facilitates classes for the Pagan Experience Study Group that serves as foundation for membership within Coven of the Mystic Path.  
Her spiritual journey is strongly rooted in both Eastern philosophy and the Western Magickal systems from which she has formed a core foundation that is diverse in knowledge and rich in spiritual practice.  A life-long learner, her practice has evolved from the classical and philosophical teachings of books, practical experience and enrichment of this knowledge base by attending workshops of various spiritual traditions presented by master teachers.
Robin formally came to the Wiccan path in 1994. Following practice as a solitary for 2 years, she dedicated to Oak and Willow Coven of The Assembly of the Sacred Wheel Tradition in November of 1996. She received her 1st, 2nd and finally 3rd degrees within the Assembly Tradition and has served as High Priestess of Oak and Willow since Samhain of 2001.

As a teacher of esoteric and magickal studies she has used Energetic Anatomy, Tarot, Astrology, Hermetic Qabala, Eastern Philosophy, and Numerology as the foundations of her diverse selection of workshops and writings for more than 25 years. Exploration of varied energetic protocol has been the focus of her work for some time now and the information gained through direct experience informs all of her magickal and spiritual work.
Robin's writings have been featured online, and in print Internationally.  She has authored several books incorporating her unique style of writing making use of poetry, prose and pathworking to enhance the concepts presented.  She has taught extensively throughout the Pagan community, including Sacred Space Conference, Spring Magick, Between the Worlds Interfaith Conference and Free Spirit Gathering Festival this Summer. Her most recent project is hosting an online blogging community entitled The Pagan Experience.
Robin is the owner of Holistic Embrace providing services for mind, body and spirit such as Tarot readings, Astrology reports, Spiritual Guidance and other related offerings.  She lives in Eastern Pennsylvania and her life is blessed by a 40+- year marriage, five children and the opportunity to work in the field of public education.
Robin's Books
The Inner Chamber, Vol. 1 It's Written in the Stars-Astrology
The Inner Chamber, Vol. 2 Poetry of the Spheres-Qabalah
The Inner Chamber, Vol. 3 Awakening the Paths-Qabalah
The Light of SELF: Consciousness, Spiritual Practice and Learning to Breathe
Magickal Verse: A Collection of Poetry and Prose
A Year of Gaia: The Eternal Cord
The Elemental Year: Aligning the Elements of SELF
Temple of the Sun and Moon: Luminous Devotions
Sleeping with the Goddess: Nights of Devotion
A Weekly Reflection: Musings for the Year
The Magickal Pen: A Collection of Esoteric Writings
The Enchanted Gate: Musings on the Magick of the Natural World
For more info: http://www.robinfennelly.com/books.html
Robin's Website: www.robinfennelly.com
Coven of the Mystic Path, ASW: www.covenofthemysticpath.org