Book Review – Broth from the Cauldron: A Wisdom Journey Through Everyday Magic by Cerridwen Fallingstar
Book Review
Broth from the Cauldron
A Wisdom Journey

T

hrough Everyday Magic
b

y Cerridwen Fallingstar
280

Pages
The stories Cerridwen Fallingstar tells about her life in "Broth from the Cauldron: A Wisdom Journey through Everyday Magic" range from fairly ordinary to well out of the ordinary.
Since 1976 she's been a Wiccan priestess teaching shamanic classes. In 1992 she began teaching year-long apprenticeship programs she calls "Hogwarts for Grown-ups."
The memoir does not follow the classic chronological order. "Sometimes the true way to tell a story is the twisted path, the journey through the labyrinth, the path that doubles back on itself, full of odd turns, improbable coincidences, and strange miracles," Cerridwen writes in the introduction. "The key is the thread of meaning that we carry as we journey to the center and return again,"
The stories flow easily. Some are silly. Some are simple. Others are profound. Some date back to when she was three years old and befriended a tarantula. Some are about family and friends. Some of her sacred and striking revelations happened during ritual, but most occurred while living her "ordinary, amazing life." She tells of the incoming tide parting and going around a sacred circle, her actions in a dream that protected her boyfriend from a probable murder, and uncovering both a trident and a torpedo while scuba diving off Crete where she was doing research for a historical novel based on a past life she remembered.
Cerridwen pours these seventy-five stories into a cauldron – a tool of change and transformation – seasoning them with just the right amount of humor, innocence, and unexpected insights so readers can consume a brew that can nourish, teach, entertain, inspire and heal.
The writing is conversational. Reading one essay makes you want to read another and they're short – most are three pages long – so you can justify just savoring one more. All are true. Nuggets of wisdom abound as the stories meander through her life – from growing up in a Republican household doing the Cold War where she befriended a tarantula at age three, protesting as a radical bisexual hippie, and becoming a pagan priestess.
I got pulled in, reading long into a few early mornings,
Cerridwen Fallingstar (born Cheri Lesh, November 15, 1952), is an American Wiccan priestess, shamanic witch, and author. She has written, taught, and lectured about magic, ritual, and metaphysics. She founded three covens, and an organization called EarthRite that offered public rituals for a dozen years. She worked closely with Starhawk during the early years of Reclaiming, and is considered a leading authority on pagan witchcraft.
For information on classes, rituals and private sessions, or to set up workshops and lectures in your area, contact her by email at [email protected].

Broth from the Cauldron: A Wisdom Journey through Everyday Magic on Amazon
***
About the Author:
Lynn Woike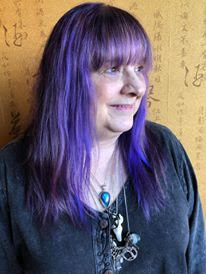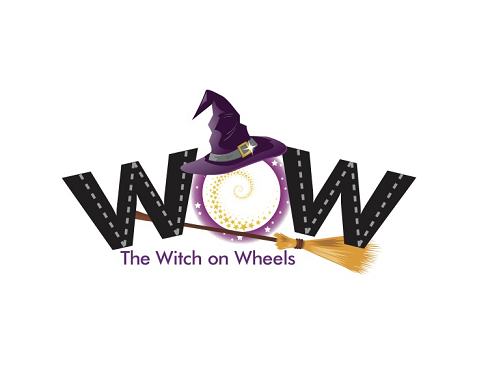 All my life I have known magic was real. As a child, I played with the fae, established relationships with trees and "just knew things." In my maiden years I discovered witchcraft and dabbled in the black-candles-and-cemeteries-at-midnight-on-a-fullmoon magick just enough to realize I did not understand its power. I went on to explore many practices including Zen, astrology, color therapy, native traditions, tarot, herbs, candle magic, gems, and, as I moved into my mother years, Buddhism, the Kabbalah and Reiki. The first man I dated after my divorce was a witch who reintroduced me to the Craft, this time by way of the Goddess. For 11 years I was in a coven, but with retirement, I have returned to an eclectic solitary practice. When accepting the mantle of crone, I pledged to serve and teach. This is what I do from my skoolie – a 30-year-old school bus converted into a tiny house on wheels that I am driving around the country, following 72-degree weather, emerging myself into nature, and sharing magic with those I meet. Find me at thewitchonwheels.com, Facebook and Instagram.