WitchCrafting: Crafts for Witches – Nature Weaving
Nature Weaving
Merry meet.
Every season has its gifts. Exploring nature and responsibly collecting its offerings will provide materials both to decorate your altar and to make a Nature Weaving to adorn your sacred space, a door, the corner of a room, a garden, or a porch.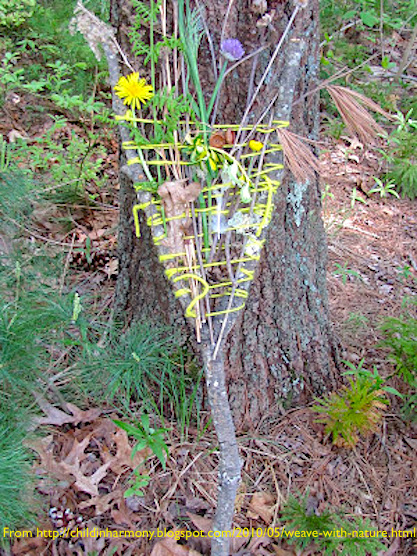 Options for a frame range from a Y-shaped branch to a large picture frame. Using hemp cord, twine, string or yarn, tie one and to a corner or end. Wrap the cord twice around the stick or frame; keeping it taut, bringing the cord to the opposite side, again wrapping it twice around before continuing from side to side, keeping it as tight as possible. Tie off the end with finished.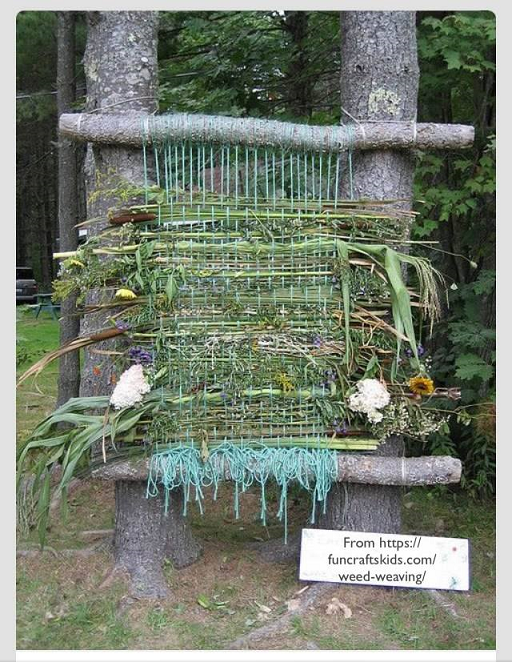 Weave in twigs, grasses, flowers, feathers, weeds, leaves and other finds. A neutral color string will add to its naturalness and allow them to be the focal point.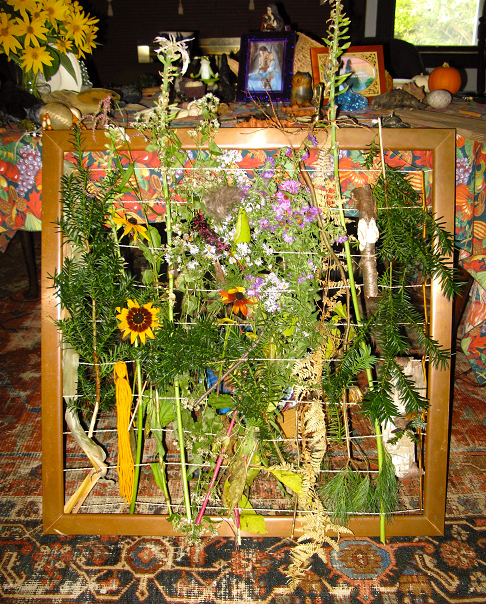 This project was adapted to "weave together" a group of women on a spiritual retreat; everyone added something representing themselves to the weaving. (The string was wrapped around nails added to the back of the wooden frame.)
These weavings even remain beautiful after drying out.
Merry part. And merry meet again.
***
About the Author:
Lynn Woike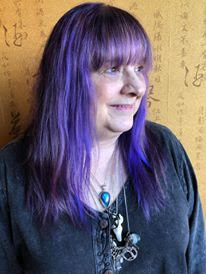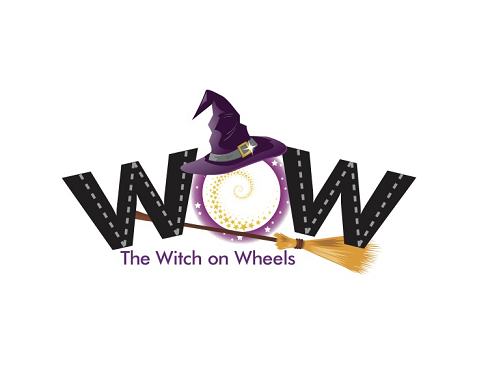 All my life I have known magic was real. As a child, I played with the fae, established relationships with trees and "just knew things." In my maiden years I discovered witchcraft and dabbled in the black-candles-and-cemeteries-at-midnight-on-a-fullmoon magick just enough to realize I did not understand its power. I went on to explore many practices including Zen, astrology, color therapy, native traditions, tarot, herbs, candle magic, gems, and, as I moved into my mother years, Buddhism, the Kabbalah and Reiki. The first man I dated after my divorce was a witch who reintroduced me to the Craft, this time by way of the Goddess. For 11 years I was in a coven, but with retirement, I have returned to an eclectic solitary practice. When accepting the mantle of crone, I pledged to serve and teach. This is what I do from my skoolie – a 30-year-old school bus converted into a tiny house on wheels that I am driving around the country, following 72-degree weather, emerging myself into nature, and sharing magic with those I meet. Find me at thewitchonwheels.com, Facebook and Instagram.