Book Review – The Little Witch's Book of Spells by Ariel Kusby, Illustrator Olga Baumert
Book

R

eview
The Little Witch's Book of Spell

s
by

Ariel Kusby
Illustrator Olga Baumert
Chronicle Books
134

Pages
If this book existed in 1965, I wouldn't have had to wait until I was 50 to realize I am a witch. Ariel Kusby explains in the introduction, "You are a witch if you feel somehow different or special, and believe that within your uniqueness lies your power."
Throughout history, witches have "differed from the norm." They have worshipped nature, owned many cats, and been healers, alchemists, quirky artists, and magick practitioners.
Ariel wrote the book to help youth 8 to 12 see their own magic, and to offer tools and knowledge for them to tap into powers already existing within themselves. Young witches-in-training will find workings to resolve problems, foster friendship, and engage with the natural world. It would be great for Harry Potter and "Sabrina the Teenage Witch" fans.
There are sections on love and friendship, success, protection and healing, happiness and divination. In the back are simple correspondences of symbols, animals, colors, and herbs and foods. Equally helpful are the glossary of magical terms and a reading list.
Everything in the book is meant to be to be used for the sake of good; there are no hexes or harmful spells. Each spell is "meant to be adaptable and simple to perform." They "are not rules, but guidelines," Ariel stresses.
There is a creative and relatable communication spell using emojis that are given secret meanings. An example used was to have a friend do well in a swimming competition, send a gold medal, fish, and other emojis symbolizing success.
I liked that teaching a technique for centering, grounding, and putting yourself in a ball of white light were the first topics covered.
Among the enchanting collection of spells, potions, and activities are directions for beginning a grimoire, starting a coven with likeminded peers, releasing butteries in your stomach by blowing bubbles, making and using a pendulum, letting white dandelion heads carry wishes, crafting a magic wand, befriending a fairy and reading tea leaves.
"Everything I've found to be most successful, fun, accessible, and powerful has made its way into this book, in one way or another," Ariel said in an interview.
I was not so thrilled with the Best Friends Forever Spell that felt like a binding meant to last a lifetime. I would change the words "until the end of time" and "forever" in the chant to be more a celebration of the friendship or skip it altogether.
I was, however, inspired enough by the emoji spell to want to make up one or two for my own magical use. It sounded like fun.
As Ariel told her readers, "The most important part of making magic is having fun."
About the Author:
Ariel Kusby is a writer, hearth witch, and children's bookseller. Folklore, water magic, herbalism, and poetry rituals inspire her. She lives in an old house with enchanted hardens in the Pacific Northwest. This is her first book. Visit her online at arielkusby.com.
The Little Witch's Book of Spells on Amazon
***
About the Author:
Lynn Woike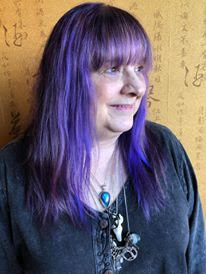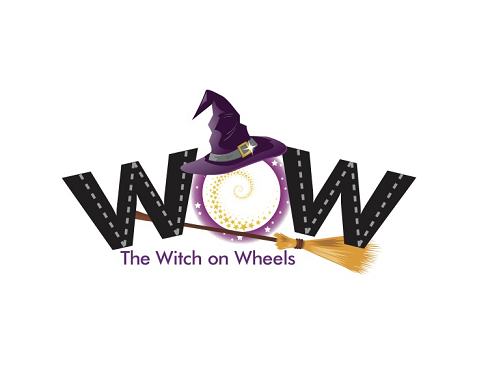 All my life I have known magic was real. As a child, I played with the fae, established relationships with trees and "just knew things." In my maiden years I discovered witchcraft and dabbled in the black-candles-and-cemeteries-at-midnight-on-a-fullmoon magick just enough to realize I did not understand its power. I went on to explore many practices including Zen, astrology, color therapy, native traditions, tarot, herbs, candle magic, gems, and, as I moved into my mother years, Buddhism, the Kabbalah and Reiki. The first man I dated after my divorce was a witch who reintroduced me to the Craft, this time by way of the Goddess. For 11 years I was in a coven, but with retirement, I have returned to an eclectic solitary practice. When accepting the mantle of crone, I pledged to serve and teach. This is what I do from my skoolie – a 30-year-old school bus converted into a tiny house on wheels that I am driving around the country, following 72-degree weather, emerging myself into nature, and sharing magic with those I meet. Find me at thewitchonwheels.com, Facebook and Instagram.