Ho'oponopono: A Hawaiian Forgiveness Practice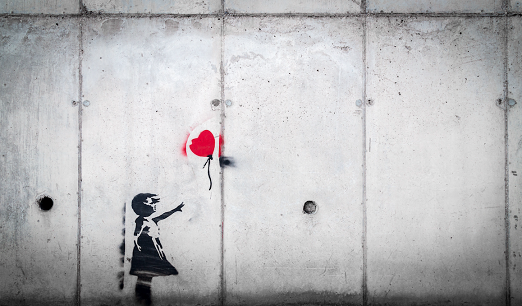 Forgiveness is the end result of a deeply emotive process of coming back from the devastation of trauma and betrayal and into strength once again.  You'll understand anger's profound connection to real forgiveness and you'll understand the true definition of mercy: mercy can only arise from a position of strength that gives you the ability to harm, tempered by the ability to control your impulses and choose not to.
-Karla McLaren from "The Language of Emotions"
*The following is an excerpt from the book "Dreaming of Cupcakes: A Food Addict's Shamanic Journey into Healing:"
Harry Uhane Jim is a Kahuna, healer, and teacher. He is the author of the book, "Wise Secrets of Aloha." He was born and raised on the island of Kauai in Hawaii.  In 2015, I traveled to the Big Island in Hawaii to take a Group Ho'oponopono workshop with him and I interviewed him on the "Going Shamanic" radio show.  He says "there is only one type of forgiveness: now or later."
The course description from his website reads as follows: "The Hawaiian culture has concepts and skill sets that co-create balance and abundance; this is called Ho'oponopono. It's about forgotten ways of thinking and feeling. At its root, Ho'oponopono is a technology of forgiveness and allows us to release that which keeps us feeling stuck in negative thoughts and patterning. The Hawaiian time-evolved practice of managing trauma and transforming chaotic patterns into shapes and vistas of order and profound peace is presented in an interactive and trance breaking experience. This workshop is dedicated to setting aside focus skills based on pain, shame, and guilt, while embracing a skill set to bring focus skills of joy and presence.  The human experience can take negative energy and turn it into positive forms. We can embrace the paradox and change the current of chaotic patterns.  Stop negotiating life and start navigating!"
One thing that Uncle Harry says is that we practice ho'oponopono to maintain our sovereignty.  If we are full of attachments and resentments to others based in the past, we are not really free.   We think we are punishing the "offenders" but really, we are punishing ourselves indefinitely by not forgiving and letting go.  Forgiveness frees us from the ties that bind us and keep us from moving forward.  This goes back to self-concepts based in how others see us.  These unforgivenesses keep us from seeing ourselves the way we really are.  Uncle Harry says in the interview: "the way to get to grace is to eliminate shame in the space."  In Hawaii, hands-on healing via appropriate touch is called lomilomi and it is designed to support the process of ho'oponopono body, mind, heart, and spirit.
Most of us have experienced trauma in some form or another.  This is the legacy we are born into, in part.  We are also born into the light of our ancestors.  So again, we have a choice which one we feed.  In my experience, the original trauma itself is not what causes the most harm in the long run.  What causes the harm is really the way we "hold" and "feed" the trauma within us. As we celebrate our ancestors this fall season, may we honour them by completing the healing work they were unable to. And we are never alone in this work; they are always there to help us if we ask. May we set future generations free.
*NB: The author is Canadian and therefore, Canadian spelling is used in this piece.
***
About the Author:
INSERT PIC 1
Jennifer Engrácio has been a student of shamanism since 2005. Jennifer is a certified teacher who has worked with children in many different education settings since 2001. She is a certified shamanic coach, reiki master, and lomilomi practitioner; in addition, she runs Spiral Dance Shamanics. Originally from Vancouver, Canada, she now lives in Calgary, Canada with her life partner.
Engrácio participated in self-publishing three books that are now available:
"The Magic Circle: Shamanic Ceremonies for the Child and the Child Within"
"Women's Power Stories: Honouring the Feminine Principle of Life"
"Dreaming of Cupcakes: A Food Addict's Shamanic Journey into Healing"
Dreaming of Cupcakes: A Food Addict'S Shamanic Journey into Healing on Amazon