Oracle Deck Review – Spirit Animal Oracle by Frédéric Calendini
Oracle Deck Review
Spirit Animal Oracl

e
by

Frédéric Calendini
Beyond Words Publishing
48 Cards
128 Pages
Frédéric Calendini wrote and illustrated the "Spirit Animal Oracle" to help readers reconnect with these wise, benevolent guides.
The 48-card deck and its accompanying 128-page guidebook, published in September 2020, began as an app with "Indie Goes Oracle Cards" four years ago.
The idea for the deck came to him during his shamanic experiences in Peru.
"All the animals came to me to show me their energies and how we can use them in our daily life," Frédéric explains in a video on his website introducing the deck.
He was shown the diverse talents, powers and energies of animals during deep meditations and dreams. These powerful spirits can be called on for inspiration and guidance.
The guidebook begins by explaining on how to use the deck and suggests a few spreads. Two pages are dedicated to each animal. On the left is a black-and-white picture of the card looking much like X-rays or negatives, and on the right is its description and a simple message for direct guidance.
While each description focuses on a collection of characteristics, it's a starting point – interpretation and expansion can lead to related concepts. An appendix at the back of the guidebook gives a quick reference to help open to additional messages. For instance, the card I pulled to represent the focus of my reading was gorilla with the key word family. The additional attributes were connection, gentility, reassurance, relationship and sanctuary.
The reading I did for myself spoke of freedom, rest, paying more attention to dreams, deep transformation, acceptance, joy, and not trying to explain everything. All are relevant to my situation. I was pleased because I relate to another animal oracle deck that did not give the same meanings for any of the animals I cross-referenced.
The card stock is sturdy, but at 3.75 inches by 5.5 inches I found them a bit difficult for my small hands to shuffle. The large size, however, makes for a large focal point for reflection and meditation. Vibrant colors and white circles for eyes give the impression of the animal as a spirit. The eye of Frédéric's beloved cat is on the back of the cards.
It's apparent much love and care went into creating this deck.
The app allowing access to this deck and dozens more can be tried for free for seven days.
About Author Frédéric Calendini
Frédéric Calendini is a French shaman, author, and entrepreneur. In 2012 the former IT manager founded Indie Goes, offering a collection of spiritually based mobile applications, with enlightened, meaningful products from authors around the world meant to guide and inspire. He recently released "Free as a Wolf," a book recounting his shamanic healing path. You can find his blog here.
Spirit Animal Oracle on Amazon
***
About the Author:
Lynn Woike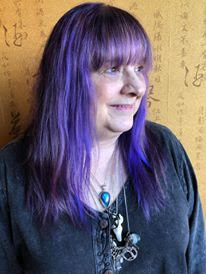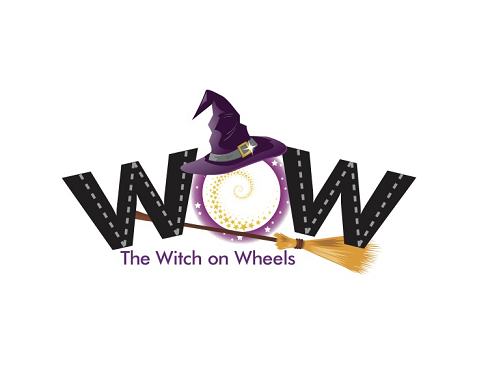 All my life I have known magic was real. As a child, I played with the fae, established relationships with trees and "just knew things." In my maiden years I discovered witchcraft and dabbled in the black-candles-and-cemeteries-at-midnight-on-a-fullmoon magick just enough to realize I did not understand its power. I went on to explore many practices including Zen, astrology, color therapy, native traditions, tarot, herbs, candle magic, gems, and, as I moved into my mother years, Buddhism, the Kabbalah and Reiki. The first man I dated after my divorce was a witch who reintroduced me to the Craft, this time by way of the Goddess. For 11 years I was in a coven, but with retirement, I have returned to an eclectic solitary practice. When accepting the mantle of crone, I pledged to serve and teach. This is what I do from my skoolie – a 30-year-old school bus converted into a tiny house on wheels that I am driving around the country, following 72-degree weather, emerging myself into nature, and sharing magic with those I meet. Find me at thewitchonwheels.com, Facebook and Instagram.