Book Review – Rebel Witch: Carve the Craft That's Yours Alone by Kelly-Ann Maddox
Book Review
Rebel Witch
Carve the Craft that's Yours Alone
by

Kelly-Ann Maddox
Publisher: Llewellyn Worldwide
260

Pages
Publication

Date

:

4/20/

21
Like hundreds of other books, "Rebel Witch: Carve the Craft that's Yours Alone" presents the bare bones of a solitary witch practice – not to teach, but to inspire readers to shape the elements into a unique and personal path of their own.
"A witchy practice usually includes rituals, spells and celebration of the natural cycles of Earth," Kelly-Ann Maddox wrote, also noting witch can be a verb, a way of living.
Some witches follow group guidelines or operate within set traditions. This book is for those wishing to piece together a path to manifest their desires, which features their own interests, culture, art, passions, energies, powers, and references. It also provides a helpful check-in for those practicing the Craft for any length of time.
Each of the book's three parts features a talisman symbolizing the intention of that section.
The first part encourages readers to create a practice honoring their individuality rather than coloring within the lines or following suggestions to the letter.
Part II is about taking action. Topics include how to work with energy, connect with non-human beings, set up altars, cast spells, do divination, and perform rituals.
Part III offers a confidence boost with ethics advice about cursing, binding, and working with demons; ways to create a meaningful schedule for your practice; and troubleshooting problems when they arise.
Throughout the book are activities. "Write It" prompts brainstorming, journaling, and note taking. "Try It" activities are practical exercises and suggestions to inspire action.
Is there a sabbat that doesn't speak to you? Don't celebrate it. If you don't feel a particular space needs cleansing before magical work, don't cleanse it. Are there boring parts to a ritual? Change or eliminate them. Who said you must keep a Book of Shadows and a grimoire? If you want comic characters on your altar, put them there. Sexy lingerie can be your preferred ritual wear. If you want to do a ritual to honor International Lefthanders Day on August 13, add it to your wheel of the year.
It's all about tweaking and tailoring the Craft to suit your needs, thus empowering you to do what makes your heart sing. "Simply borrowing what others have created will find you trying to use ideas that reflect their power, not yours," Kelly-Ann wrote. "As a rebel witch, you get to construct a practice that includes all the concepts and vibes that are you feel fizzy during your darkest times."
My own practice has sustained me through some difficult times, and major life changes have me beginning to individualize new routines and rituals that take my quirks, needs, and lifestyle into account.
This book was an inspiration to assess why I witch the way I do. There were many suggestions, not to instruct, but to explain and extend ideas of what is possible all the while remaining neutral and inclusive. I will be adding more customs and celebrations that honor my Italian and German descent.
One of the many things I took away is her clear message, "The more you put yourself into the witchy system you create, the more the system will provide for you."
Carving your own path is about getting out of comfort zones, not waiting for permission, questioning the consensus, and being authentic without apologizing. It's about "looking at the pre-existing traditions being practices and tendencies within the craft … to see what rules you want to break and how to make your own," she writes, giving readers a permission slip to be as wide and rogue as they desire.
She also gives them a detailed index and a suggested reading list.
If you're ready to put a practice together from the bottom up, this book can be your guide.
About Author Kelly-Ann Maddox
Kelly-Ann Maddox was born in England in the 1980s. Long before she began practicing witchcraft, she looked for Narnia inside wardrobes and pretended to be witches from Disney movies, mixed potions with bathwater bubbles, and was an enchantress wearing her nana's jewelry. Stepping into witch hood in her teens, her path was often the only point of strength and inspiration to get her through difficult times. in her twenties she began helping others find their own path. Kelly-Ann is a professional tarot reader and teacher, a certified Spiritual Counselor, poet, collage artist, and vegan. Look for her YouTube videos. Write to her at [email protected]
Rebel Witch: Carve the Craft That's Yours Alone on Amazon
***
About the Author:
Lynn Woike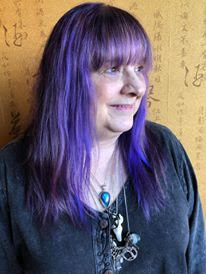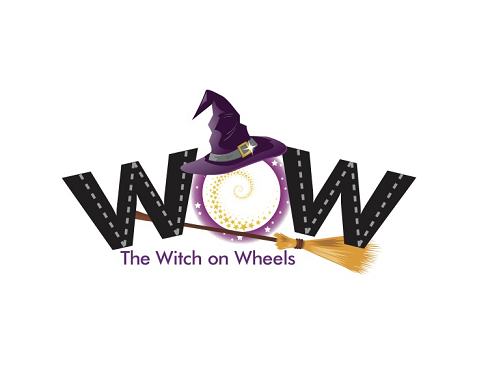 All my life I have known magic was real. As a child, I played with the fae, established relationships with trees and "just knew things." In my maiden years I discovered witchcraft and dabbled in the black-candles-and-cemeteries-at-midnight-on-a-fullmoon magick just enough to realize I did not understand its power. I went on to explore many practices including Zen, astrology, color therapy, native traditions, tarot, herbs, candle magic, gems, and, as I moved into my mother years, Buddhism, the Kabbalah and Reiki. The first man I dated after my divorce was a witch who reintroduced me to the Craft, this time by way of the Goddess. For 11 years I was in a coven, but with retirement, I have returned to an eclectic solitary practice. When accepting the mantle of crone, I pledged to serve and teach. This is what I do from my skoolie – a 30-year-old school bus converted into a tiny house on wheels that I am driving around the country, following 72-degree weather, emerging myself into nature, and sharing magic with those I meet. Find me at thewitchonwheels.com, Facebook and Instagram.