Book Review – The Path of the Witch: Rituals & Practices for Discovering Which Witch You Are by Lidia Pradas
Book Review
The Path of the Witch
Rituals & Practices
for Discovering Which Witch You Are
by Lidia Pradas
Publisher: Fair Winds Press
176 Pages
Publication Date: 4/13/2021
…. To find your path, focus your craft on an aspect of it that attracts you the most. There aren't paths that are better or stronger than others—there are simply different ways to live witchcraft. The best path you can choose is the one that resonates with you….Lidia Pradas
The Path of the Witch: Rituals & Practices for Discovering Which Witch You Are by Lidia Pradas is written as an exploration of a topic that has increased in interest as self-identity has become prominent in mundane and magickal endeavors. And, because there are more who identify as Witches, this title is a wonderful read in discovering where your innate "witchy" talents may lie. Ms. Pradas lays the groundwork for what the practice of Witchcraft is and how a Witch may express these….
…. Witchcraft is a practice, and witches aren't tied to any religion, ethics, or belief system. It's also important to know that witchcraft and paganism aren't the same, but they are often related and many witches adopt pagan and neopagan beliefs systems. Although each path specializes in a specific type of witchcraft, most traditions share some basic concepts and beliefs….1.
Chapter 1: Shared Magick for All Paths takes the reader through the common practices that may be found as staples of the work a Witch may employ. This chapter covers the basics such as the alchemical elements, energy and intention, altars, tools and techniques. Divination as a means to open your subconscious and space of knowing concludes this chapter with a brief description of the more common techniques such as Cartomancy, Runes, Scrying and others. The reader is reminded at the onset that…
…. There are many witchcraft paths in the world and many differences between witches, depending on the beliefs they follow. But they all share something in common: magick. Magick creates subtle changes in the energy around us to obtain a desired result. This is an ancient practice that goes back to the first pagan beliefs…. 2.
The Path of the Witch: Rituals & Practices for Discovering Which Witch You Are is divided into nine (9) chapters in total. Chapters 2 – 8 delve into more specificity about what practices or predispositions may be found on those particular paths and the witches who practice them. These include the: Green Witch, Kitchen Witch, Wiccan Witch, Cosmic Witch, Elemental Witch, Sea Witch and Eclectic Witch. I was particularly drawn to Chapter 4: The Wiccan Witch and Chapter 5: The Cosmic Witch.
Each chapter is organized in a way that presents the specifics of that path in a usable and easily understood way. As example, recipes and charts of food symbolism are included in Chapter 3: The Kitchen Witch. The Wheel of the Year, Esbats and Life Passages Rituals grace the pages of Chapter 4: The Wiccan Witch. And, Astrology, planetary magick and celestial energy are the focus of Chapter 5: The Cosmic Witch. Each of the chapters concludes with a Guided Meditation, specific to the path of that Witch.
Chapter 4: The Wiccan Witch is most certainly a much needed resource. The common misconception being that a Witch is always Wiccan and that a Witch is always pagan. Neither of these beliefs are true and Ms. Pradas does a good job of distinguishing what constitutes a Wiccan practice and how these beliefs may be adopted by those who identify as witches, but are not exclusive only to Witches.
Chapter 5: The Cosmic Witch speaks to the expanded belief and path that aligns beyond the workings of the nature based path that is commonly associated with the Witch. This is a path that extends out beyond the realms of Earth and into the celestial realms. Planetary magick, astrology and astronomical events form the core of this path and its nature is one as a being of the Cosmos.
Chapter 9: Other Paths and Advice is a fitting conclusion for The Path of the Witch: Rituals & Practices for Discovering Which Witch You Are. This chapter is a reminder that there are so many ways that a Witch may express themselves, and this is a continually evolving and highly personal identification…
…. The paths we saw in this book are some of the most popular ones among witches all around the world, but they aren't the only ones available. As we deepen our knowledge of the craft, many other paths appear, based on different traditions and beliefs…. There is no path that is better than the others. The best path for you is the one that adapts to your needs…. 3.
The topics of focus include Hereditary Witchcraft, Coven Witchcraft and the Solitary Witch and other nuances for consideration in trying to define yourself as one Witch versus another. The final admonition is one that is applicable to all of the many complex layers that form the definition of who you are in all of your parts..
…. Changing Your Path….As life goes on, our personal circumstances change. We change and grow. Because of this, it is completely normal to discover that a path that once was perfect for us no longer serves us. There is nothing wrong with changing your path for a new one that fits your situation better. There is no one path that is better than the others. The path you leave behind was good for you in the past, and there is simply a different one that is better suited to the present. Find your path, learn as you go, and enjoy it…. 4.
Would I Recommend:
The Path of the Witch: Rituals & Practices for Discovering Which Witch You Are by Lidia Pradas fills an ever growing need to find your place of belonging and in so doing, be in the company of others who hold the same truths and beliefs as yourself. For an individual who is new to the path of the Witch, there will certainly be some moments of "coming home" and for those who have walked the path of the Witch for many years, the "aha" moments are there for the exploring. Ms. Pradas has written a book rich with underpinnings and many mysteries to be revealed for those open to new experiences and a broader perspective of what being a Witch means. I look forward to re-reading this at those crossroads where I know that change is inevitable and a welcome part of the path of the Witch I am.
Notes:
Chapter 1:Shared Magick for All Paths

Chapter 1:Shared Magick for All Paths

Chapter 9:Other Paths and Advice

Chapter 9:Other Paths and Advice
About the Author: Lidia Pradas
Lidia Pradas is the wiccan witch behind the Instagram sensation Wiccan Tips and the author of The Complete Grimoire. She comes from a family of witches and teaches and writes about witchcraft and paganism to beginner witches. 
The Path of the Witch: Rituals & Practices for Discovering Which Witch You Are on Amazon
***
About the author: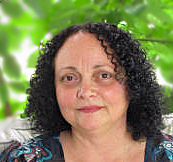 Robin Fennelly is an Elder within The Assembly of the Sacred Wheel Tradition and serves as High Priestess of Coven of the Mystic Path, the 12th Coven within the Assembly of the Sacred Wheel Tradition. She teaches and facilitates classes for the Pagan Experience Study Group that serves as foundation for membership within Coven of the Mystic Path.  
Her spiritual journey is strongly rooted in both Eastern philosophy and the Western Magickal systems from which she has formed a core foundation that is diverse in knowledge and rich in spiritual practice.  A life-long learner, her practice has evolved from the classical and philosophical teachings of books, practical experience and enrichment of this knowledge base by attending workshops of various spiritual traditions presented by master teachers.
Robin formally came to the Wiccan path in 1994. Following a practice as a solitary for 2 years, she dedicated to Oak and Willow Coven of The Assembly of the Sacred Wheel Tradition in November of 1996. She received her 1st, 2nd, 3rd and 4th (Elder) degrees within the Assembly Tradition and has served as High Priestess of two ASW covens since Samhain of 2001 and the Winter Solstice of 2015.

As a teacher of esoteric and magickal studies she uses Energetic Anatomy, Tarot, Astrology, Hermetic Qabala, Eastern Philosophy, and Numerology as the foundations of her diverse selection of workshops and writings for more than 25 years. Exploration of varied energetic protocol has been the focus of her work for some time now and the information gained through direct experience informs all of her magickal and spiritual work.
Robin's writings have been featured online, and in print Internationally.  She has authored several books incorporating her unique style of writing making use of poetry, prose and pathworking to enhance the concepts presented.  She has taught extensively throughout the Pagan community, including Sacred Space Conference, Spring Magick, Between the Worlds Interfaith Conference and Free Spirit Gathering Festival. Her most recent projects include a channel on youtube: A Journey to the Inner Chamber. She also shares audio pathworkings and ritual on her bandcamp site: Teachings on the Path with Robin.
Robin is the owner of Holistic Embrace providing services for mind, body and spirit such as Tarot readings, Astrology reports, Spiritual Guidance and other related offerings.  She lives in Eastern Pennsylvania and her life is blessed by a 40+- year marriage, five children and the opportunity to work in the field of public education.
Robin's Website: www.robinfennelly.com
Coven of the Mystic Path, ASW: www.covenofthemysticpath.org
Her books can be found on Amazon or purchased directly through her website:
For more info: http://www.robinfennelly.com/books.html
The Inner Chamber, Vol. 1 It's Written in the Stars-Astrology
The Inner Chamber, Vol. 2 Poetry of the Spheres-Qabalah
The Inner Chamber, Vol. 3 Awakening the Paths-Qabalah
The Light of SELF: Consciousness, Spiritual Practice and Learning to Breathe
Magickal Verse: A Collection of Poetry and Prose
A Year of Gaia: The Eternal Cord
The Elemental Year: Aligning the Elements of SELF
Temple of the Sun and Moon: Luminous Devotions
Sleeping with the Goddess: Nights of Devotion
A Weekly Reflection: Musings for the Year
The Magickal Pen: A Collection of Esoteric Writings
The Enchanted Gate: Musings on the Magick of the Natural World
The Temple of the Sun: An Astrological Solar Year
Writings in the Shadow: An Exploration of the Shadow Nature