Worth the Witch Second Edition
Under the Willows Design – Monthly Altar Kit
Ostara was the theme for the March 2021 Monthly Altar Kit from Under the Willows Design. Among its contents were a collection of herb and flower seeds to plant to honor the new growth that comes with spring. Little labeled plastic bags held lavender, sweet pea and verbena seeds.
The herbs in this kit – wormwood, chamomile, and calendula – are for offerings, Ostara rituals, or adding to your altar or apothecary for your own needs. They can also be used for a cleansing washes, using the Ostara energies for prosperity spells, or to charge and cleanse crystals and stones, the card stated. What wasn't stated was a couple of sentences about each herb – not everyone knows each one.
Hematite and nephrite stones came with the statement that they "are perfect for adding to your Ostara altar to draw in the energies of growth and light. After Ostara, you may carry them with you or place them on your altar to maintain their energies." While I've worked with hematite, I found myself wanting more information about nephrite before working with it.
The new moon cone incense is a blend with a light floral fragrance, hinting at the blooms to come.
This time of year, the Goddess represents the feminine aspect and mother nature. A white votive candle in a glass holder is decorated with a purple Goddess decal, as was a small plastic coaster which was included as a way to honor Her on your altar if you chose.
Enclosed cards give a brief overview of Ostara, a wheel of the year, and a spell to use during this sabbat with type so small I had difficulty reading it. "Like a New Moon, Ostara is a time of growth therefore spells and rituals done during this sabbat will have an extra boost," Holly Allison wrote the card enclosed in the box.
The box also contained some items not mentioned. There was a tiny gnome, a sachet of homemade potpourri, some chalk for casting a circle, a packet of green salt, and a green votive wrapped in raffia holding a pentacle charm.
This customized monthly altar kit sells individually for $28 (with discounts for multiple-month subscriptions). If I subtract the $8.25 postage cost, I still don't feel the value to me was worth $19.75. That could be because I already had the herbs, I live on a bus and have nowhere to plant the seeds, and I did not much like the scent of the sachet. Also of note, no items called for on the spell card were included. Everything was nicely packed, with the small box holding a surprising number of items.
Holly maintains a five-star rating with more than 530 sales.
There is a large selection of other options at her Etsy store. Non-monthly boxes come in five sizes: Mini, Maiden, Mother, Crone and HUGE, which has 100 pieces. That size – containing candles, herbs, tools, powders and other supplies – has by far been her best seller, she said. Mystery envelopes and boxes are also available.
"The reason I started offering boxes was simple," Holly said when asked, "I didn't like any of the ones I had purchased and wanted to offer something that I would buy myself. My little Etsy shop started out with just selling jewelry but that quickly became a very saturated and competitive market … At some point a few years ago, I was shopping on Etsy for witchy supplies and realized that I make and produce a lot of the items people were looking for (black salt, powders, dusts, various tools) so I started listing some things and eventually offered kits."
While not a booming business, Holly is happy with the response.
"I sell enough to make it worthwhile, but am still small enough to add personalization and make everything myself. That's what I really love: always working with magickal components. When I'm creating a batch of black salt or making altar besoms or candles, I'm focusing energies and magick is all around me. That's been so beneficial to my own craft and growth."
You can find Under the Willow Designs on Etsy Here.
On their Facebook Here.
***
About the Author:
Lynn Woike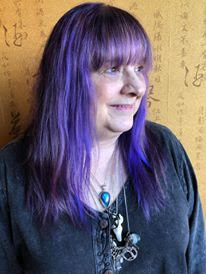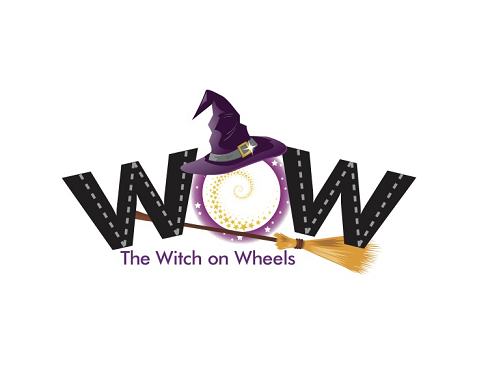 All my life I have known magic was real. As a child, I played with the fae, established relationships with trees and "just knew things." In my maiden years I discovered witchcraft and dabbled in the black-candles-and-cemeteries-at-midnight-on-a-fullmoon magick just enough to realize I did not understand its power. I went on to explore many practices including Zen, astrology, color therapy, native traditions, tarot, herbs, candle magic, gems, and, as I moved into my mother years, Buddhism, the Kabbalah and Reiki. The first man I dated after my divorce was a witch who reintroduced me to the Craft, this time by way of the Goddess. For 11 years I was in a coven, but with retirement, I have returned to an eclectic solitary practice. When accepting the mantle of crone, I pledged to serve and teach. This is what I do from my skoolie – a 30-year-old school bus converted into a tiny house on wheels that I am driving around the country, following 72-degree weather, emerging myself into nature, and sharing magic with those I meet. Find me at thewitchonwheels.com, Facebook and Instagram.