Book Review – The Spirit of Life by Niaby Codd
Book Review
The Spirit of Life
by

Niaby Codd
Publisher: Clink Street Publishing
198 Pages
Publi

cation Date

: 

8/20/2019
"The Spirit of Life" seeks to gently guide people back to their true purpose – "to love and be loved, and to experience himself in all his entirety." The text is channeled from "The Magic Man," Merlin, who speaks in rhymes.
In her early twenties, Niaby Codd could feel spirit trying to shake her awake, but she resisted for years before enrolling in a mediumship class. Calling herself "something of a control freak," she chose not to communicate while in a deep trance, but rather to blend their minds and souls, becoming a team to share the forgotten wisdom of reconnecting to our souls.
"Accepting that he is who he says he is has been incredibly difficult for me," Niaby wrote, asking, "If you are unable to open your mind to spirit, please allow this book to open your mind to change."
The pages are entries from May 25 to November 1, 2015, with the channeled conversations presented without edits or changes. The book can be read as a daily journal, opened like an oracle, or serve as a source for inspiration and motivation.
I find reading channeled books difficult to follow. I did not get into Seth or Kryon material, and never made it through much of "A Course in Miracles." "Conversations with God" got boring after a while. This book did nothing to change my opinion.
The material is elementary and points are repeated more times than I find necessary. Some may find it lyrical or even poetic, but I find the meter is often off and some of the rhymes are lame.
Yes, the basic messages are perfectly wonderful: come to know yourself, find peace by letting go of fear, simply be, love is a powerful tool, do not be afraid of change, trust your intuition. It is not a book I would recommend to seasoned pagans, but perhaps to readers just making their way into spiritual realms.
Niaby is an ex stock broker who saw the light in her darkest hour of poor health and recognized the call of her soul to walk a different path.  That path led her to service spirit by gently bringing through words of wisdom from a higher source. She is a healer, a spiritual medium, an inspirational speaker, and a pioneer of consciousness. She hopes to inspire people to find the power to heal themselves, so in turn, they too can inspire others to do the same.
Niaby is the host of "The Spirit of Life in Ibiza" podcast. She hopes to gently inspire consciousness in others – not by telling them how to think, but rather by provoking thoughts in people that may not have been previously provoked, then allowing the seed of consciousness to grow.
***
About the Author:
Lynn Woike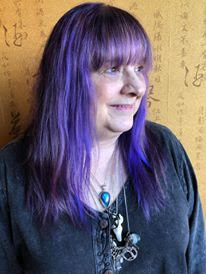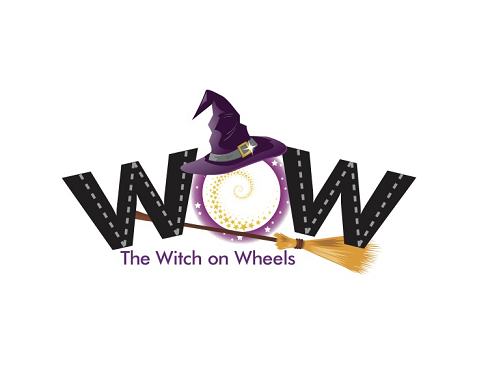 All my life I have known magic was real. As a child, I played with the fae, established relationships with trees and "just knew things." In my maiden years I discovered witchcraft and dabbled in the black-candles-and-cemeteries-at-midnight-on-a-fullmoon magick just enough to realize I did not understand its power. I went on to explore many practices including Zen, astrology, color therapy, native traditions, tarot, herbs, candle magic, gems, and, as I moved into my mother years, Buddhism, the Kabbalah and Reiki. The first man I dated after my divorce was a witch who reintroduced me to the Craft, this time by way of the Goddess. For 11 years I was in a coven, but with retirement, I have returned to an eclectic solitary practice. When accepting the mantle of crone, I pledged to serve and teach. This is what I do from my skoolie – a 30-year-old school bus converted into a tiny house on wheels that I am driving around the country, following 72-degree weather, emerging myself into nature, and sharing magic with those I meet. Find me at thewitchonwheels.com, Facebook and Instagram.