Peeking in the Shadows: Crafting a Book of Shadows and Light
This month continues a series of exploration about

Our Relationship to the Divine….
Our Relationship to the Divine
Part Two: WHO Calls to Me?
…. The Divine flows within me. The Limitless All supports me. All Beings of Spirit and Essence are my teachers. I AM the corporeal out-picturing of the Divine's desire…
When we approach Deity through ritual, devotion or meditation it is with the understanding that there is no need for an intercessor or intermediary for they are both within and without our spectrum of experience. With that being said, however, there is still the need for respect and continued efforts at establishing a working relationship with the Deities you wish to involve in your work. Keep in mind that the issuance of an invitation to work with you will not necessarily be answered, as the Gods and Goddesses also have their own agendas and needs. But, generally, if the request is made in earnest and the intent is one in keeping with the attributes of the Deity acknowledgment is usually given and some sort of energetic presence will be experienced.
Patrons
When we speak of Patrons in the craft it is meant that there is a God and/or Goddess who has an express interest in working with you. You may hear that someone has been "called" or "chosen" by a specific Deity, despite the individual's initial unwillingness, and has come to resolution that they are to remain in this alliance until the time that the work meant to be completed is done. The selection and acceptance of Patrons is one which is an agreed upon matter. By that I mean that no matter how hard you try to get Pan or Hecate to be your Patron, it simply won't happen just because you desire it.
In other circumstances, a group or individual may actively seek the patronage of a specific Deity, feeling that the endorsement by this Deity will act to enliven and support the work that is needed. Sometimes this is successful and other times, the Deity simply is not interested.
Now, this may all sound like a very convoluted and daunting process; and you would be right in making that assessment. It is a very convoluted and daunting process, but the lesson of this is that when the right fit and the right circumstances are achieved on both the part of the Deity and the individual (or group) the results are life changing and transforming, as they are meant to be. Often the harder you try, the more likely you will miss the fine points or just the precise path that will lead you to the sacred Temples of Divinity. This is, after all the return to the source of your being and in establishing a deeper connection and feeling the embrace of the Deity(ies) that have your best interest and growth at heart – you have come home.
Test and Test Again
Another component to this process that is often overlooked is that of choice and free will. As flattering as it may feel to be "tapped" on the shoulder by a prominent Deity, you should exercise the same caution that you would in establishing any relationship with an unknown. Despite the vast amount of myths, lore and other information in support of a particular Deity, each relationship is unique and both you and They are ever evolving.
Another point of consideration is that the Deity you believe to be the one reaching out to you may not actually be that Deity. Think scam marketing! Yes, it does happen in the realms of the Divine. Beyond the obvious of asking who this Divine presence is, issue a test of sorts for proof. If all is as it should be, the Deity will not be offended by this. Remember that anything you would ask of them, would not even break a sweat in Their doing. Choose something that would definitively differentiate and authenticate Them in what you know and believe to be true of Them. If the result is "yes", ask for another sign, just to be sure. If there is no response or one that is not in keeping with your expectations, probably best to move on. And, most probably you have been duped by a lesser being that is looking for some adoration and energy. Do not be discouraged if things don't work out. As is true with any good relationship, the initial steps towards development are time, patience and a lot of trial and error. But, when it does click-you know it and life will never be the same.
Seeking the Relationship of the Divine
These queries are something that would fit nicely into your BOS in a section dedicated as "The Divine Ones". A Template You May Find Useful:
My Gods/Goddesses and Divine Ones
(Your Magickal Name)
Date of Entry:
My Relationships with the Divine
What is my definition of "Relationship" now?
What Pantheons call to me?
Why?
What Pantheons do not resonate with me?
Why?
What Deity(ties) call to me?
What type of relationship do I wish to cultivate?
Why?
Coming in August:
Our Relationship to the Divine
Part Three: WHAT Will I Offer?
***
About the author: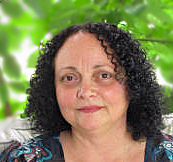 Robin Fennelly is an Elder within The Assembly of the Sacred Wheel Tradition and serves as High Priestess of Coven of the Mystic Path, the 12th Coven within the Assembly of the Sacred Wheel Tradition. She teaches and facilitates classes for the Pagan Experience Study Group that serves as foundation for membership within Coven of the Mystic Path.  
Her spiritual journey is strongly rooted in both Eastern philosophy and the Western Magickal systems from which she has formed a core foundation that is diverse in knowledge and rich in spiritual practice.  A life-long learner, her practice has evolved from the classical and philosophical teachings of books, practical experience and enrichment of this knowledge base by attending workshops of various spiritual traditions presented by master teachers.
Robin formally came to the Wiccan path in 1994. Following a practice as a solitary for 2 years, she dedicated to Oak and Willow Coven of The Assembly of the Sacred Wheel Tradition in November of 1996. She received her 1st, 2nd, 3rd and 4th (Elder) degrees within the Assembly Tradition and has served as High Priestess of two ASW covens since Samhain of 2001 and the Winter Solstice of 2015.

As a teacher of esoteric and magickal studies she uses Energetic Anatomy, Tarot, Astrology, Hermetic Qabala, Eastern Philosophy, and Numerology as the foundations of her diverse selection of workshops and writings for more than 25 years. Exploration of varied energetic protocol has been the focus of her work for some time now and the information gained through direct experience informs all of her magickal and spiritual work.
Robin's writings have been featured online, and in print Internationally.  She has authored several books incorporating her unique style of writing making use of poetry, prose and pathworking to enhance the concepts presented.  She has taught extensively throughout the Pagan community, including Sacred Space Conference, Spring Magick, Between the Worlds Interfaith Conference and Free Spirit Gathering Festival. Her most recent projects include a channel on youtube: A Journey to the Inner Chamber. She also shares audio pathworkings and ritual on her bandcamp site: Teachings on the Path with Robin.
Robin is the owner of Holistic Embrace providing services for mind, body and spirit such as Tarot readings, Astrology reports, Spiritual Guidance and other related offerings.  She lives in Eastern Pennsylvania and her life is blessed by a 40+- year marriage, five children and the opportunity to work in the field of public education.
Robin's Website: www.robinfennelly.com
Coven of the Mystic Path, ASW: www.covenofthemysticpath.org
Her books can be found on Amazon or purchased directly through her website:
For more info: http://www.robinfennelly.com/books.html
The Inner Chamber, Vol. 1 It's Written in the Stars-Astrology
The Inner Chamber, Vol. 2 Poetry of the Spheres-Qabalah
The Inner Chamber, Vol. 3 Awakening the Paths-Qabalah
The Light of SELF: Consciousness, Spiritual Practice and Learning to Breathe
Magickal Verse: A Collection of Poetry and Prose
A Year of Gaia: The Eternal Cord
The Elemental Year: Aligning the Elements of SELF
Temple of the Sun and Moon: Luminous Devotions
Sleeping with the Goddess: Nights of Devotion
A Weekly Reflection: Musings for the Year
The Magickal Pen: A Collection of Esoteric Writings
The Enchanted Gate: Musings on the Magick of the Natural World
The Temple of the Sun: An Astrological Solar Year
Writings in the Shadow: An Exploration of the Shadow Nature