Peeking in the Shadows: Crafting a Book of Shadows and Light
This month continues a series of exploration about Our Relationship to the Divine….
Our Relationship to the Divine
Part Three: WHAT will I offer?
…. The Divine flows within me. The Limitless All supports me. All Beings of Spirit and Essence are my teachers. I AM the corporeal out-picturing of the Divine's desire…
One of the first concerns that many have in their quest for connection to a particular Deity is what they will be able to offer in return for the gifts of a Divine Being. In times of old, offerings were an expected component of any interaction or wished for interaction with a Deity. And, in many cases these were entirely appropriate depending on the pantheon and nature of the God/dess being approached or petitioned. The Ancient Egyptian Deities expected an offering to be made and the overall approach towards them was one of severe reverence, to some degree fear and very carefully thought out requests. This was not so much because they were brutal Gods/desses, but rather one of ultimate respect knowing that these were the first creators and creations of what was known of the ancient world.
Beings of some other pantheons are much more approachable and even the most fearsome of these still has a huge amount of compassion and willingness to work with humans, regardless of whether reciprocity is engaged. Personally, my approach is one of exchange. Just as I would not ask a favor of someone without having some sort of reciprocal offer in mind, I would not seek out the wisdom, assistance or even approach with devotion a Deity without something in offering. So, what might that look like?
That would depend on what I was seeking and in what setting I was reaching out. If it was ritually, the offering would be more formal in nature, such as:
Food or blankets for an animal shelter
A can or box of food to be given to a food bank
If it is in a contemplative or personal space, it would be something more personal and if possible, usable for future interactions, such as:
A dedicated piece of jewelry
A sigil created specifically in honor of the Deity
A crystal that would be dedicated to that Deity and serve as awakener to future interactions
A specially written invocation or calling honoring the Deity, and only to be used in the calling of that Deity
As you can see these ideas are all things that are inexpensive and easily obtainable. Self-created is best because you are also offering your energetic signature on what has been created.
These queries are something that would fit nicely into your BOS in a section dedicated as "The Divine Ones". A Template You May Find Useful:
My Gods/Goddesses and Divine Ones
(Your Magickal Name)
Date of Entry:
Brainstorming and Offerings
Make a list of things you think would be wonderful offerings to Deity. Add the Who you think would most appreciate that particular offering and then the Why.
| | | | |
| --- | --- | --- | --- |
| What Will I Offer? | Why Would This Be Suitable? | What Deity Would I Make This Offering To? | Why? |
| | | | |
| | | | |
| | | | |
| | | | |
| | | | |
| | | | |
| | | | |
| | | | |
| | | | |
Coming in September:
Our Relationship to the Divine
Part Four: A Ritual of Calling to the Divine
About the author: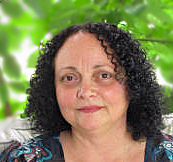 Robin Fennellyis an Elder within The Assembly of the Sacred Wheel Tradition and serves as High Priestess of Coven of the Mystic Path, the 12th Coven within the Assembly of the Sacred Wheel Tradition. She teaches and facilitates classes for the Pagan Experience Study Group that serves as foundation for membership within Coven of the Mystic Path.  
Her spiritual journey is strongly rooted in both Eastern philosophy and the Western Magickal systems from which she has formed a core foundation that is diverse in knowledge and rich in spiritual practice.  A life-long learner, her practice has evolved from the classical and philosophical teachings of books, practical experience and enrichment of this knowledge base by attending workshops of various spiritual traditions presented by master teachers.
Robin formally came to the Wiccan path in 1994. Following a practice as a solitary for 2 years, she dedicated to Oak and Willow Coven of The Assembly of the Sacred Wheel Tradition in November of 1996. She received her 1st, 2nd, 3rd and 4th (Elder) degrees within the Assembly Tradition and has served as High Priestess of two ASW covens since Samhain of 2001 and the Winter Solstice of 2015.

As a teacher of esoteric and magickal studies she uses Energetic Anatomy, Tarot, Astrology, Hermetic Qabala, Eastern Philosophy, and Numerology as the foundations of her diverse selection of workshops and writings for more than 25 years. Exploration of varied energetic protocol has been the focus of her work for some time now and the information gained through direct experience informs all of her magickal and spiritual work.
Robin's writings have been featured online, and in print Internationally.  She has authored several books incorporating her unique style of writing making use of poetry, prose and pathworking to enhance the concepts presented.  She has taught extensively throughout the Pagan community, including Sacred Space Conference, Spring Magick, Between the Worlds Interfaith Conference and Free Spirit Gathering Festival. Her most recent projects include a channel on youtube: A Journey to the Inner Chamber. She also shares audio pathworkings and ritual on her bandcamp site: Teachings on the Path with Robin.
Robin is the owner of Holistic Embrace providing services for mind, body and spirit such as Tarot readings, Astrology reports, Spiritual Guidance and other related offerings.  She lives in Eastern Pennsylvania and her life is blessed by a 40+- year marriage, five children and the opportunity to work in the field of public education.
Robin's Website: www.robinfennelly.com
Coven of the Mystic Path, ASW: www.covenofthemysticpath.org
Her books can be found on Amazon or purchased directly through her website:
For more info: http://www.robinfennelly.com/books.html
The Inner Chamber, Vol. 1 It's Written in the Stars-Astrology
The Inner Chamber, Vol. 2 Poetry of the Spheres-Qabalah
The Inner Chamber, Vol. 3 Awakening the Paths-Qabalah
The Light of SELF: Consciousness, Spiritual Practice and Learning to Breathe
Magickal Verse: A Collection of Poetry and Prose
A Year of Gaia: The Eternal Cord
The Elemental Year: Aligning the Elements of SELF
Temple of the Sun and Moon: Luminous Devotions
Sleeping with the Goddess: Nights of Devotion
A Weekly Reflection: Musings for the Year
The Magickal Pen: A Collection of Esoteric Writings
The Enchanted Gate: Musings on the Magick of the Natural World
The Temple of the Sun: An Astrological Solar Year
Writings in the Shadow: An Exploration of the Shadow Nature