Book Review – Contemporary Witchcraft: Foundational Practices for a Magical Life by Frances Billinghurst
Book Review
Contemporary Witchcraft
Foundational Practices for a Magical Life
by

Frances Billinghurst
Publisher: Moon Books
264 Page
P

ublication Date: August 1, 2021

Part I of "Contemporary Witchcraft" is comprised of nine essays focusing on the foundational philosophies and background of witchcraft as it used to be taught. Part II has a collection of essays on practical aspects and exercises for practicing the Craft with contemporary traditions.
There is a growing number of witches who are of the "anything goes" and "do what you feel" belief, Frances Billinghurst said, noting that "bears little resemblance" to the training she received for initiation into a lineage that can be traced back to Gerald Gardner. Foundation work, like that presented in the book, has been replaced with intuition by many who go straight to casting spells, she said.
Here, Billinghurst gives readers a solid history and foundation, providing an understanding of the time-honored practices of a more traditional approach to the Craft that draw on teachings by Gardner and Alex Sanders. Common beliefs, ethics, and the variety of different traditions which fall under the pagan umbrella are also defined.
"Contemporary witchcraft spiritual practices are intended to attune the follower with the natural rhythms and cycles of the universe as a means of personally experiencing divinity as opposed to through a third person," she states.
I agree with her statement, "The most important mindset to have when practicing magick is faith – an unwavering belief in what you are doing, in your ability, and that your magick will work."
I like both the solid information and helpful practice exercises in Part II as well as the order in which they are arranged. Nothing struck me as misleading or incomplete. While it is written for those south of the equator, this book also caters to those in the Northern Hemisphere.
Appendixes are packed with more information: a basic circle-casting ritual, a self-dedication ritual, directions for making a robe, and a six-page glossary of terms from Akasha to widdershins.
I was given this book to review about the same time I had several newbies ask for Witchcraft 101 tutoring. This is the book I chose for them. I highly recommend it for beginners as well as solitary, self-taught witches who may not have gotten the compete foundational background.
Frances Billinghurst is an initiated witch, ritualist, and healer. She runs workshops on metaphysics, mythology, and the occult. Frances is the author of several books, essays and poetry appearing in more than two dozen publications. When she is not writing, Frances is attempting to replicate the Hanging Gardens of Babylon on her patch of Australian dirt, beading, and journeying between the worlds. More about Frances can be found on her blog francesbillinghurst.blogspot.com.au and at www.templedarkmoon.com.

Contemporary Witchcraft: Foundational Practices for a Magical Life on Amazon
***
About the Author:
Lynn Woike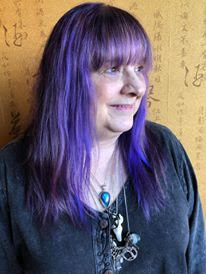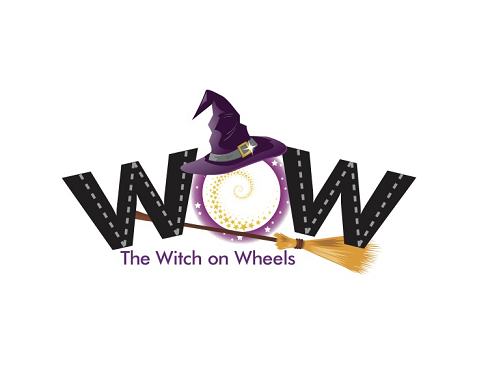 All my life I have known magic was real. As a child, I played with the fae, established relationships with trees and "just knew things." In my maiden years I discovered witchcraft and dabbled in the black-candles-and-cemeteries-at-midnight-on-a-fullmoon magick just enough to realize I did not understand its power. I went on to explore many practices including Zen, astrology, color therapy, native traditions, tarot, herbs, candle magic, gems, and, as I moved into my mother years, Buddhism, the Kabbalah and Reiki. The first man I dated after my divorce was a witch who reintroduced me to the Craft, this time by way of the Goddess. For 11 years I was in a coven, but with retirement, I have returned to an eclectic solitary practice. When accepting the mantle of crone, I pledged to serve and teach. This is what I do from my skoolie – a 30-year-old school bus converted into a tiny house on wheels that I am driving around the country, following 72-degree weather, emerging myself into nature, and sharing magic with those I meet. Find me at thewitchonwheels.com, Facebook and Instagram.