Book Review – Crystals and Numerology: Decode Your Numbers and Support Your Life Path with Healing Stones by Edith Wuest and Sabine Schieferle
Book

R

eview
Crystals and Numerology
Decode Your Numbers and Support
Your Life Path with Healing Stones
b

y

Edith Wuest and Sabine Schieferle
Publisher: Earthdanc

er Books
160 Pages
Publication

Date

: February

16,

2021
Numerology is a tool for gaining insight into character, talents, and abilities by analyzing the numbers in your birthdate, and the numeric values of the letters in your name, as well as the numbers that serendipitously appear in your life again and again. These personal numbers reflect our inner world. Crystals offer supportive and healing energy in the outer world, helping to harmonize the energies we had at birth. "Crystals and Numerology" combines both, bringing the healing energy of the crystals to support the potential of life numbers.
The book explains how to calculate these key personal numbers, gives their meaning, then matches a selection of crystals that express the same qualities on a different plane. An introduction to using crystals covers how they work, ways to use them, and the meaning of colors.
A chapter is dedicated to each number zero to nine, presenting its symbolism and characteristics, and crystals with supportive and healing energy to enhance the strengths and overcome weaknesses of the numbers. A photograph accompanies detailed descriptions of the gemstones' qualities, along with affirmations, meditations, and healing techniques to connect with the gemstone's energies.
By sharing their knowledge, authors Editha Wuest and Sabine Schieferle teach readers to work with crystals that complement information gained from numerology, boosting efforts to harmonize, heal, and empower with practical applications.
Editha Wuest has been working with crystals, numerology, and alternative healing methods for many years. Since 1995 she has maintained her own counseling and coaching practice, and leads seminars and courses. Sabine Schieferle has many years experience as a numerologist. Both live near Munich, Germany.

Crystals and Numerology: Decode Your Numbers and Support Your Life Path with Healing Stones on Amazon
**
About the Author:
Lynn Woike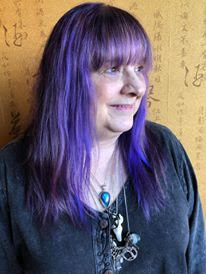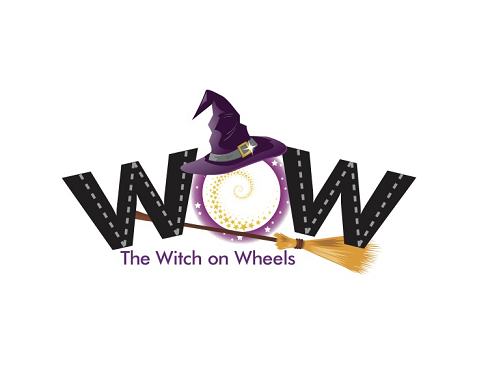 All my life I have known magic was real. As a child, I played with the fae, established relationships with trees and "just knew things." In my maiden years I discovered witchcraft and dabbled in the black-candles-and-cemeteries-at-midnight-on-a-fullmoon magick just enough to realize I did not understand its power. I went on to explore many practices including Zen, astrology, color therapy, native traditions, tarot, herbs, candle magic, gems, and, as I moved into my mother years, Buddhism, the Kabbalah and Reiki. The first man I dated after my divorce was a witch who reintroduced me to the Craft, this time by way of the Goddess. For 11 years I was in a coven, but with retirement, I have returned to an eclectic solitary practice. When accepting the mantle of crone, I pledged to serve and teach. This is what I do from my skoolie – a 30-year-old school bus converted into a tiny house on wheels that I am driving around the country, following 72-degree weather, emerging myself into nature, and sharing magic with those I meet. Find me at thewitchonwheels.com, Facebook and Instagram.